City Under One Roof
By: Iris Yamashita
Publisher: Berkley
Publication Date: January 2023
ISBN: 978-0-593-33667-0
Reviewed by Diane Lunsford
Review Date: January 11, 2023
Iris Yamashita delivers delicious mystery and intrigue in her debut thriller, City Under One Roof.

The discovery of a severed hand and foot that has washed up on the shore of the small town of Point Mettier, Alaska, draws detective Cara Kennedy to town to investigate further. She is from Anchorage and perhaps delving into this mystery further isn't her only motivation in traveling to Point Mettier. The only access in and out of town is via a tunnel. Unfortunately, every time an epic storm slams Point Mettier, the first thing to close is the tunnel with no guarantees as to when it will reopen in the aftermath of such a storm. Imagine Cara's frustration when she realizes she is on the wrong side of one of these storms and predictably so, the tunnel in and out of town is closed.

The townspeople of Point Mettier are a unique bunch. The 205 residents live within the confines of a high rise called the 'Dave-Co'. They have quite the self-contained community, fully equipped with two police officers, Chief Sipley and Officer Joe Barkowski. Amy and her mom run the Chinese restaurant and the culinary cuisine served up isn't quite up to par with some of those iconic restaurants in San Francisco. Lonnie is a lone wolf and keeps to herself. She maintains constant contact with the voices in her head and adores caring for her pet moose. The Dave-Co has a post office, a church, an infirmary, and a general store that also acts as a gift shop that offers up all the touristy memorabilia one could possibly want if they ever happen upon this desolate and interesting town nestled in the bowels of the Alaskan frontier.

Once Cara accepts the fact that the tunnel is closed and she is there indefinitely, she settles into doing what she does best: investigate. What she couldn't know is that the mystery of what really happened is much deeper than a hand and foot washing up on shore. As time unfolds, Cara has some explaining to do when it comes to spilling the beans toward what really motivated her to go to Point Mettier in the first place.

Iris Yamashita wastes no time in ramping up the excitement in her debut thriller. She devotes the early chapters to detailed introductions and descriptions of her characters and paints a lot of color and depth into who they are and what makes them tick. She does a superb job of painting a cast of misfits that stand alone as much as they complement each other with their quirkiness. I have to say one of my favorites is Lonnie. She is a recent graduate of the 'Institute' (a psych ward) and certainly battles her demons: "...Lonnie didn't like the Institute. There were lots of scary people there. Watching her. They were always watching her. Giving her pills. Pills she didn't need. And there were cameras and bells. Bells that went off at night..." This is a minor sampling of the thoughts that permeate most of the moments in this particular character's conscious mind. Yamashita has a beautiful style of guiding her audience down a credible path and builds the anticipation and intrigue along the way that wills the reader to keep turning the pages because it just keeps getting better. There is not an obvious or predictable outcome to the growing mystery. Rather, there are wonderful twists and turns to this plot with an ample supply of rich dialogue, great character description and an ample bounty of surprise outcomes throughout. Great job and congratulations on your debut novel Ms. Yamashita!

Quill says: City Under One Roof checks all the boxes of an exciting and unpredictable read that is set in the great wilderness of the Alaskan frontier.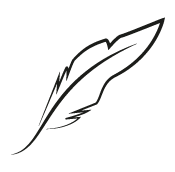 City Under One Roof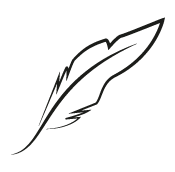 Forger: A Psychological Thriller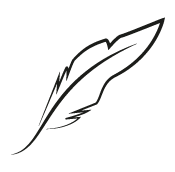 King of Nord & The End of All Religions & Peace and Security on Earth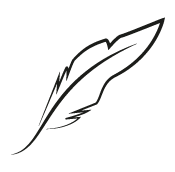 Dragon's Eye: Who's Watching You? (The Jack and Maddy Gamble Series, Book 2)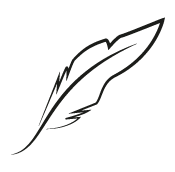 A Colossal Injustice: A Griffin Knight Corporate Murder Mystery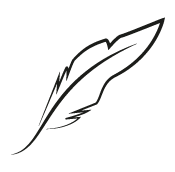 Do Nothing: A Griffin Knight Murder Mystery Thriller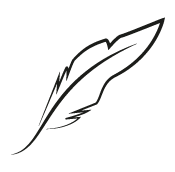 Azabu Getaway (Detective Hiroshi Series, Book 5)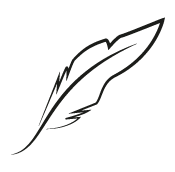 Stumble & Fall (A Legacy of Silence Book 2)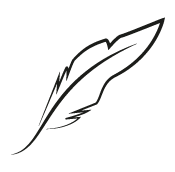 Guilty: A Frank Renzi Crime Thriller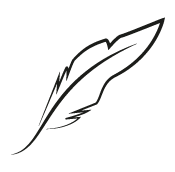 Don't Look Back: A Mack & M Mystery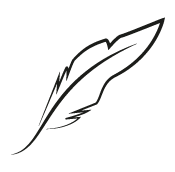 Annihilation (Gehenna, Book 2)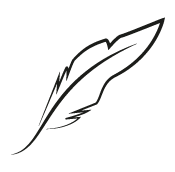 The Navajo Event: Proof of God's Existence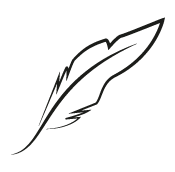 The Lion Within: Power Unleashed Series, Book 1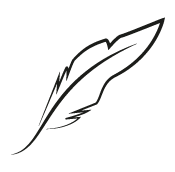 Kill Romeo (Freddy Ferguson, Book 2)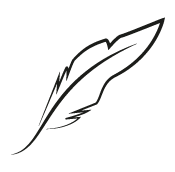 Protectors of the Light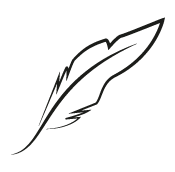 Murder in Buckhead: A Jack Ludefance Novel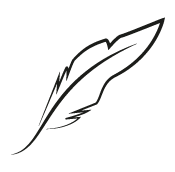 River of Ashes (St. Benedict Series)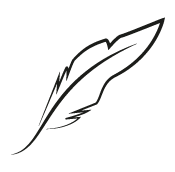 Case of a Puzzling Book: A Maximo Morgan Mystery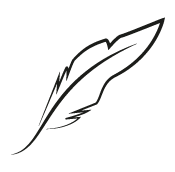 You Have The Right to Remain Silent (A Zachary Blake Legal Thriller, Book 8)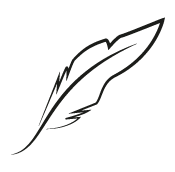 Donkey Show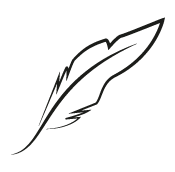 A Perfect Night: The Haunted Women, Book One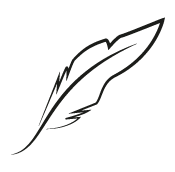 Fetch Me a Hangman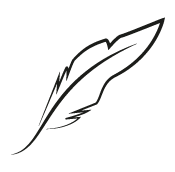 Powers of Darkness: The Wild Translation of Dracula from Turn-of-the-Century Sweden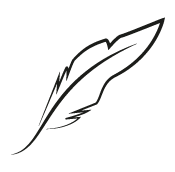 Cartwheels in the Dark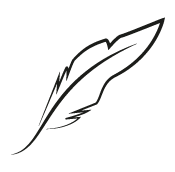 Hallelujah (The Borderland Mysteries, Book 1)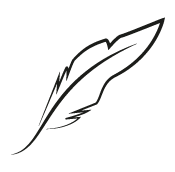 Treachery Times Two (Koa Kane Hawaiian Mystery, Book 4)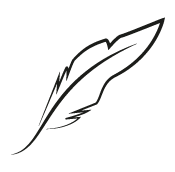 Demons, the Great White North and the Blind Detective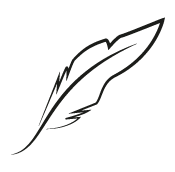 Randy & Ron & Cindi & Zeke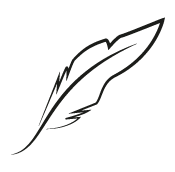 A Slippery Shadow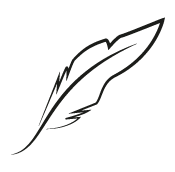 The Visitor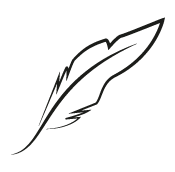 Target: The Girl (The Emily Calby Series Book 3)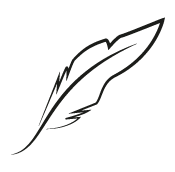 Pillars of Salt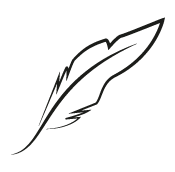 The Code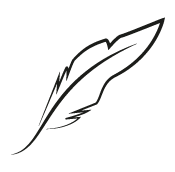 Dangerous Freedom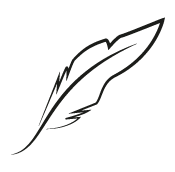 The Reisman Case (Claire Chastain, Book 2)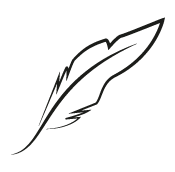 Gilded Prisons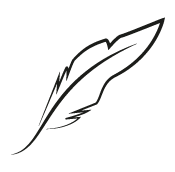 Tokyo Zangyo (Detective Hiroshi Series Book 4)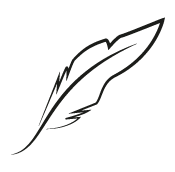 Betrayal at the Border (A Zachary Blake Legal Thriller Book 7)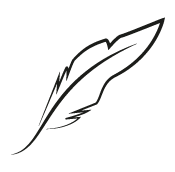 Striking Range: A Timber Creek K-9 Mystery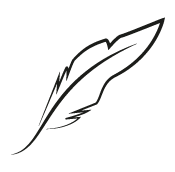 The Summer Festival is Murder: A Felice Bowes Mystery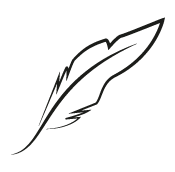 The House of Ashes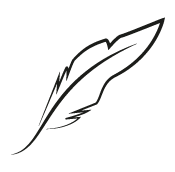 The Final Girl Support Group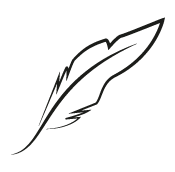 Victim Eleven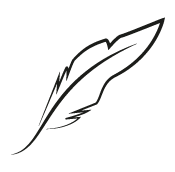 The Art of Betrayal: A Kate Hamilton Mystery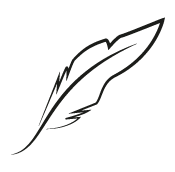 Aria's Bayou Child: A Thriller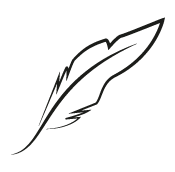 Supreme Betrayal (A Zachary Blake Legal Thriller, Book 6)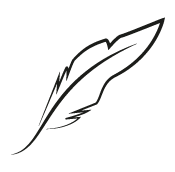 Foulshot: A Frank Renzi Crime Thriller, Book 10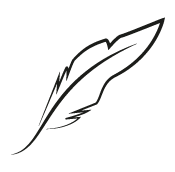 A Web of Deceit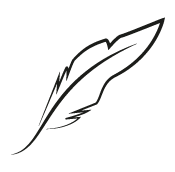 Mantis (Mulhenney & Poole)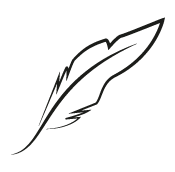 The Concrete Vineyard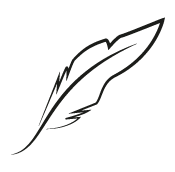 Complicit (A Legacy of Silence)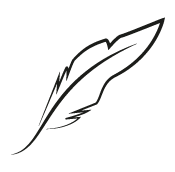 The Engine of Survival: A Charles Edmo Murder Mystery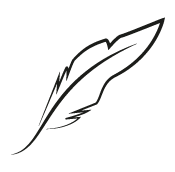 The Girl in Cell 49B (Emily Calby Series Book 2)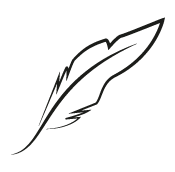 Appellate Judge: A Jack Ludefance Novel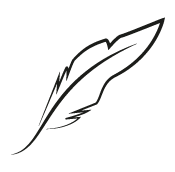 A Pre-Existing Condition: A Detective Ben Dailey, M.D. Mystery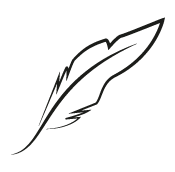 Appellate Judge: A Jack Ludefance Novel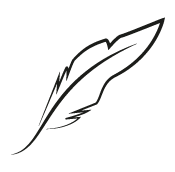 Hanging Softly in the Night: A Detective Nick Larson Novel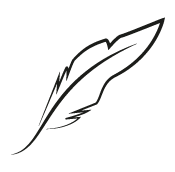 Apex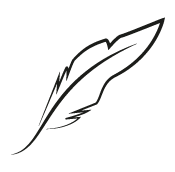 Aldaraia (The Matthew Bishop Series - Book One)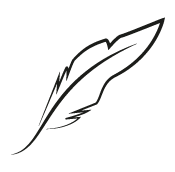 Rock and Roll Murders: An Entrepreneur Finds That Murder is No Business Solution (Based on a True Story)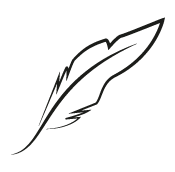 The Holocaust Engine: A Post-Apocalyptic Pandemic Thriller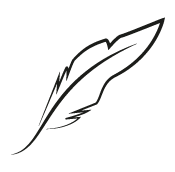 Revelations From the Dead: Chronicles of the Night Waster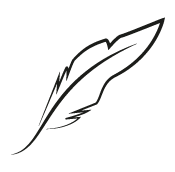 Rats in a Maze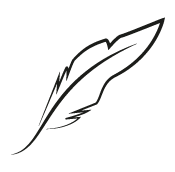 Murder in the East End (A Below Stairs Mystery)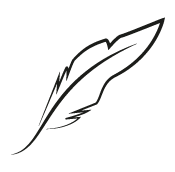 The Commander: Last Enemy Series Prequel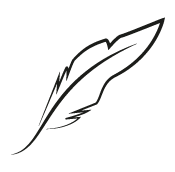 Betrayal High (A Zachary Blake Legal Thriller, Book 5)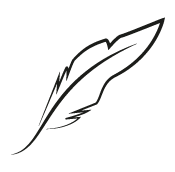 Tokyo Traffic (Detective Hiroshi Series, Book 3)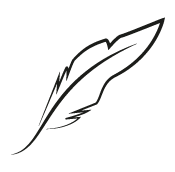 The President's Dossier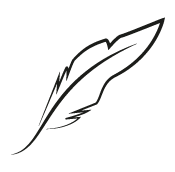 Dead Silence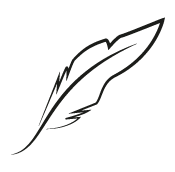 The Obituary Writer: A Murder Novel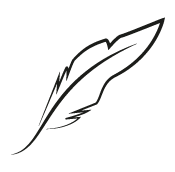 The Hiding Girl: Emily Calby Book 1 (Emily Calby Series)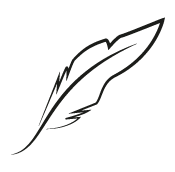 Pernicious Pursuit: A Howard Knight Escapade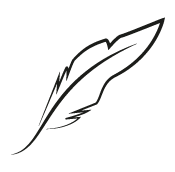 A Shadowed Fate (A Lord Byron Mystery)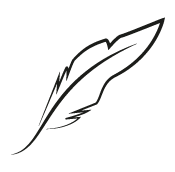 Unrelenting Peril (Book 3 in the Multima Trilogy of Corporate Intrigue)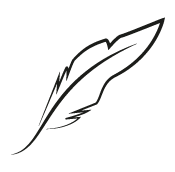 The Multima Scheme (Book 2 in the Multima Trilogy of Corporate Intrigue)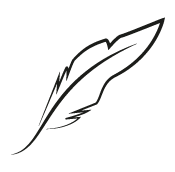 Betrayal in Black (A Zachary Blake Legal Thriller, Book 4)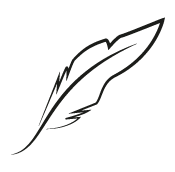 Three Weeks Less A Day (Book 1 in the Multima Trilogy of Corporate Intrigue)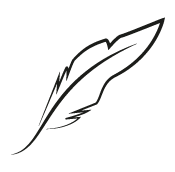 Betrayal in Blue (A Zachary Blake Legal Thriller, Book 3)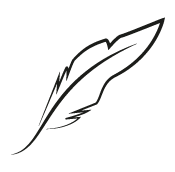 Riley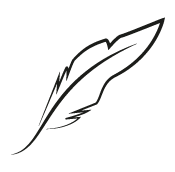 Betrayal of Justice (A Zachary Blake Legal Thriller, Book 2)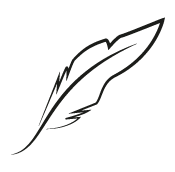 Betrayal of Faith (A Zachary Blake Legal Thriller, Book 1)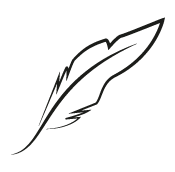 Juliet & Dead Romeo (Shakespearean Murder Mysteries Book 1)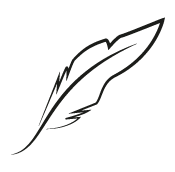 Shave Ice Paradise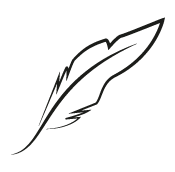 The Legend of Deputy Jim: Prequel to The Last Enemy Series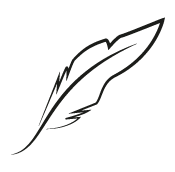 All the Broken People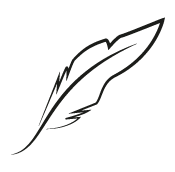 Body in the Woods: A Jack Ludefance Novel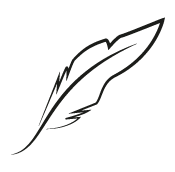 High Flying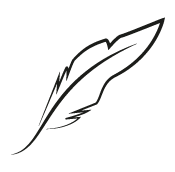 Tracking Game: A Timber Creek K-9 Mystery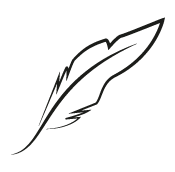 Payback: A Frank Renzi Crime Thriller, Book 9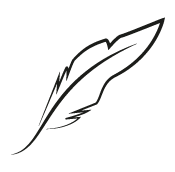 Vanishing in the Haight (A Colleen Hayes Mystery)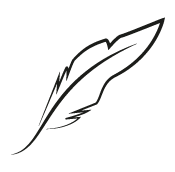 Son of Thunder (Esther Brookstone Art Detective)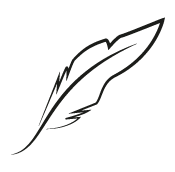 The Last Woman in the Forest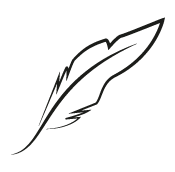 Treacherous Strand (An Inishowen Mystery)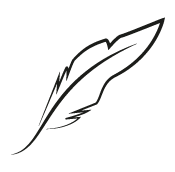 Fake (A Lark Chadwick Mystery)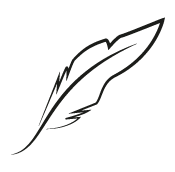 The Missing Ones (A Hester Thursby Mystery)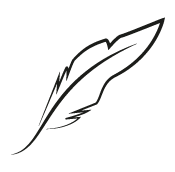 Sleeping Beauties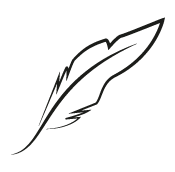 To Hell with Johnny Manic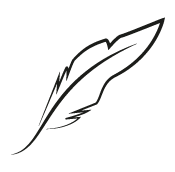 Death at Whitewater Church (An Inishowen Mystery)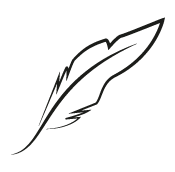 Fool's Moon (A Tarot Cats Mystery)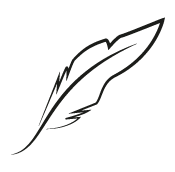 The White City: True Colors - Historical Stories of American Crime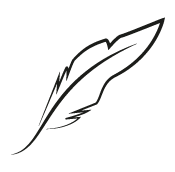 Bulwark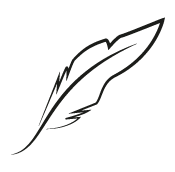 When the Rules Don't Apply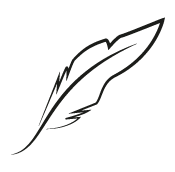 Pulse of My Heart: A Gallagher Novel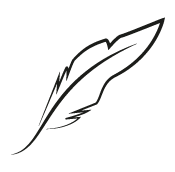 Honolulu Heat: Between the Mountains and the Great Sea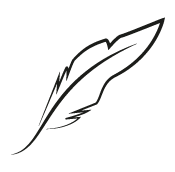 The Moving Blade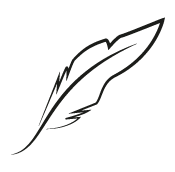 An Unwanted Guest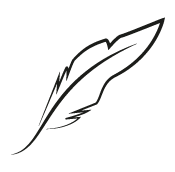 Go Home, Afton (Book 1 in the Afton Morrison Series)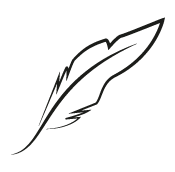 The Innkeeper's Daughter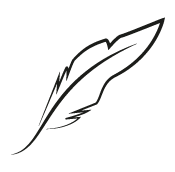 Sniper: A Frank Renzi Crime Thriller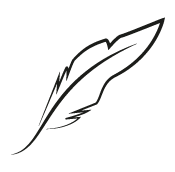 Run Dog Run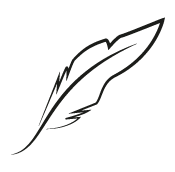 Death by Opera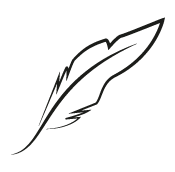 White Witch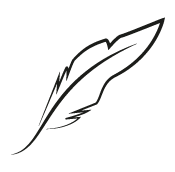 Urban Limit: They are already inside...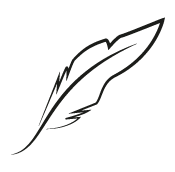 Gate 76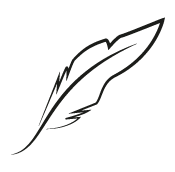 The Amazon Detective Agency: A Murder Novel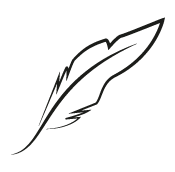 Let Me Lie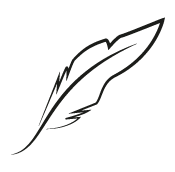 Written Off (Forensic Handwriting Mystery Book 7)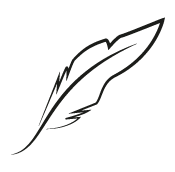 Imperfect Justice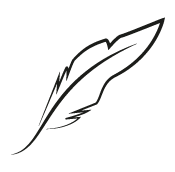 The Double-Edged Sword (Tallent & Lowery Book 5)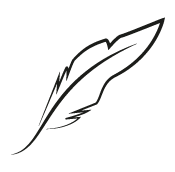 Severed Threads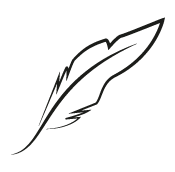 His Grandfather's House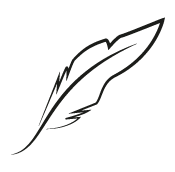 A Deadly Éclair: A French Bistro Mystery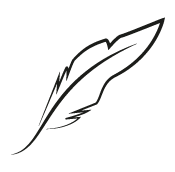 Running Cold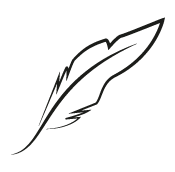 A Strange Scottish Shore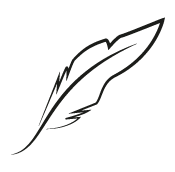 Antitheus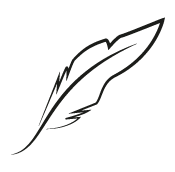 Shadow Girl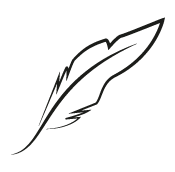 The Inside Story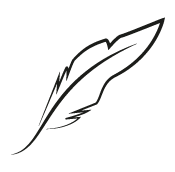 The Ostermann House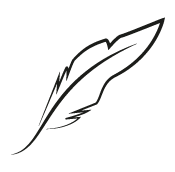 Dog Dish of Doom: An Agent to the Paws Mystery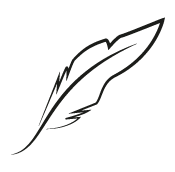 A Measure of Murder: A Sally Solari Mystery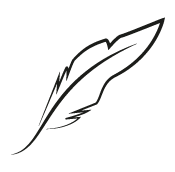 Rembrandt's Angel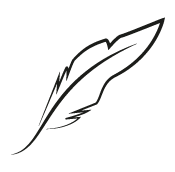 Bring Her Home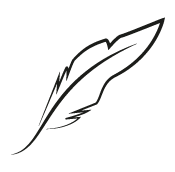 Lights Out Summer (A Coleridge Taylor Mystery)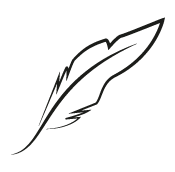 The Same Old Story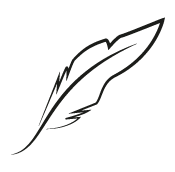 The Last Train (Detective Hiroshi series, Book 1)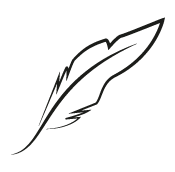 The 5 Manners of Death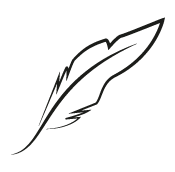 Opry: A Semi-Musical Tale of Honky Tonk Lifestyle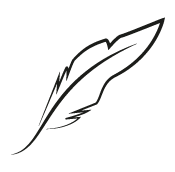 The Child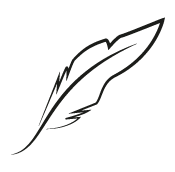 Dead Spider (A Loon Lake Mystery Series)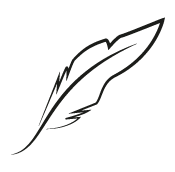 The Graves: Book 2 in the Abby Endicott series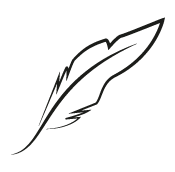 News: A Tale of Too Much Information and a Girl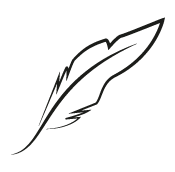 Little Girl Gone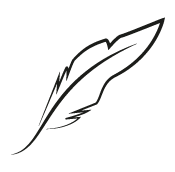 The Dark Room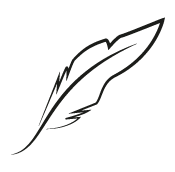 The Hacker Chronicles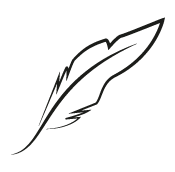 I See You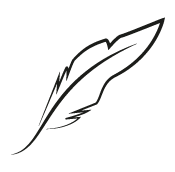 A Fatal Twist (A Downward Dog Mystery)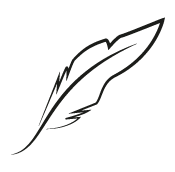 Natalie's Dilemma: A Frank Renzi Crime Thriller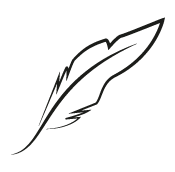 A Lady's Code of Misconduct (Rules for the Reckless)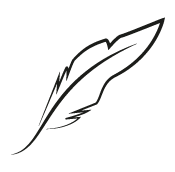 The Gail Force: A Jake Travis Novel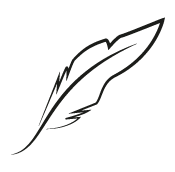 When All the Girls Have Gone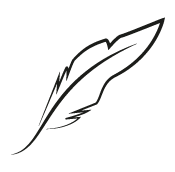 beg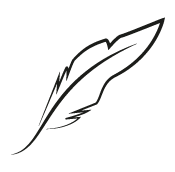 Impala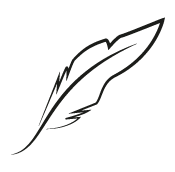 Elizabeth Daleiden on Trial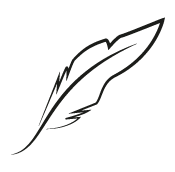 Write to Die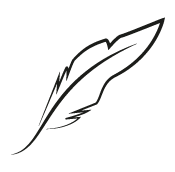 Double Talk: A Warren Kingsley Mystery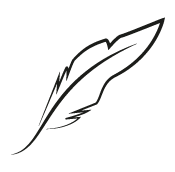 A Black Sail: A Coleridge Taylor Mystery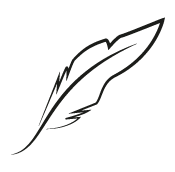 An Act of Murder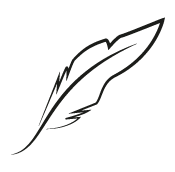 The Fire Trail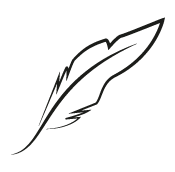 Pages in the Wind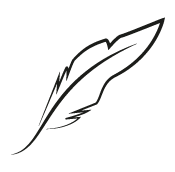 Lawyer for the Cat: A Sally Baynard Novel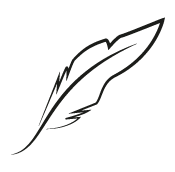 The Obsession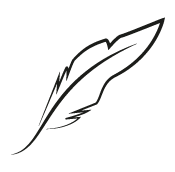 When Bunnies Go Bad: A Pru Marlowe Pet Noir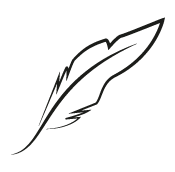 The Icarus Prediction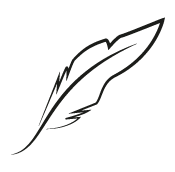 The Organ Broker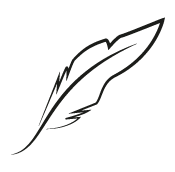 Her Forever Hero (Unexpected Heroes)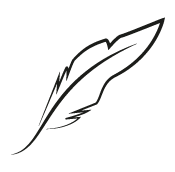 Even the Dead: A Quirke Novel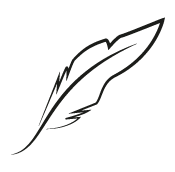 Karma's a Killer (A Downward Dog Mystery)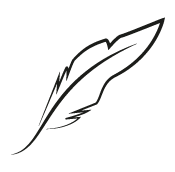 Nightmares Can be Murder: A Dream Club Mystery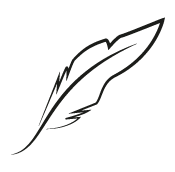 The Widow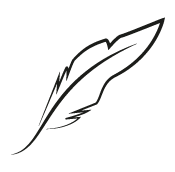 The Puffin of Death: A Gunn Zoo Mystery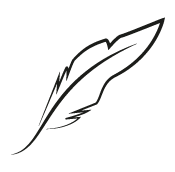 Florist Grump: A Flower Shop Mystery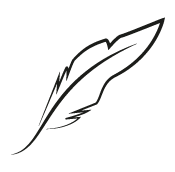 Murdock Rocks Sedona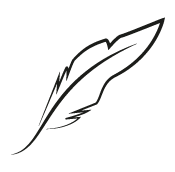 Secret Sisters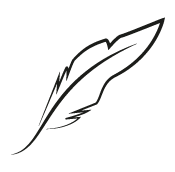 Blind Spots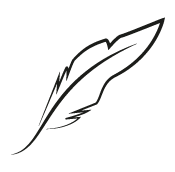 Missing: A Frank Renzi Novel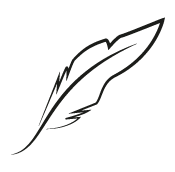 Trail of Secrets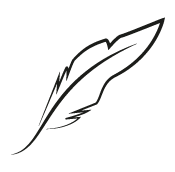 Unleashed: A Kate Turner, DVM Mystery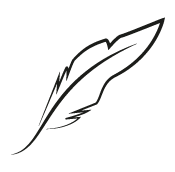 A Curious Beginning: A Veronica Speedwell Mystery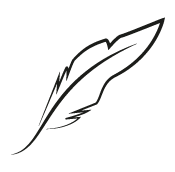 Just You Wait: A Grace Street Mystery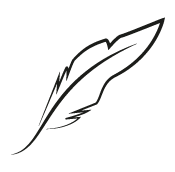 Dream a Little Scream: A Dream Club Mystery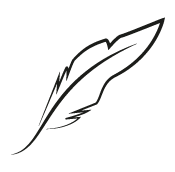 The Wrong Man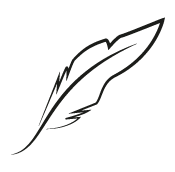 Beyond Suspicion: A Whispering Springs Mystery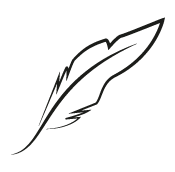 High Country Nocturne: A David Mapstone Mystery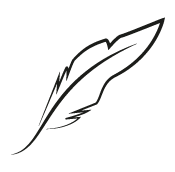 Fatal Reservations: A Key West Food Critic Mystery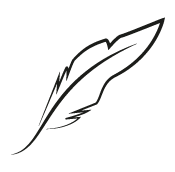 Quick Pivot: A Joe Gale Mystery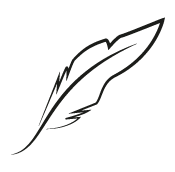 Drop Dead Punk: Coleridge Taylor Mystery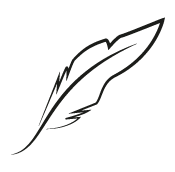 Within These Walls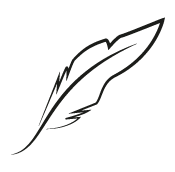 Resorting to Murder: Holiday Mysteries, A British Library Crime Classic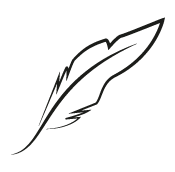 Finder's Keepers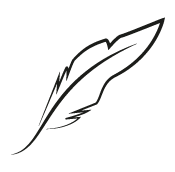 Café Europa: An Edna Ferber Mystery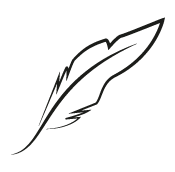 Chaos Theory: The Kami Files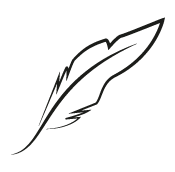 Purl Up and Die: A Knitting Mystery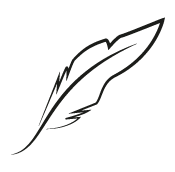 A Fatal Chapter: A Booktown Mystery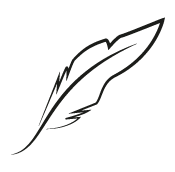 Undercover Bride: Undercover Ladies series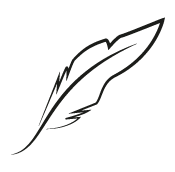 In Shadows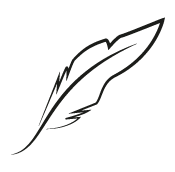 Murder in Piccadilly: A British Library Crime Classic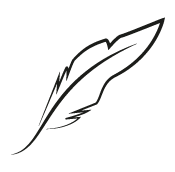 The Sussex Downs Murder: A British Library Crime Classic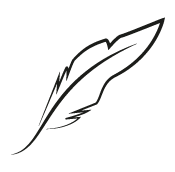 Kittens Can Kill: A Pru Marlowe Pet Noir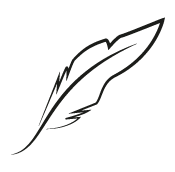 Losing Faith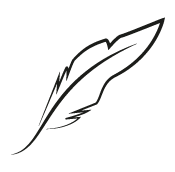 Death of a Diva: From Berlin to Broadway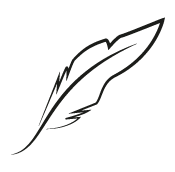 Night Is the Hunter: A Harlan Donnally Novel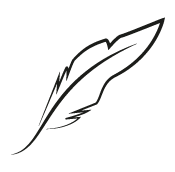 The Great Zoo of China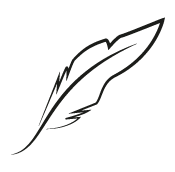 Clawed: A Gin & Tonic Mystery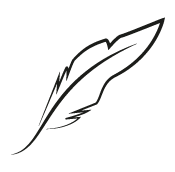 Butterfly Kills: A Stonechild and Rouleau Mystery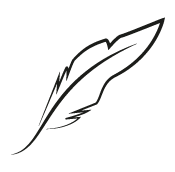 Saint Odd: An Odd Thomas Novel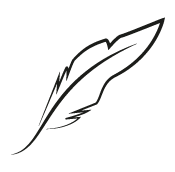 High Stakes: A Jack Doyle Mystery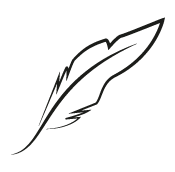 With Baited Breath: The Lotus Bay Mysteries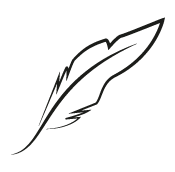 A Man in Control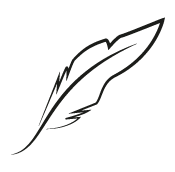 Things Half In Shadow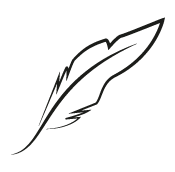 Mr. Samuel's Penny: An Elizabeth Parrot Landers Mystery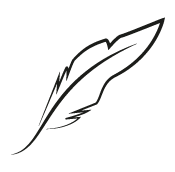 Death Takes A Mistress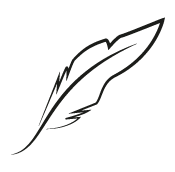 Natalie's Art: Frank Renzi Book 5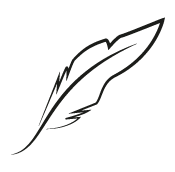 Double Cover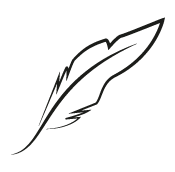 Farewell, Monsieur Gaston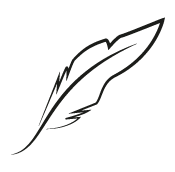 Mysteries Have No Borders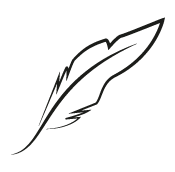 Doghouse: A Gin & Tonic Mystery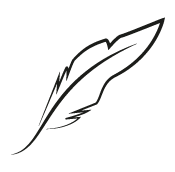 Playing With Fire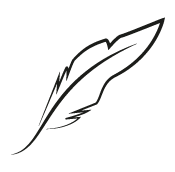 Visions: A Cainsville Novel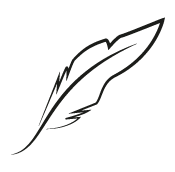 The Butcher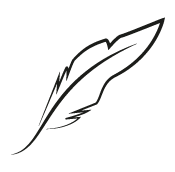 The Book Stops Here: A Bibliophile Mystery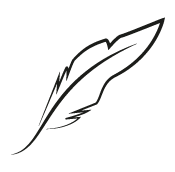 The Good Know Nothing: A California Century Mystery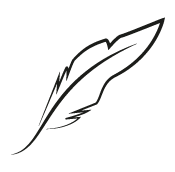 Murder on the Naval Base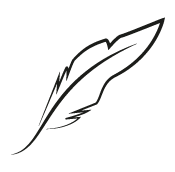 The Second Coming: A Love Story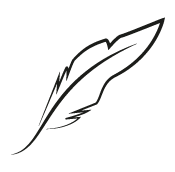 Dead Float: A Cal Claxton Mystery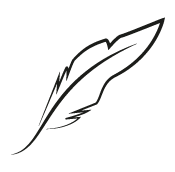 Vengeance is Mine: A Red River Mystery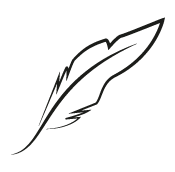 Final Curtain: An Edna Ferber Mystery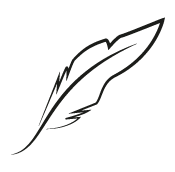 The Dragon's Orb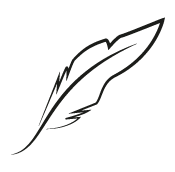 Hell With the Lid Blown Off: An Alafair Tucker Mystery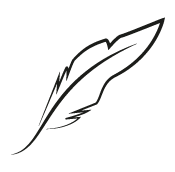 Book Clubbed (A Booktown Mystery)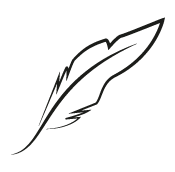 Eyes on You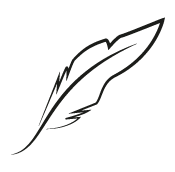 This Private Plot: An Oliver Swithin Mystery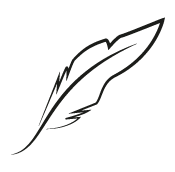 Reckless Disregard: A Parker Stern Novel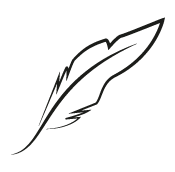 Face Value: A Rachel Gold Mystery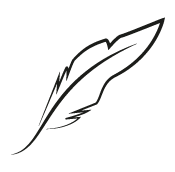 The Charlatan's Crown: Tallent & Lowery, Book Four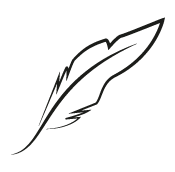 Muzzled: A Kate Turner, DVM, Mystery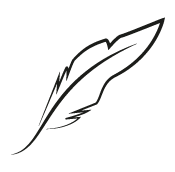 Fairy Tale Murders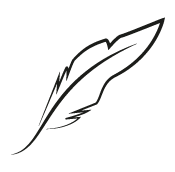 Sting of the Drone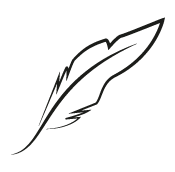 Panthers Play for Keeps: A Pru Marlowe Pet Mystery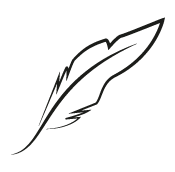 Scary Story: An Anthology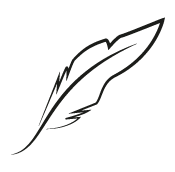 The Hunger and the Howling of Killian Lone: The Secret Ingredient of Unforgettable Food Is Suffering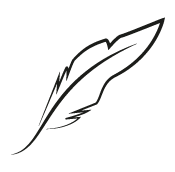 Here We Go Again - Short Story Collection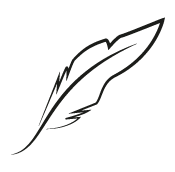 The Troop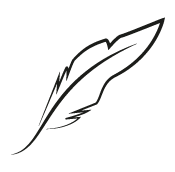 Light Riders and the Fleur-de-lis Murder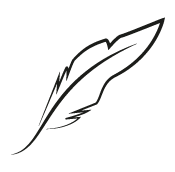 The Cat, the Devil and Lee Fontana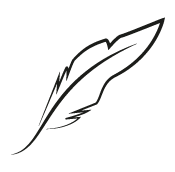 Murder with Ganache: A Key West Food Critic Mystery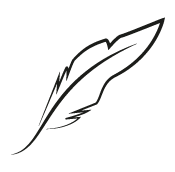 Just Like Heaven: A Sweetland Novel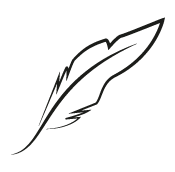 Throw in the Trowel: A Flower Shop Mystery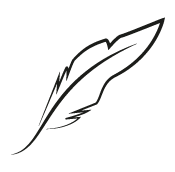 Light Riders and the Missouri Mud Murder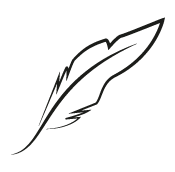 Halloween Knights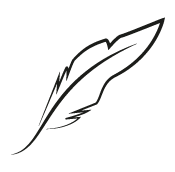 Doctor Sleep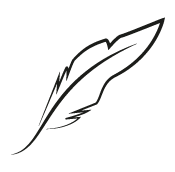 A Commonplace Killing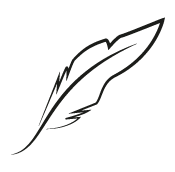 Dark Waters: A Jeff Resnick Mystery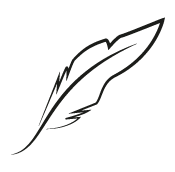 Cold Tuscan Stone: A Rick Montoya Italian Mystery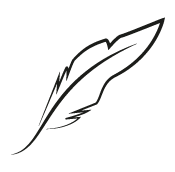 Declan's Cross (Sharpe & Donovan)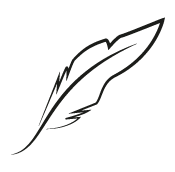 First-Degree Fudge: A Fudge Shop Mystery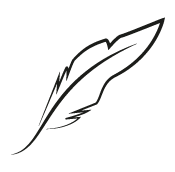 Close Knit Killer: A Knitting Mystery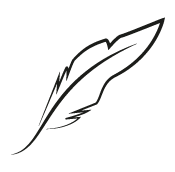 The Magdalene Mystery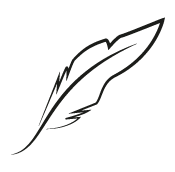 Downtown Strut: An Edna Ferber Mystery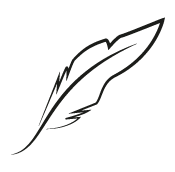 Not the Killing Type: A Booktown Mystery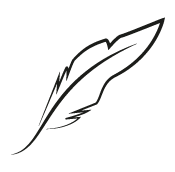 Tragic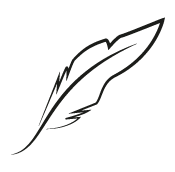 Seed No Evil: A Flower Shop Mystery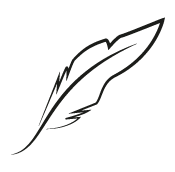 Do or Diner: A Comfort Food Mystery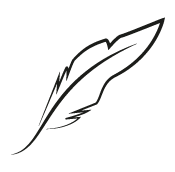 Plague In The Mirror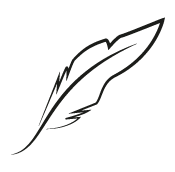 The Diva Frosts a Cupcake: A Domestic Diva Mystery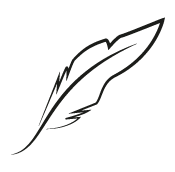 HE: A Sexual Odyssey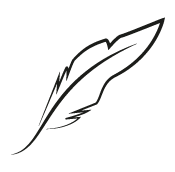 A Wicked Thing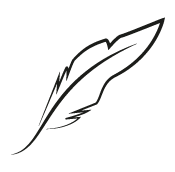 Hex on the Ex: A Mind for Murder Mystery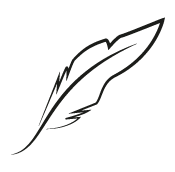 A Diet to Die For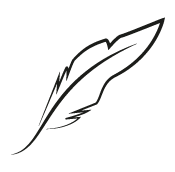 The Cat, the Mill and the Murder: A Cats in Trouble Mystery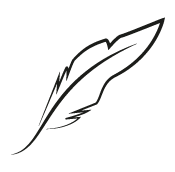 Cat Nap: A Sunny & Shadow Mystery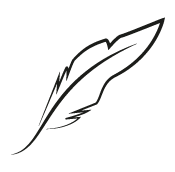 Bowled Over: A Vintage Kitchen Mystery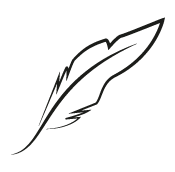 Trouble in the Tarot: A Fortune Teller Mystery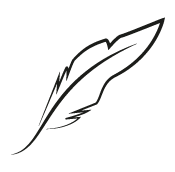 Braking Points: A Kate Reilly Mystery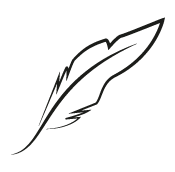 Assaulted Pretzel: An Amish Mystery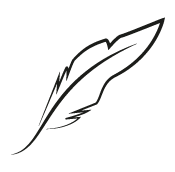 Outrageous October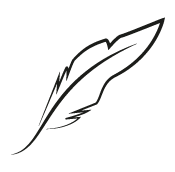 You Cannoli Die Once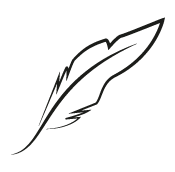 A Fete Worse Than Death: A Hemlock Falls Mystery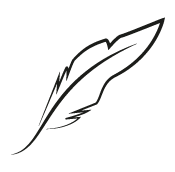 The Bull Slayer: A Plinius Secundus Mystery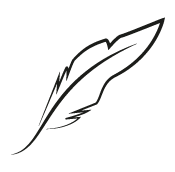 Wave Good-bye: Southern Beauty Shop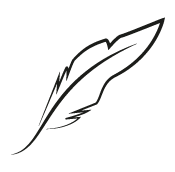 The Christie Curse: A Book Collector Mystery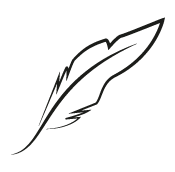 The Start of Everything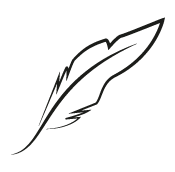 Chance of a Ghost: A Haunted Guesthouse Mystery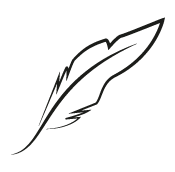 The Sapphire Storm: Tallent & Lowery, Book Two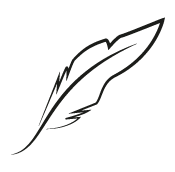 Night Terrors: A Daniel Rinaldi Mystery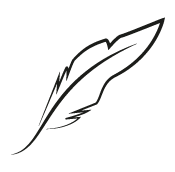 Veiled Revenge: A Crime of Fashion Mystery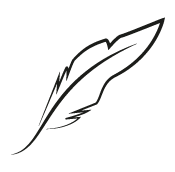 To Brie or Not to Brie: A Cheese Shop Mystery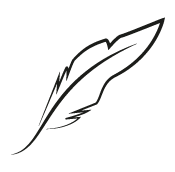 Oodles of Poodles: A Pet Rescue Mystery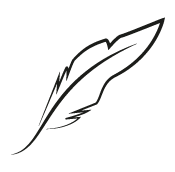 Every Trick in the Book: A Novel Idea Mystery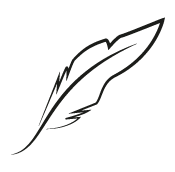 Holy Smoke: A Jerusalem Mystery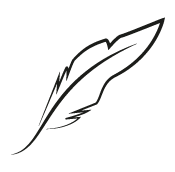 Town in a Pumpkin Bash: A Candy Holliday Murder Mystery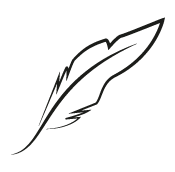 Knot What it Seams: A Southern Quilting Mystery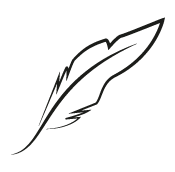 Out of Circulation: A Cat in the Stacks Mystery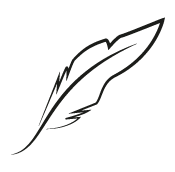 Ring Around the Rosy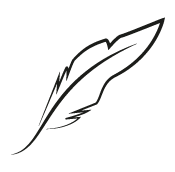 Buried in a Bog: A County Cork Mystery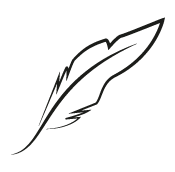 One Hot Murder: Victoria Square Mystery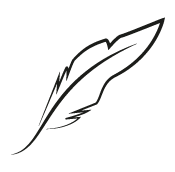 Cat Trick: A Magical Cats Mystery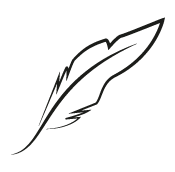 Three Graves Full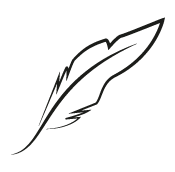 A Plain Scandal: An Appleseed Creek Mystery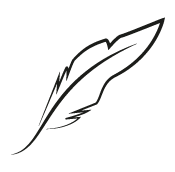 Targets of Revenge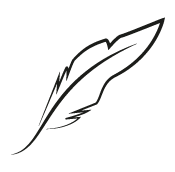 The Next Time You See Me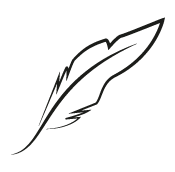 Heart of Ice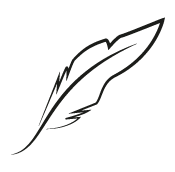 View From the Edge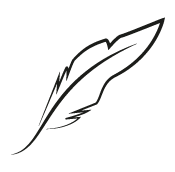 The Llama of Death: A Gunn Zoo Mystery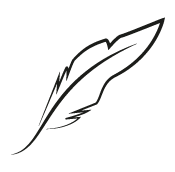 If Hooks Could Kill: A Crochet Mystery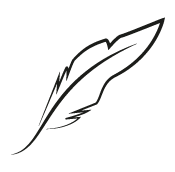 Orders From Berlin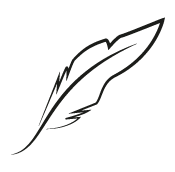 Arsenic and Old Cake: A Piece of Cake Mystery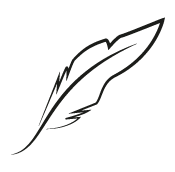 The Boogie Trapp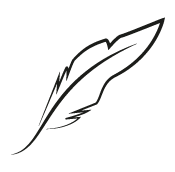 Murder is a Piece of Cake: Josie Marcus, Mystery Shopper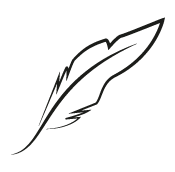 Unbridled Greed: Money is the Motive - Fraud is the Means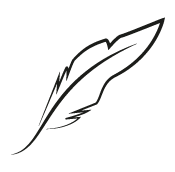 Collared: A Gin & Tonic Mystery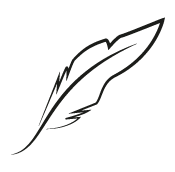 Realm of the Unknown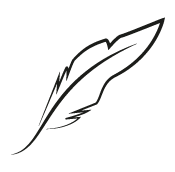 Let It Sew: Southern Sewing Circle Mysteries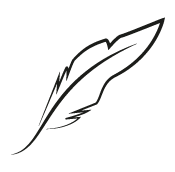 Vampire Defense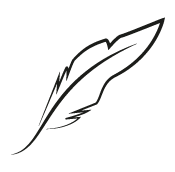 Wedding Cake Killer: A Fresh-Baked Mystery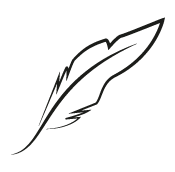 Killer Librarian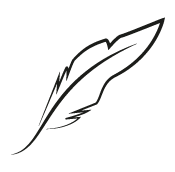 A Novel Way to Die: A Black Cat Bookshop Mystery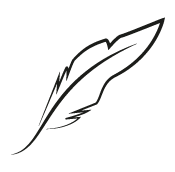 The Clue is in the Pudding: A Special Pennyfoot Hotel Mystery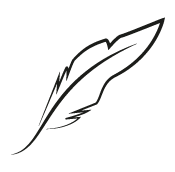 Nightshade on Elm Street: A Flower Shop Mystery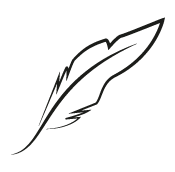 Ghost Town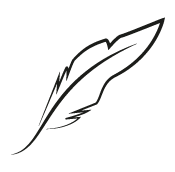 The Twelve Clues of Christmas: A Royal Spyness Mystery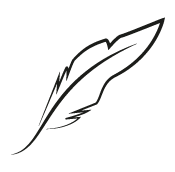 I Saw Zombies Eating Santa Claus: A Breathers Christmas Carol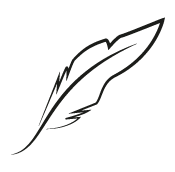 The Bracelet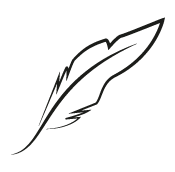 Murder of the Cat's Meow: A Scumble River Mystery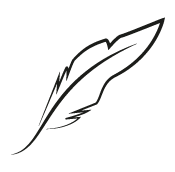 The Prodigal Son: A Carmine Delmonico Novel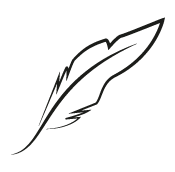 Died with a Bow: An Accessories Mystery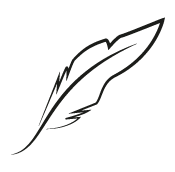 Bruja Brouhaha: A Mind for Murder Mystery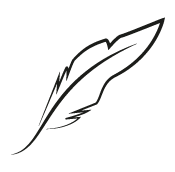 How to Tail a Cat: A Cats and Curios Mystery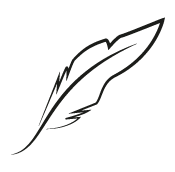 Murder Unmentionable: A Sweet Nothings Lingerie Mystery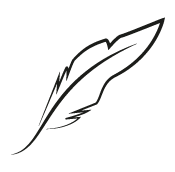 Resurrection Express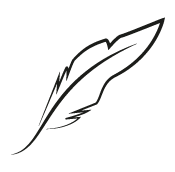 Death in Four Courses: A Key West Food Critic Mystery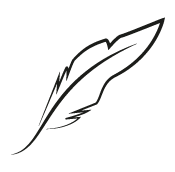 Mixed Signals: A Grace Street Mystery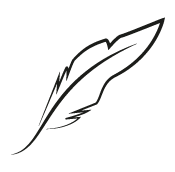 Foul Play at the Fair: Celebration Bay Mystery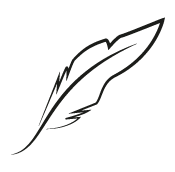 Natalie's Revenge: A Frank Renzi Novel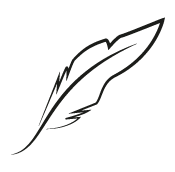 Phoebe & the Ghost of Chagall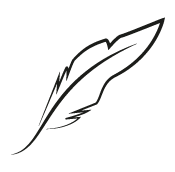 Last Wool and Testament: A Haunted Yarn Shop Mystery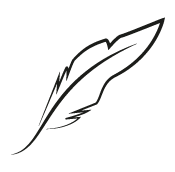 Allergic to Death: A Gourmet De-lite Mystery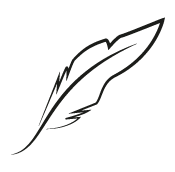 Blood Bath & Beyond: An Immortality Bites Mystery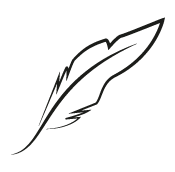 A Spoonful of Murder: A Soup Lover's Mystery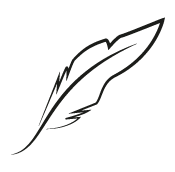 Murder Takes Time: Friendship and Honor Series, Book 1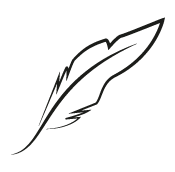 Face of the Enemy: A New York in Wartime Mystery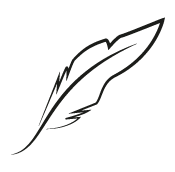 The White Forest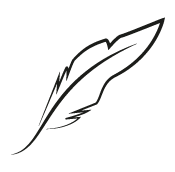 When the Cookie Crumbles: A Cookie Cutter Shop Mystery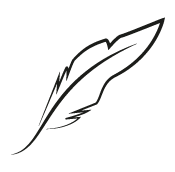 A Witch Before Dying: A Wishcraft Mystery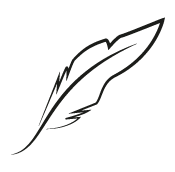 The Sauvignon Secret: A Wine Country Mystery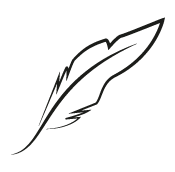 The Harbormaster's Daughter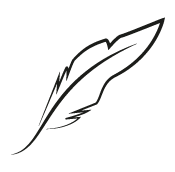 Sour Apples: An Orchard Mystery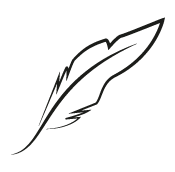 Fear Itself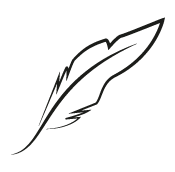 Peril in Paperback: A Bibliophile Mystery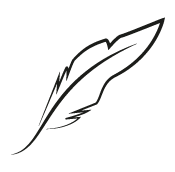 The Fallen Angel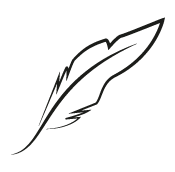 Murder for Choir: A Glee Club Mystery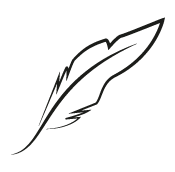 Chihuahua of the Baskervilles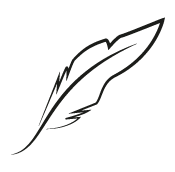 Tahoe Trap: An Owen Mckenna Mystery Thriller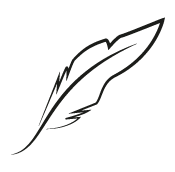 The 500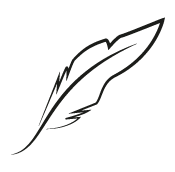 The Sins of the Father: Book 2, The Clifton Chronicles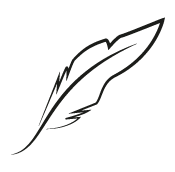 A Traitor's Loyalty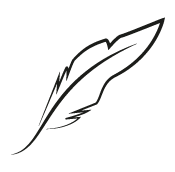 City of the Dead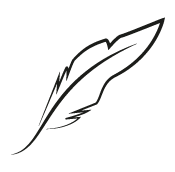 Plotting at the PTA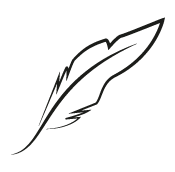 Beef Stolen-Off: A Clueless Cook Mystery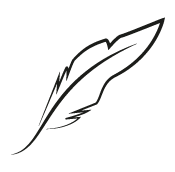 In a Witch's Wardrobe: A Witchcraft Mystery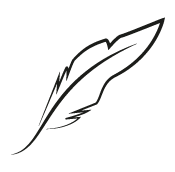 Murder on the Half Shelf: A Booktown Mystery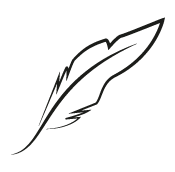 Pies and Prejudice: A Charmed Pie Shoppe Mystery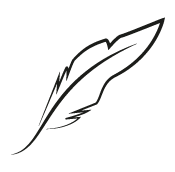 The Lost Artist: Five Star Mystery Series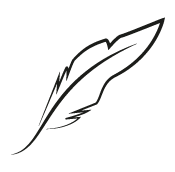 Red Velvet Revenge: A Cupcake Bakery Mystery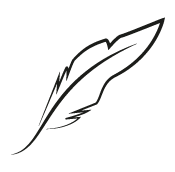 Cloaked in Malice: A Vintage Magic Mystery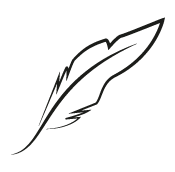 Hot Button: Button Box Mystery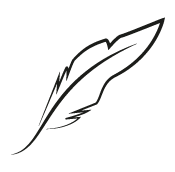 Bound by Suggestion: The Jeff Resnick Mysteries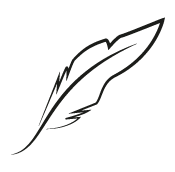 Dead Man Waltzing: A Ballroom Dance Mystery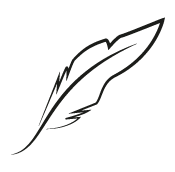 Hearse and Buggy: An Amish Mystery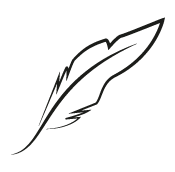 The Black Stiletto: Black & White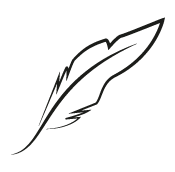 The Conviction: A David Sloan Novel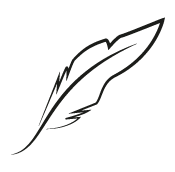 The Skeleton Box: A Starvation Lake Mystery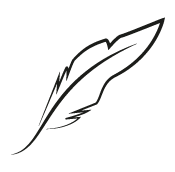 Threaded for Trouble: A Threadville Mystery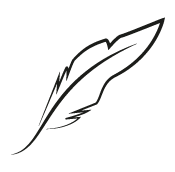 Sea Change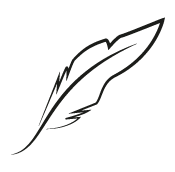 Quilt or Innocence: A Southern Quilting Mystery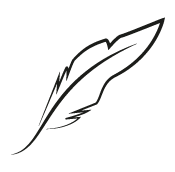 The Azalea Assault: A Garden Society Mystery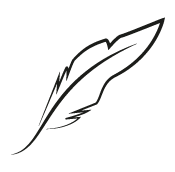 Jasmine Nights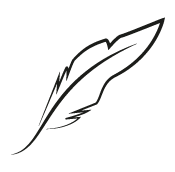 Corpse in the Crystal Ball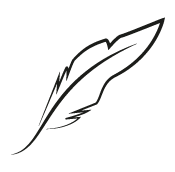 Soft Target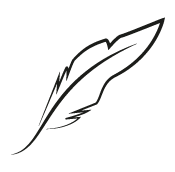 The Second-Last Woman in England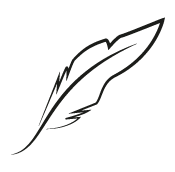 The Diva Digs Up the Dirt: A Domestic Diva Mystery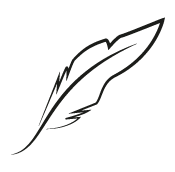 Grace Among Thieves: A Manor House Mystery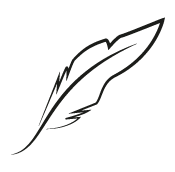 The Sadness of the Samurai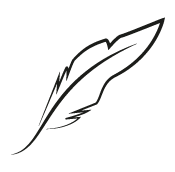 An African Affair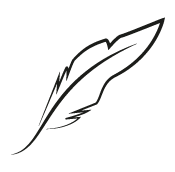 Vengeance is Mine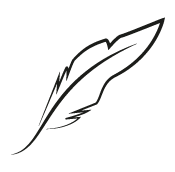 A Plain Death: An Appleseed Creek Mystery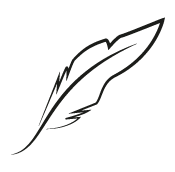 Under Oath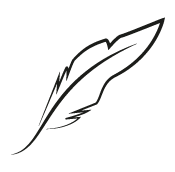 The Cat, the Wife and the Weapon: A Cats in Trouble Mystery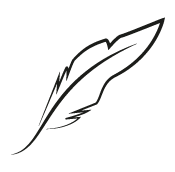 Driven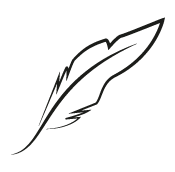 A Conflict of Interest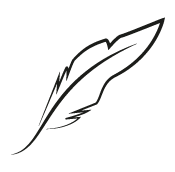 The Paris Directive: An Inspector Mazarelle Novel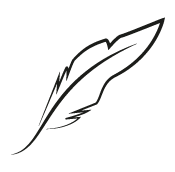 The Man From Primrose Lane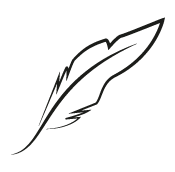 Dark is the Sky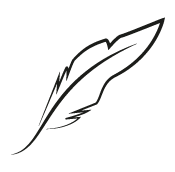 Oath of Office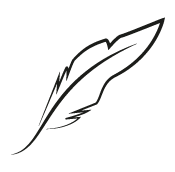 The Walled Flower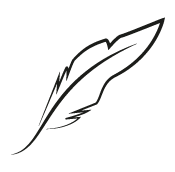 Such Wicked Friends (Sandy Reid Mystery Series)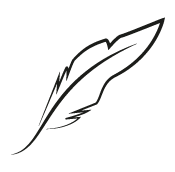 Mozart's Last Aria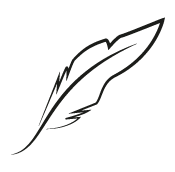 Left for Dead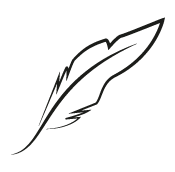 The Nightmare (A Mystery With Mary Wollstonecraft)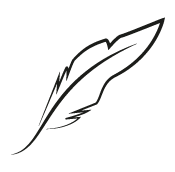 How to Get a Literary Agent, In Two Murders or Less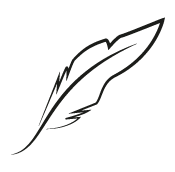 Plan Bee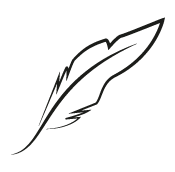 Sleeper's Run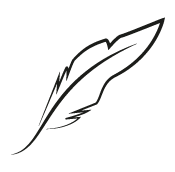 Blotto, Twinks and the Dead Dowager Duchess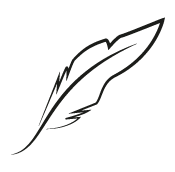 RingGoRound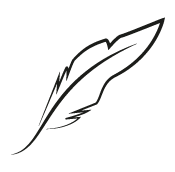 The Faces of Angels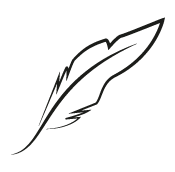 Thorns on Roses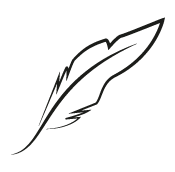 A Perilous Conception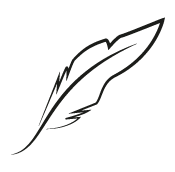 The Dog Who Knew Too Much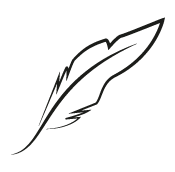 Cat Telling Tales: A Joe Grey Mystery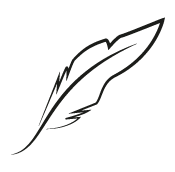 Ghost Tracker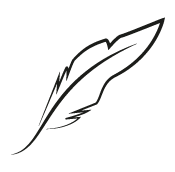 Red, White, and Boom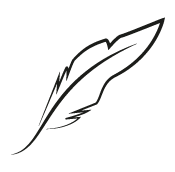 Murder in a Basket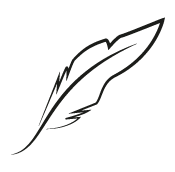 Ghost Files: The Collected Cases From Ghost Hunting and Seeking Spirits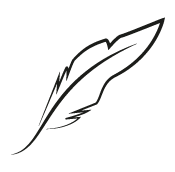 Mr. Darcy, Vampyre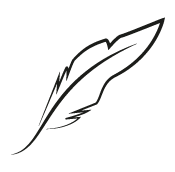 Paths to Divinity: Volume I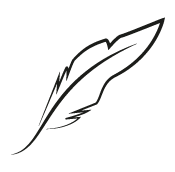 Cloudburst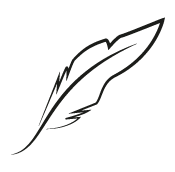 Family Storms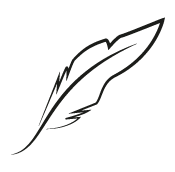 Sleight of Paw: A Magical Cats Mystery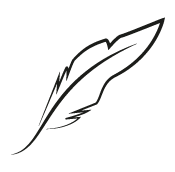 Darkness, My Old Friend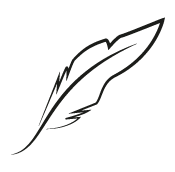 Webs of Fate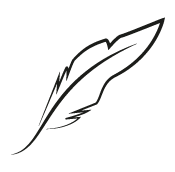 Targets of Opportunity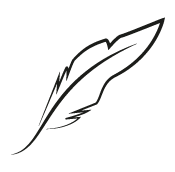 One Voice Too Many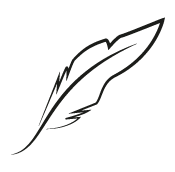 All the Pretty Hearses: A Bed-and-Breakfast Mystery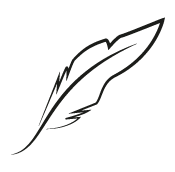 Tallent & Lowery: 13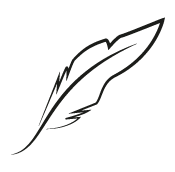 Beautifully Broken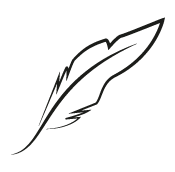 Murder in the 11th House: A Starlight Detective Agency Mystery (Starlight Detective Agency Mysteries)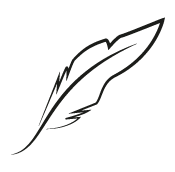 Diva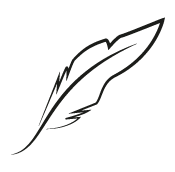 A Crack in Everything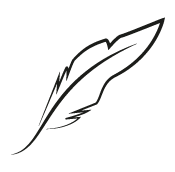 Night and Day (A Jesse Stone Novel)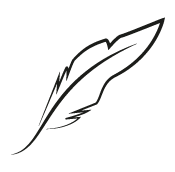 Lebensborn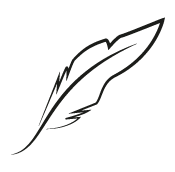 Fatal February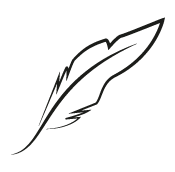 The Kykuit Bunker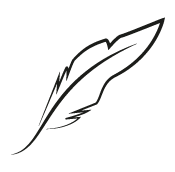 Pecan Gap: A Jake Somers Mystery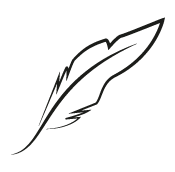 In Search of the Rose Notes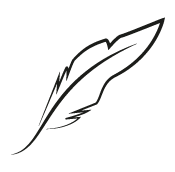 Carte Blanche 007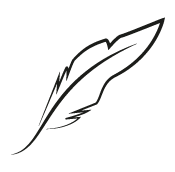 Dominance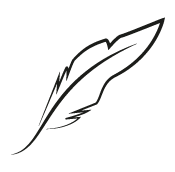 Eyes Wide Open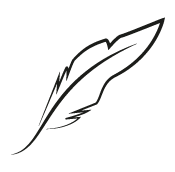 Relentless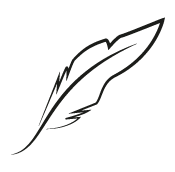 Chalk Line: A Ben Gallagher Mystery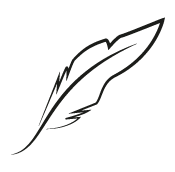 Vintage Connor: The Blonde in the Lotus Elite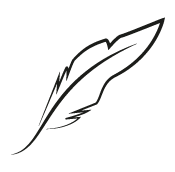 13 Million Dollar Pop: A Frank Behr Novel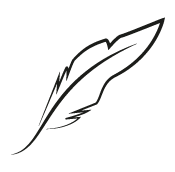 Remote Control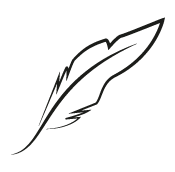 The Herring in the Library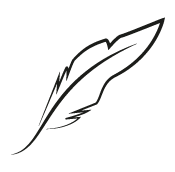 Unraveled (A Knitting Mystery)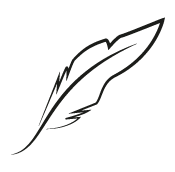 Sentenced to Death (A Booktown Mystery)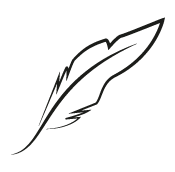 The Quest for Anna Klein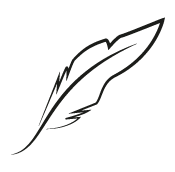 Pack of Lies (Book II: Paranormal Scene Investigations)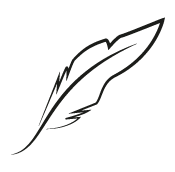 A Dark Dividing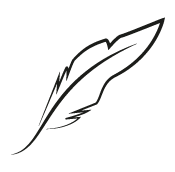 Vivian's Song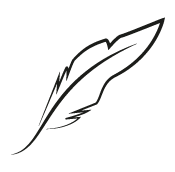 Dead Men Do Tell Tales: 60 Mini-Mysteries to Test Your Detective Prowess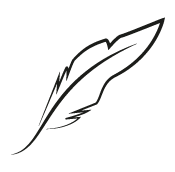 In the Garden of Beasts: Love, Terror, and an American Family in Hitler's Berlin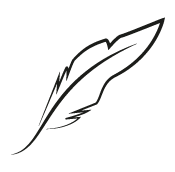 The Valley of Shadows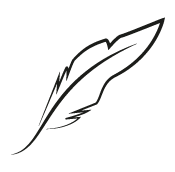 Hot Water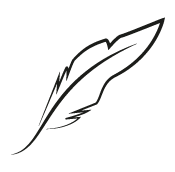 Rock Bottom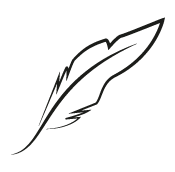 Nerves of Steel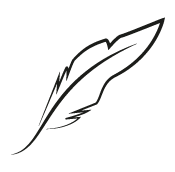 The Gods of Greenwich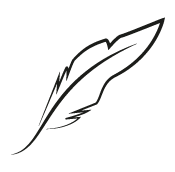 Blood of the Reich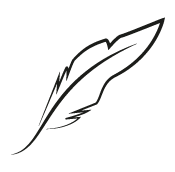 Mind Your Own Beeswax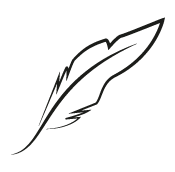 Breaking Silence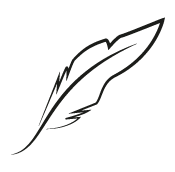 The Burning Lake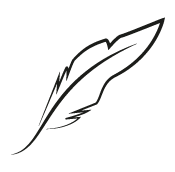 Among the Departed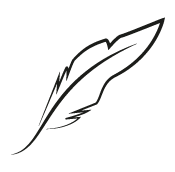 Mimosas, Mischief, and Murder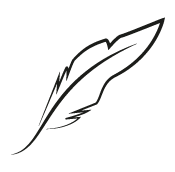 Shaken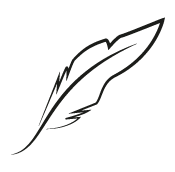 My New American Life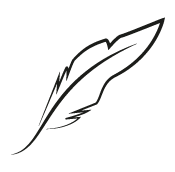 Gone With a Handsomer Man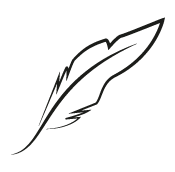 Unprotected Love (Book 3 in the Lieutenant Denny Delaney series)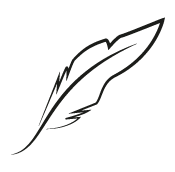 The Odd Tales of an Old Man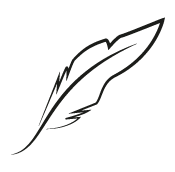 Too Far Under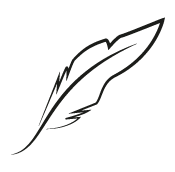 The Cat, the Lady and the Liar: A Cats in Trouble Mystery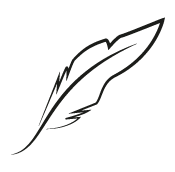 Inside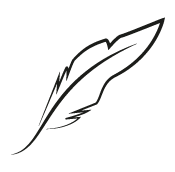 Devil Wind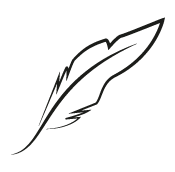 The White Devil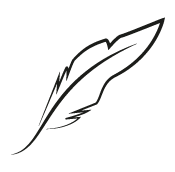 Point Deception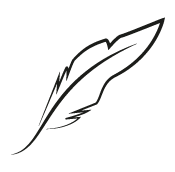 Nine Man's Murder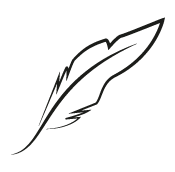 So Much Pretty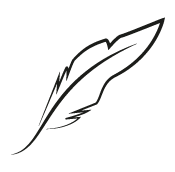 Ultimate Revenge: Involuntary Transsexual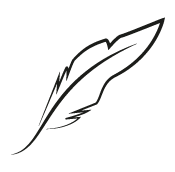 The Corruptible: A Ray Quinn Mystery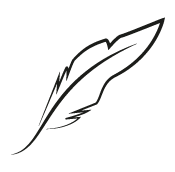 The Price of Candy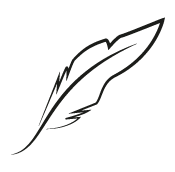 Blotto, Twinks, and the Ex-King's Daughter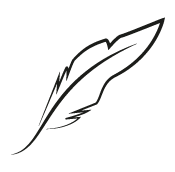 The Informationist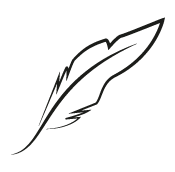 Someone's Watching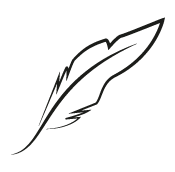 A Crafty Killing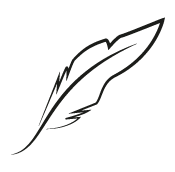 Death By Wall Street: Rampage of the Bulls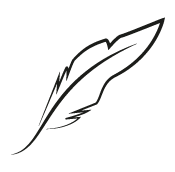 End Game: Irrational Acts, Tragic Consequences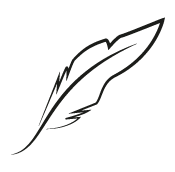 Did Not Survive: A Zoo Mystery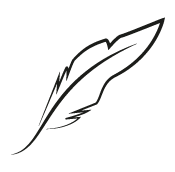 Blood Prophecy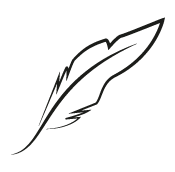 Bitter Legacy (A Matt Royal Mystery)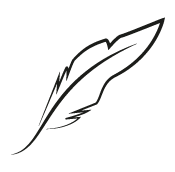 Haunted Echoes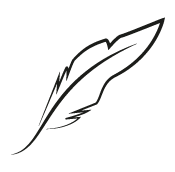 v2036: A Tale of Sociopolitical Change in a Militarized Venezuela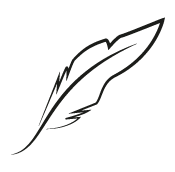 A Clause for Murder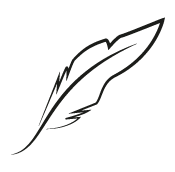 Rendezvous Rock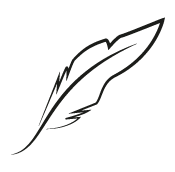 Flight in February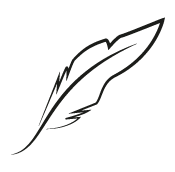 Morning Mist of Blood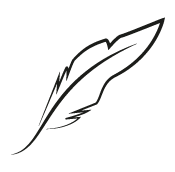 Kind of Blue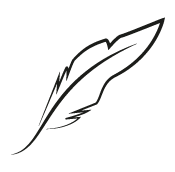 Unfinished Business: Pursuit of an Antarctic Killer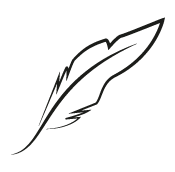 Bad Boy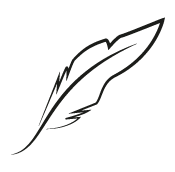 Frozen in Time: Murder at the Bottom of the World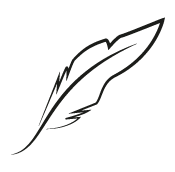 Once Wicked Always Dead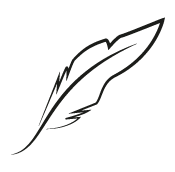 The Spider's Web (A Wind River Reservation Mystery)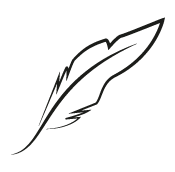 In This Way I Was Saved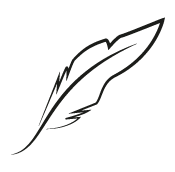 Love Bites (Vampyres of Hollywood)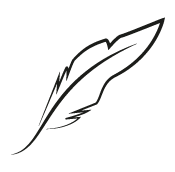 Scoop to Kill: A Mystery a La Mode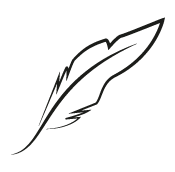 Buzz Off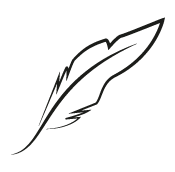 The Human Bobby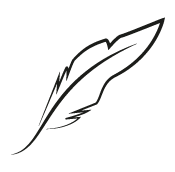 Ghost Shadow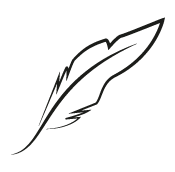 Horror Cinema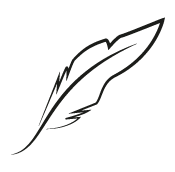 The Nursing Home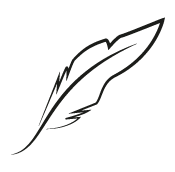 At The Crossroads Of Terror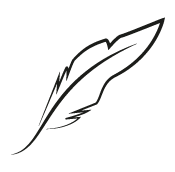 Cheated by Death: A Jeff Resnick Mystery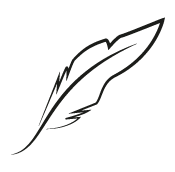 Vows, Vendettas and a Little Black Dress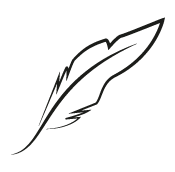 Too Much At Stake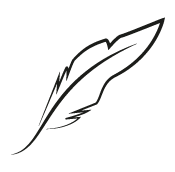 Lois Lane Tells All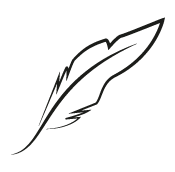 Skein of the Crime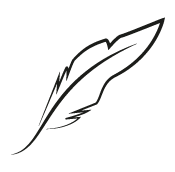 Revenge Served Cold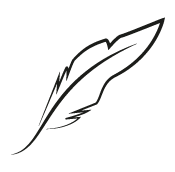 The Cat, the Professor and the Poison: A Cats in Trouble Mystery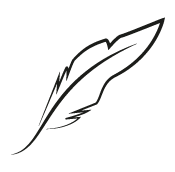 Jekel Loves Hyde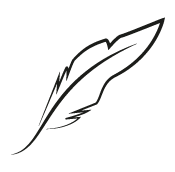 Pride and Prejudice and Zombies: Dawn of the Dreadfuls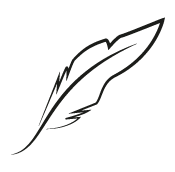 Stranger In Paradise (A Jesse Stone Novel)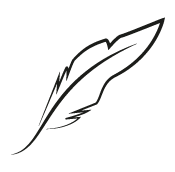 Dracula: The Un-Dead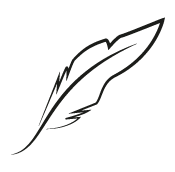 Dire Means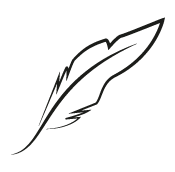 Dead of Knight: A Jack Staal Mystery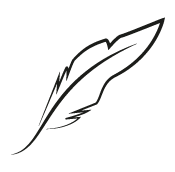 Pirate Latitudes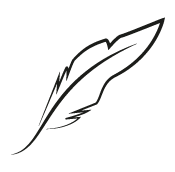 Possessed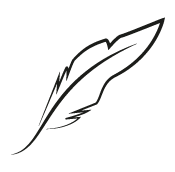 Face of Betrayal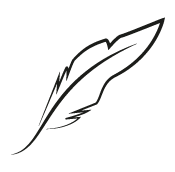 The Bones Dance Foxtrot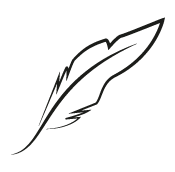 Bookplate Special (A Booktown Mystery)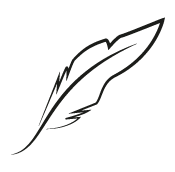 One Deadly Sister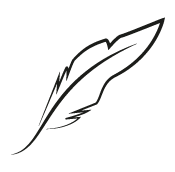 The Test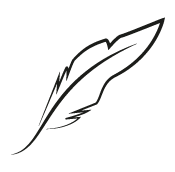 Trounce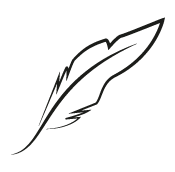 A Body to Bones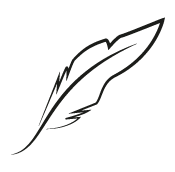 Ruined: A Ghost Story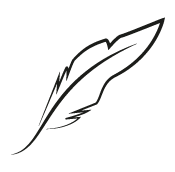 DeKok and the Mask of Death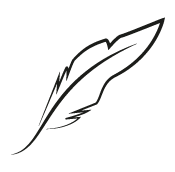 The Gauntlet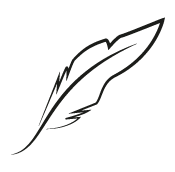 Voice of Conscience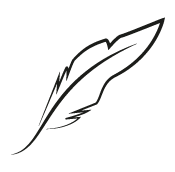 Androgynous Murder House Party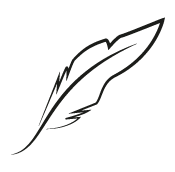 A Circle of Souls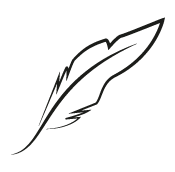 Prism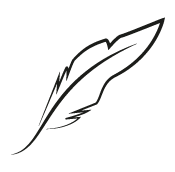 Boston Scream Pie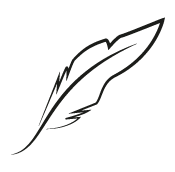 Bahama Burnout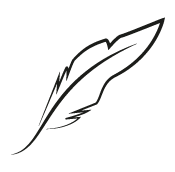 Deadly Codes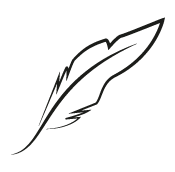 Fatal Gamble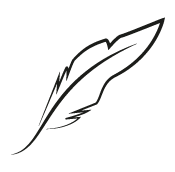 Stuff Dreams Are Made Of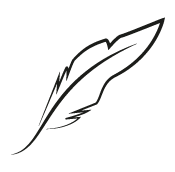 Spirit Horses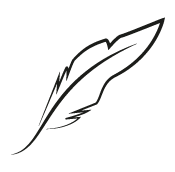 First Night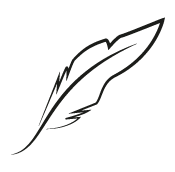 A World I Never Made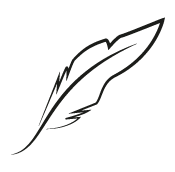 Aunt Dimity Goes West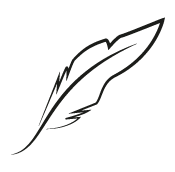 Last Passage to Santiago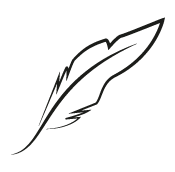 Promise Not to Tell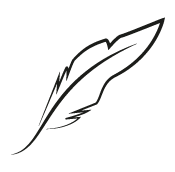 Infinite Exposure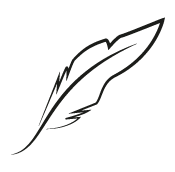 Brother Odd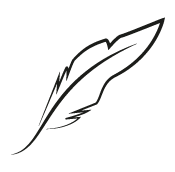 Nine Lives Too Many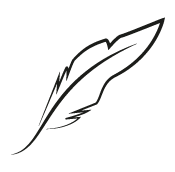 Clawed Back from the Dead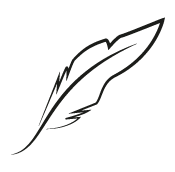 The Appeal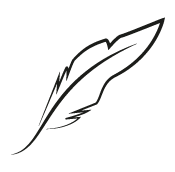 Noogie's Time to Shine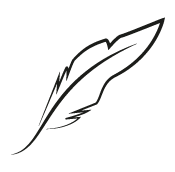 The Darkest Evening of the Year