What Does A Police Horse Do?
By: Ellen Feld
Photographed by: John Cebula
Publisher: Willow Bend Publishing
Publication Date: February 2019
ISBN: 978-0983113898
Reviewed by: Amy Lignor
In this world we talk a great deal about honoring and respecting—not to mention, thanking—all the hard work done by the police, firemen and women, and first responders. These people do their very tough jobs on a daily basis so that we can be protected. This is a very good thing; in fact, it is something everyone should do as often as possible. And this book not only reminds us all about the officers of the law and the difficult work they have, but it also opens up a brand new door to both kids and adults when it comes to the very "large" officers who just happen to own beautiful brown eyes, amazing coats, and have an affinity for the occasional apple. They are also the ones that kids absolutely love to get their pictures taken with.

Need a hint? Not a problem. Introducing...Liam. Liam is a police horse who wears a real badge and has the job of serving and protecting his area of the world. Living in Lancaster and being an officer with the Lancaster, Pennsylvania Mounted Police Unit, Liam is one of the horses who go out on patrol each and every day. His partner is Officer Eric Lukacs, and the fantastic photographs of this memorable team will delight anyone who picks up this book.

Readers are taken through Liam's day, and are also introduced to Liam's other co-workers. From Ozzy, Duke and Charlie—his horse friends—to the barking K-9 patrolman named Axel. Through words and pictures we are taught about the type of training Liam has to go through in order to learn how to handle obstacles that may "pop" up in his path during patrol, how dignified he looks as he heads downtown with Officer Lukacs each day, and how various friends and neighbors come up to Liam in order to say "hello" and get a picture taken with him. (Yes, he is the George Clooney of horses.) The book even shows a memorable pic of Axel and Liam greeting each other before the K-9 goes off to work with his own partner, Officer Alexander.

When it comes to large events, like festivals, Liam shows you the huge benefits of being a horse and how he comes in more than handy when someone might get "lost in a crowd." Because he's much higher up than the regular walkers, he and his partner have the benefit of being able to see greater distances and find someone who may need help, while also being able to keep everything running smoothly. He even patrols at night!

I have to say, as a reviewer who reads a great many books per year, I never thought it was possible to find the "Best of the Year" children's book this early in 2019. But, after reading this and seeing the amazing pictures of Liam on duty and off, I may have done just that. This is a whole lot of fun to look at and a great deal of fun to share. My granddaughter read it just once and now will not put it down. She even wants Grandma to "find" Liam and put him in my backyard so she can play with him when she visits. Because he's a police officer, I'll have to explain to her that luring Liam to New Mexico will probably get me into trouble.

To sum up, there is no better advice to give to readers everywhere than: Read This. Ellen Feld and photographer John Cebula have done an excellent job delivering the best of Liam. This book will not only make you want you to honor all officers every day, but it may just make you buy plane tickets to Pennsylvania so you can meet Liam face-to-face.

Quill Says: An incredible book that will, no doubt, find its way onto every "Best of 2019" children's book lists.

For more information on What Does A Police Horse Do?, please visit the publisher's website at: www.willowbendpublishing.com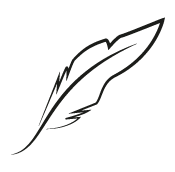 Horse Show! A Donkey-Donk Story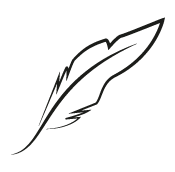 What Does A Police Horse Do?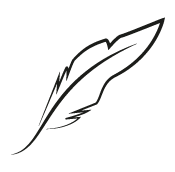 Tip and Tucker: Road Trip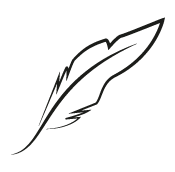 One Red Sock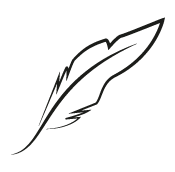 The Boy Who Grew a Forest: The True Story of Jadav Payeng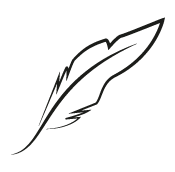 Badger's Perfect Garden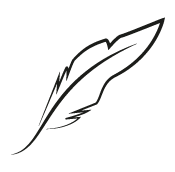 Noodles' and Albie's Mermaid Parade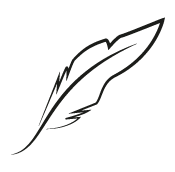 Smeagull the Seagull - A True Story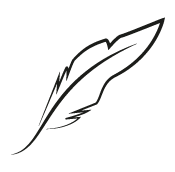 Your Light: A Musical Storybook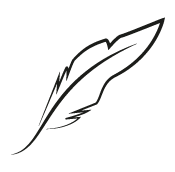 Pansy in Africa: The Mystery of the Missing Lion Cub (Pansy the Poodle Mystery Series)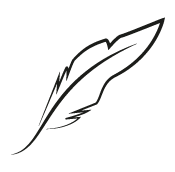 Pansy in Paris: A Mystery at the Museum (Pansy the Poodle Mystery Series)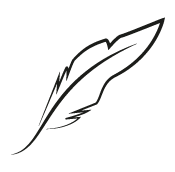 Secret Adventures of the North Pole: Magic in the Frosty Air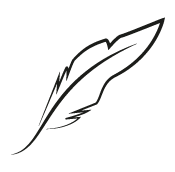 Jack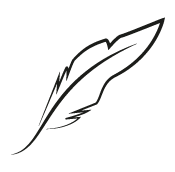 The Tiny Tree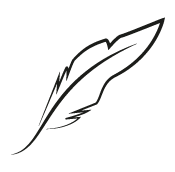 Am I Black or Am I White?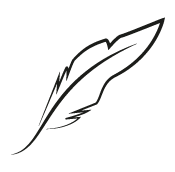 Norman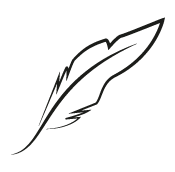 Mother Ghost: Nursery Rhymes for Little Monsters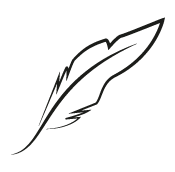 Hannah's Tall Order: An A to Z Sandwich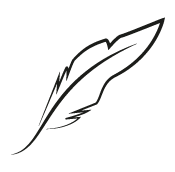 With Love, Grandma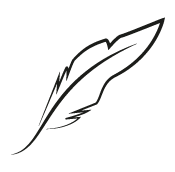 Create Your Own Backyard Wildlife Habitat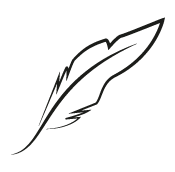 Bully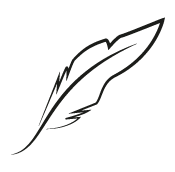 It's a Firefly Night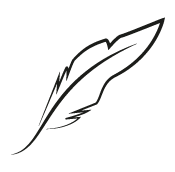 Wild Wild Weasel (World of the Weasel – Book Two)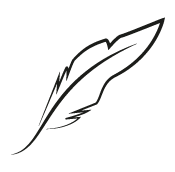 The Adventure of Thomas the Turtle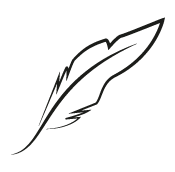 Emilia and Evelyn's Squizit Visit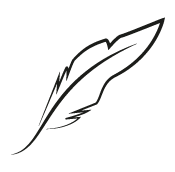 May I Come In?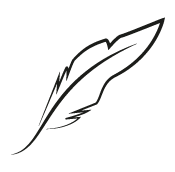 Be A Good Dragon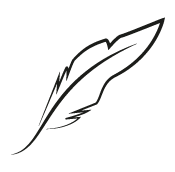 Paisley Rabbit and the Treehouse Contest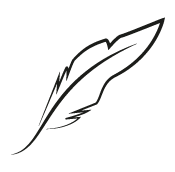 Roland Faissett and The Wizards of Wee Ville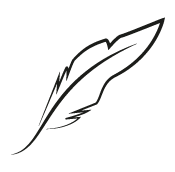 Tabitha Fink and the Patchwork Pirates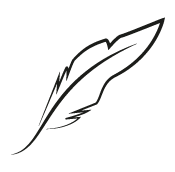 Night Creepers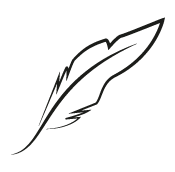 Cao Chong Weighs an Elephant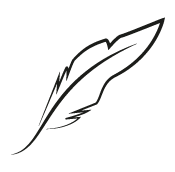 Animal Tails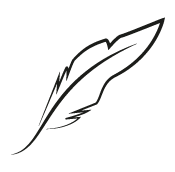 Missile Toe: A Very Confused Christmas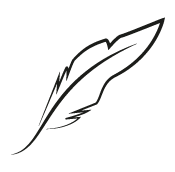 S is for the Stanley Cup: A Hockey Championship Alphabet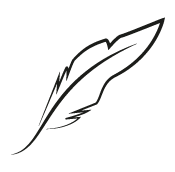 Old MacDonald Had a...Zoo?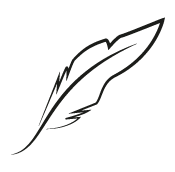 Blue Corn Soup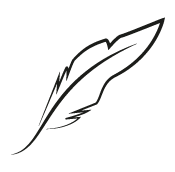 When the Wind Blew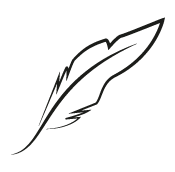 Soaring Soren: When French Bulldogs Fly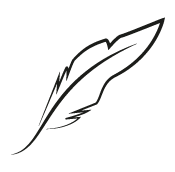 Piece By Piece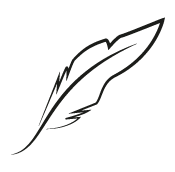 Walter and the Wallet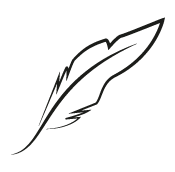 My Little Angel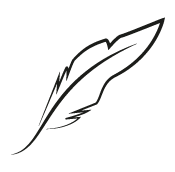 Dustrats! Or, the Adventures of Sir Muffin Muffinsson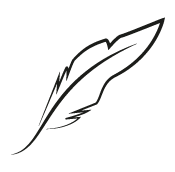 Chester Raccoon and the Almost Perfect Sleepover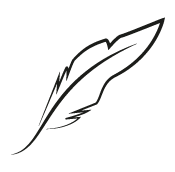 Wacky 1-2-3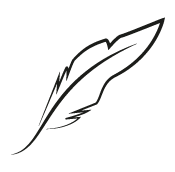 ODDphabet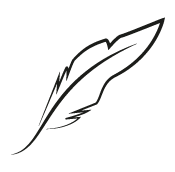 Beautifully Different: Yousuf's Everyday Adventures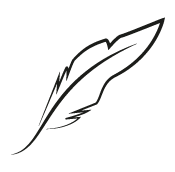 Tabitha Fink: Ninja at Night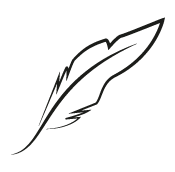 God Always Loves You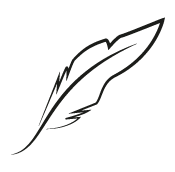 Daddy's Girl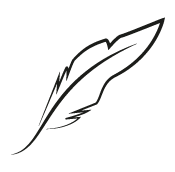 Argyle Fox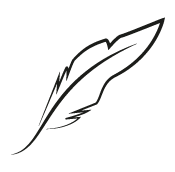 Dream Big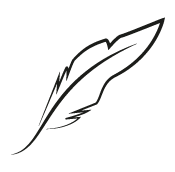 Rufus Finds a Home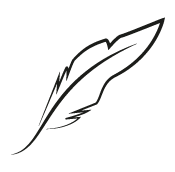 Pepe Builds a Nest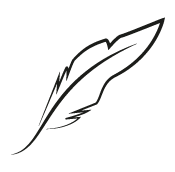 An Invitation to the Sanctuary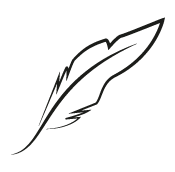 Born to Die in My Place: A Story of Unconditional Love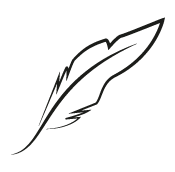 Born to Die in My Place: A Timeless Story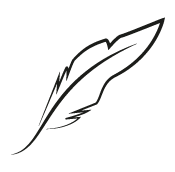 Ellie the Wienerdog: It's Hard to Be Good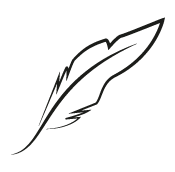 Normal Nina and the Magic Box: (The Laugh & Learn Series)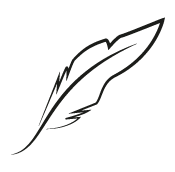 A Hanukkah with Mazel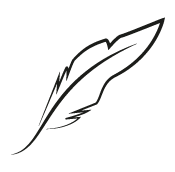 Potatoes at Turtle Rock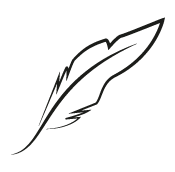 Puppa-na-Wuppana: The Beagle with the Magical Nose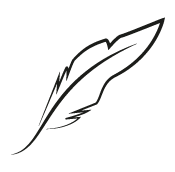 Hanukkah Delight!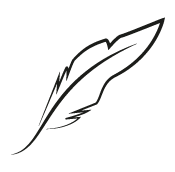 Roscoe Is A RAKster: You Can Be One Too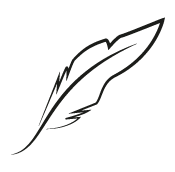 After A While Crocodile: Alexa's Diary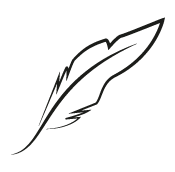 Animal Legs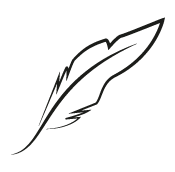 The Moon Inside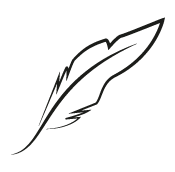 Saving Kate's Flowers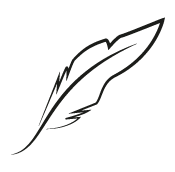 Tuktuk: Tundra Tale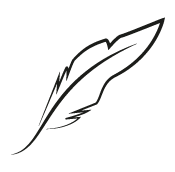 Kangaroo Kisses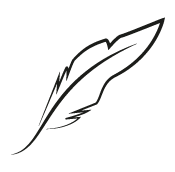 The Horribly Hungry Gingerbread Boy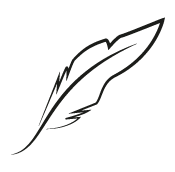 Where Jesus Slept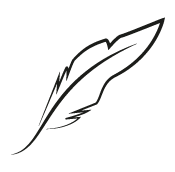 Angels, Angels, Everywhere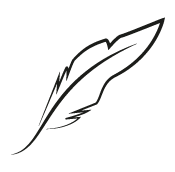 Max and Annabel: The First Patrol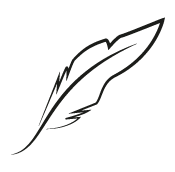 Itchy Pig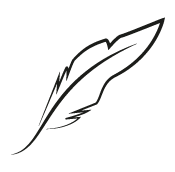 Tabitha Fink On a Mission to Mars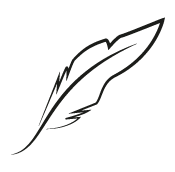 Theodore and Hazel and the Bird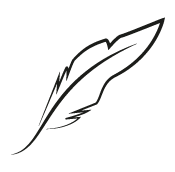 A New Leash on Life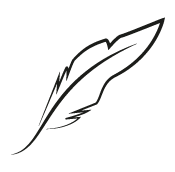 The Golden Rule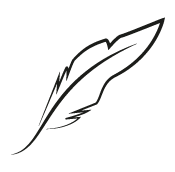 Sally Loves...to Dance!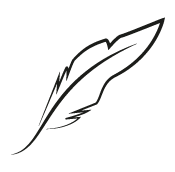 When I Grow Up I Want To Be...a Good Person!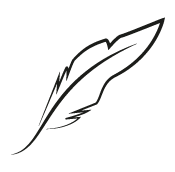 California, the Magic Island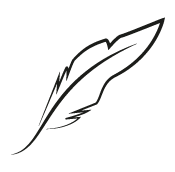 Would a Worm Go On a Walk?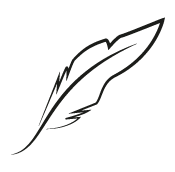 The Year of the Monkey: Tales from the Chinese Zodiac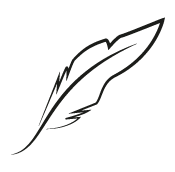 The Not-So-Right Day (Basic Concepts)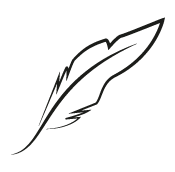 Mr. Goat's Valentine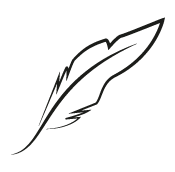 All Things Bright and Beautiful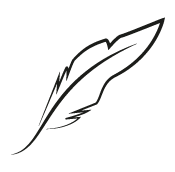 The Berenstain Bears' Easter Blessings Board Book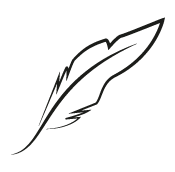 Storm Buddies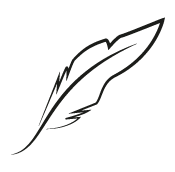 The Nutcracker's Night Before Christmas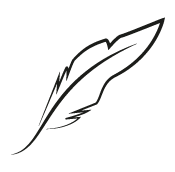 Game Changer: John Mclendon and the Secret Game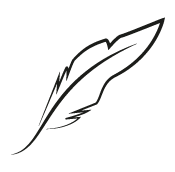 Princess Rosie's Rainbows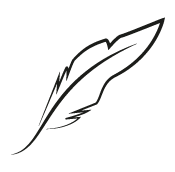 Country Store: It's All About the Journey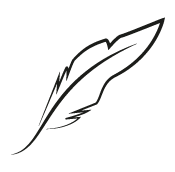 Tabitha Fink: The Cat With One Eye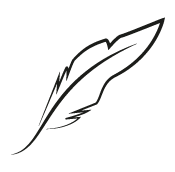 Good Dogs, Great Listeners: The Story of Charlotte, Lily and the Litter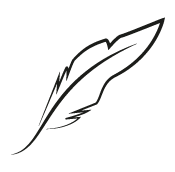 A Caterpillar, a Bee and a VERY Big Tree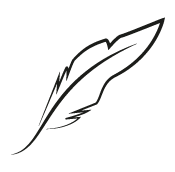 The Book Itch: Freedom, Truth, and Harlem's Greatest Bookstore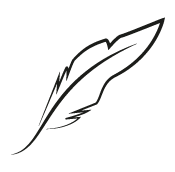 Christmas in America (Ellis the Elephant)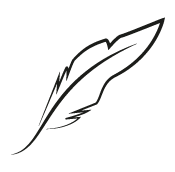 The Tiniest Tumbleweed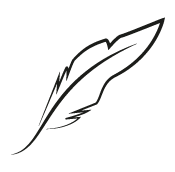 Flossopher and the Brushing Trees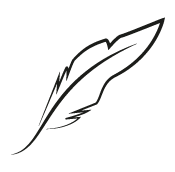 A Simple Idea to Empower Kids: Based on the Power of Love, Choice, and Belief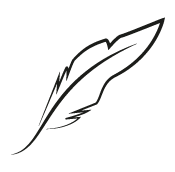 Swan: The Life and Dance of Anna Pavlova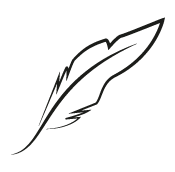 Leo: A Ghost Story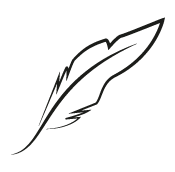 Gollywood, Here I Come!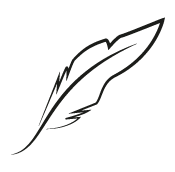 Nickerbacher: The Funniest Dragon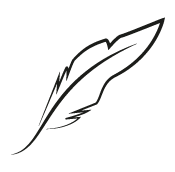 The Ship Captain's Tale: A Counting Adventure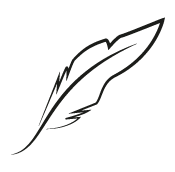 It's a Seashell Day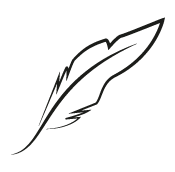 Fabulous Me, Piper Lee And The Peanut Butter Itch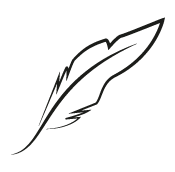 Rupert's Parchment: Story of Magna Carta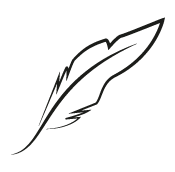 Achoo! Why Pollen Counts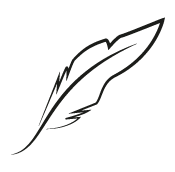 This Land is Your Land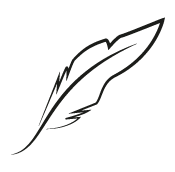 Fibonacci Zoo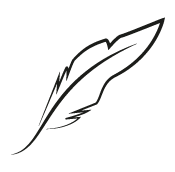 Wandering Woolly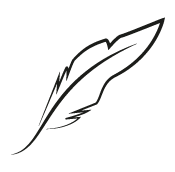 Primate School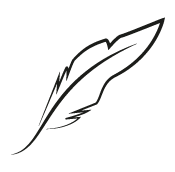 Animal Mouths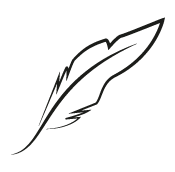 Mice & Spiders & Webs...Oh My!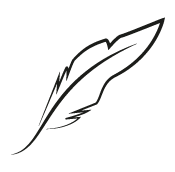 Nap Time Fairies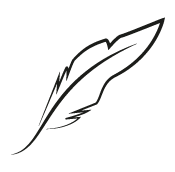 Alef is for Abba / Alef is for Ima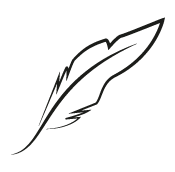 New Month, New Moon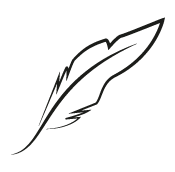 Wild Ideas: Let Nature Inspire Your Thinking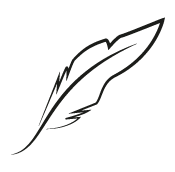 Nonna Tell Me a Story: Lidia's Egg-citing Farm Adventure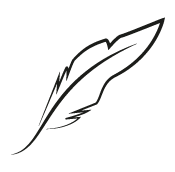 By Trolley Past Thimbledon Bridge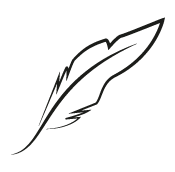 Orangutan Houdini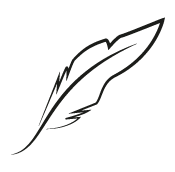 The Little Parrot and the Angel's Tears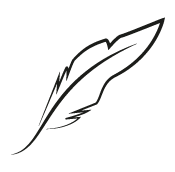 My Kiss Won't Miss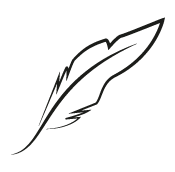 A Penguin Named Patience: A Hurricane Katrina Rescue Story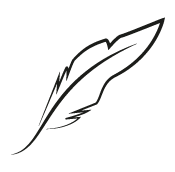 Sadie's Big Steal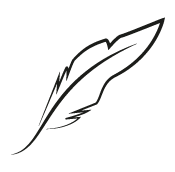 Bubbe's Belated Bat Mitzvah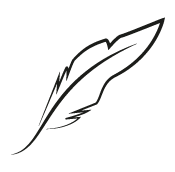 Buttermilk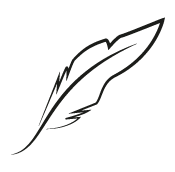 Latke, the Lucky Dog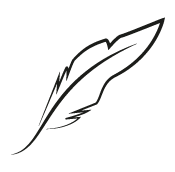 Stork's Landing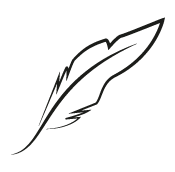 Sammy Spider's First Mitzvah (Kar-Ben Favorites)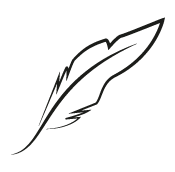 Goldie Takes a Stand: Golda Meir's First Crusade (Kar-Ben Favorites)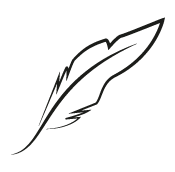 A Love Letter from God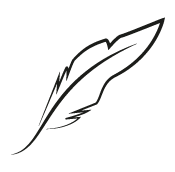 Princess Cupcake Jones Won't Go to School (Princess Cupcake Jones Series)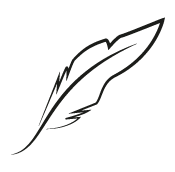 Gator, Gator, Second Grader: Classroom Pet or Not?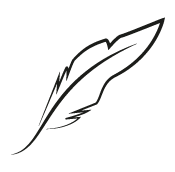 Story Monster and Friends: Creatures to Color from Five Star Land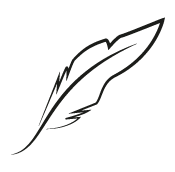 Frank!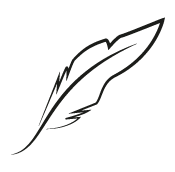 Keeping Fit from A to Z: Mantente en forma de la A a la Z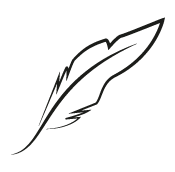 A Cookie for Santa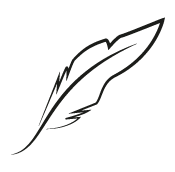 The Best Part of the Day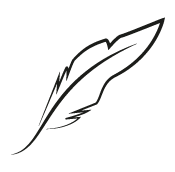 Memoirs of an Elf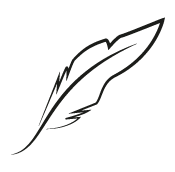 Digger and Daisy Go to the Doctor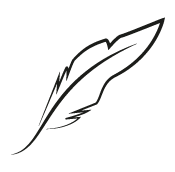 Grandma, Aren't You Glad the World's Finally in Color Today!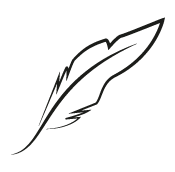 McKay and the Magical Hat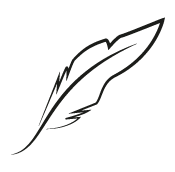 M is for Monster: A Fantastic Creatures Alphabet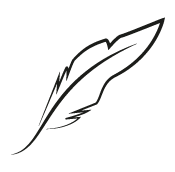 P is for Pirate: A Pirate Alphabet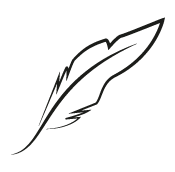 First Day at Zoo School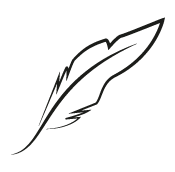 Kay Kay's Alphabet Safari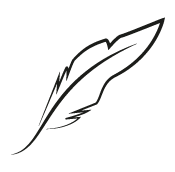 My Fingerpaint Masterpiece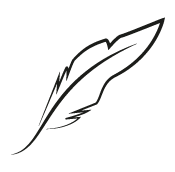 TIME For Kids X-WHY-Z Animals: Little Kids Ask. We Answer.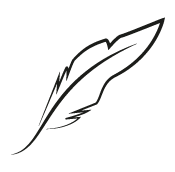 Santa Claus: The Book of Secrets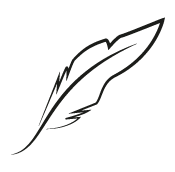 Must-Have Marvin!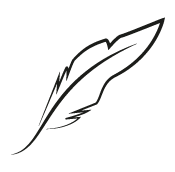 Can't-Wait Willow!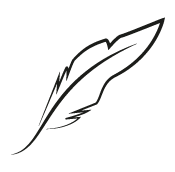 Bing & Nero: Boy + Robot = Fun! (The Adventures of Bing & Nero) (Volume 1)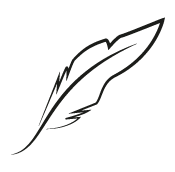 When I Grow Up I Want to Be...in the U.S. Navy: Noah Tours an Aircraft Carrier!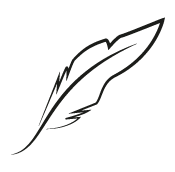 Early Birdy Gets the Worm: A PictureReading Book for Young Children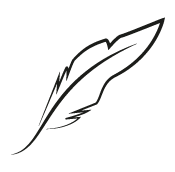 The Artist and the King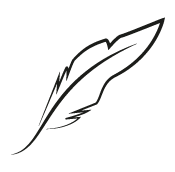 Ferry Tail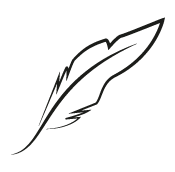 Scarlatti's Cat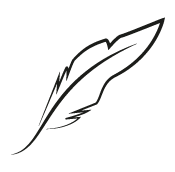 Sadie's Lag Ba'Omer Mystery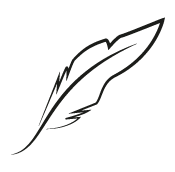 Sea Slime: It's Eeuwy, Gooey and Under the Sea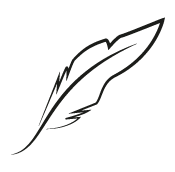 The Shape Family Babies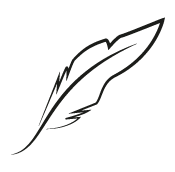 First Fire: A Cherokee Folktale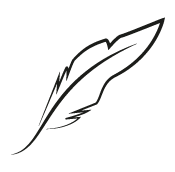 Daisylocks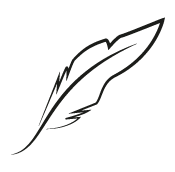 Kali's Story: An Orphaned Polar Bear Rescue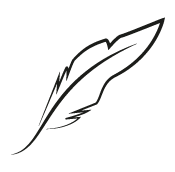 A Cool Summer Tail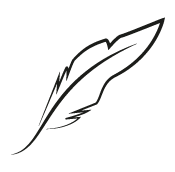 The Beavers' Busy Year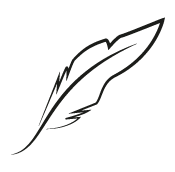 I Love You Just Enough (The Hazel Ridge Farm Stories)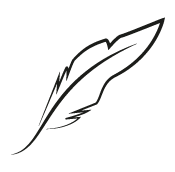 When I Grow Up I Want to Be...a Firefighter! Will's Amazing Day!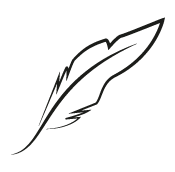 Animal Helpers: Aquariums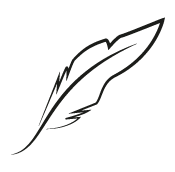 Bear and Bird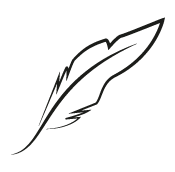 Polar Bears and Penguins: A Compare and Contrast Book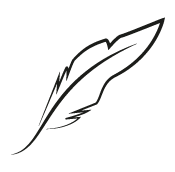 Manner-Man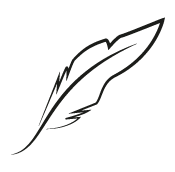 Digger and Daisy Go on a Picnic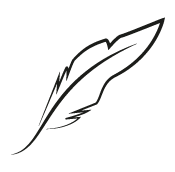 Otter Out of Water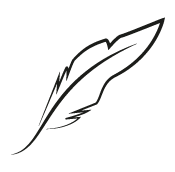 Cinders: A Chicken Cinderella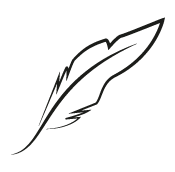 S is for Sea Glass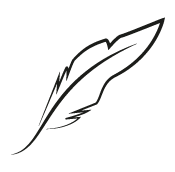 Little Star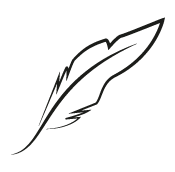 Elmer and Snake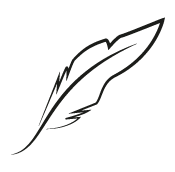 Esther's Hanukkah Disaster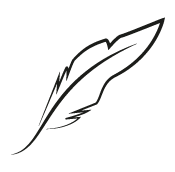 Sadie's Almost Marvelous Menorah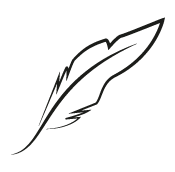 Don't Sneeze at the Wedding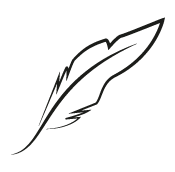 ABC Hanukkah Hunt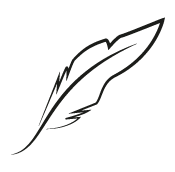 Murphy and the Magical Hat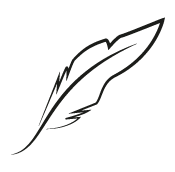 Sports Illustrated Kids: The TOP 10 of Everything in Sports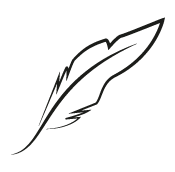 The Christmas Tree Elf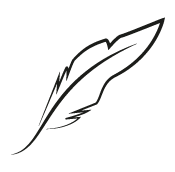 When I Grow Up I Want to Be...in the U.S. Army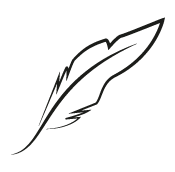 Macaroni and Cheese (Anthology) Vol. 1: Comfort Food for Kids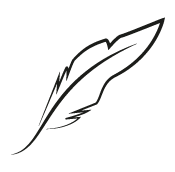 Vampire Baby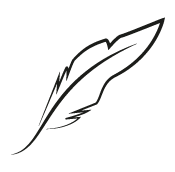 Tuki and Moka: A Tale of Two Tamarins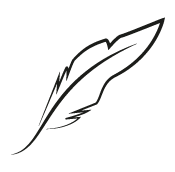 Frog and Friends: Frog Saves the Day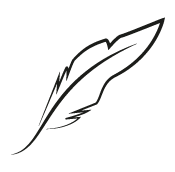 On Linden Square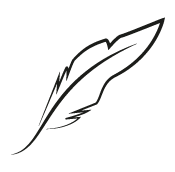 Kitty Cat, Kitty Cat, Are You Going To School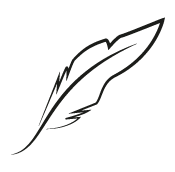 Soccer Hour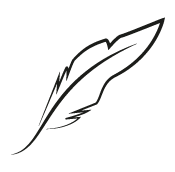 Halloween Hustle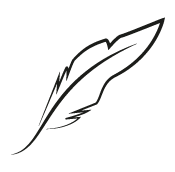 Boris and Stella and the Perfect Gift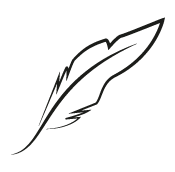 Deck the Walls!: A Wacky Christmas Carol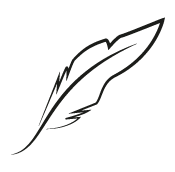 A Butterfly Called Hope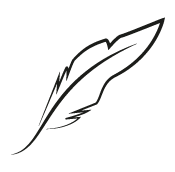 The Fort on Fourth Street: A Story about the Six Simple Machines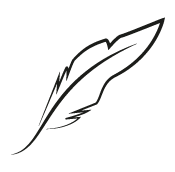 Anybody Home?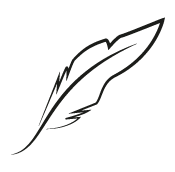 Dino Tracks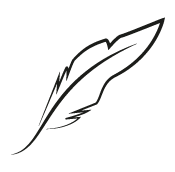 The Legend of the Jersey Devil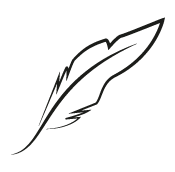 Animal Helpers - Zoos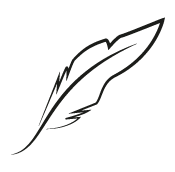 Volcano Rising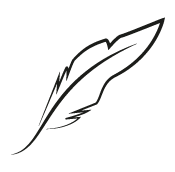 Alphabet Trucks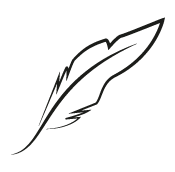 "I'm So Hollywood" (Summer Saltz)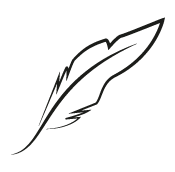 Little Red Writing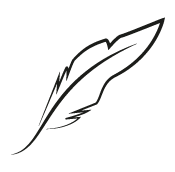 Lifetime: The Amazing Numbers in Animal Lives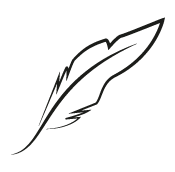 Memoirs of a Goldfish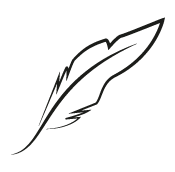 Memoirs of a Hamster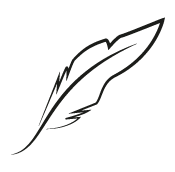 Frosty the Snowman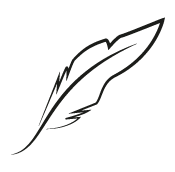 Rhoda's Ocean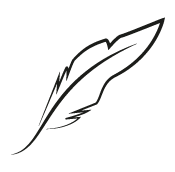 No Ordinary Apple: A Story About Eating Mindfully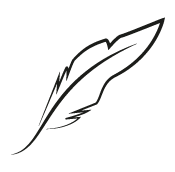 The Adventures of Bella & Harry: Let's Visit Rome!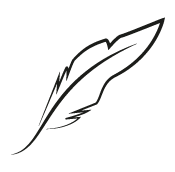 It's a Firefly Night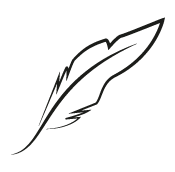 Santa's Sugar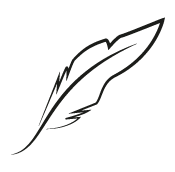 The Long, Long Journey: The Godwit's Amazing Migration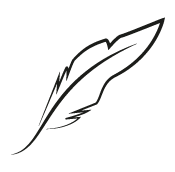 If You Give A Dog A Donut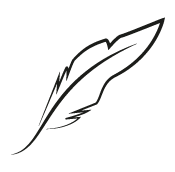 Smemory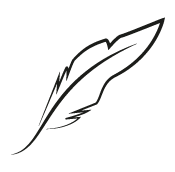 Used Any Numbers Lately?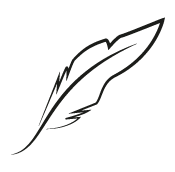 My Crocodile Does Not Bite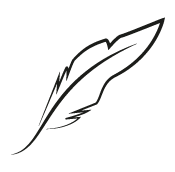 Rainbow Panda and the Firecracker Fiasco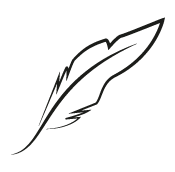 Shark Baby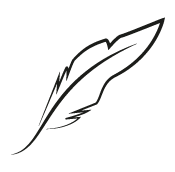 On the Move: Mass Migrations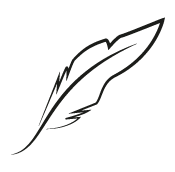 Nature Recycles - How About You?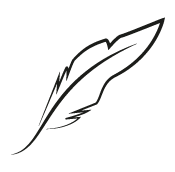 Animal Helpers: Sanctuaries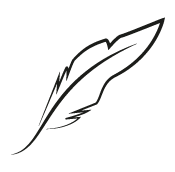 Ferdinand Fox's First Summer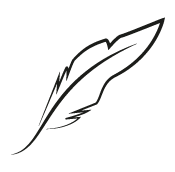 Yes, Let's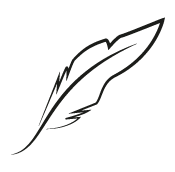 From Wax to Crayon (Start to Finish)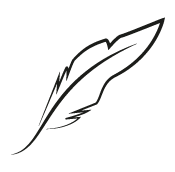 From Sheep to Sweater (Start to Finish, Second Series: Everyday Products)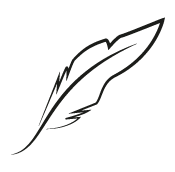 No Baths at Camp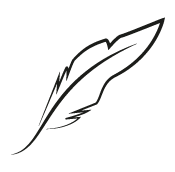 The Cats on Ben Yehuda Street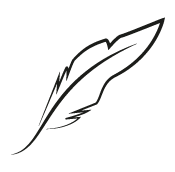 Too Small for My Big Bed: Sleep Tight in Your Own Bed Tonight!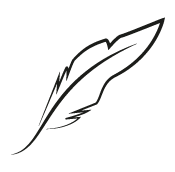 Princesses on the Run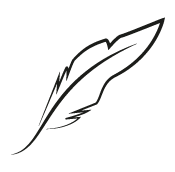 Psalm 23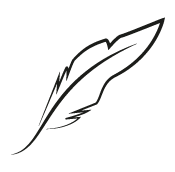 Two Shy Pandas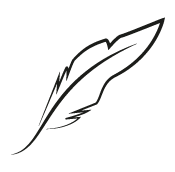 Stones for Grandpa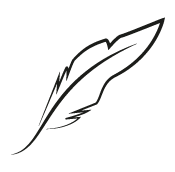 Let's Meet a Dentist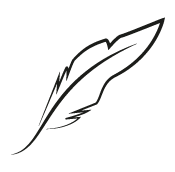 Let's Meet a Firefighter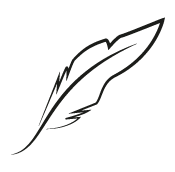 Dino-Football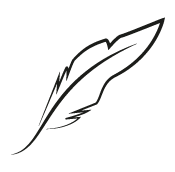 Goodnight iPad: A Parody for the Next Generation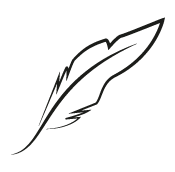 Estaciones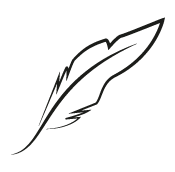 Hibernación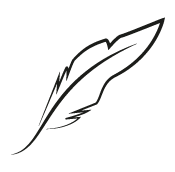 A Warm Winter Tail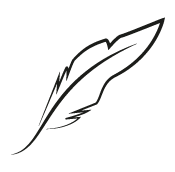 The Tree That Bear Climbed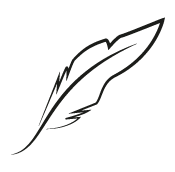 Desert Baths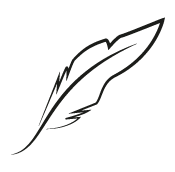 Caleb's Hanukkah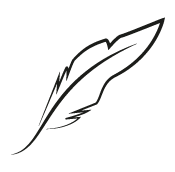 Peace and Quiet (Mr. Badger and Mrs. Fox #4)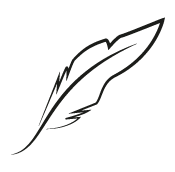 The Day Louis Got Eaten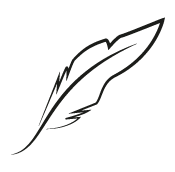 Fly, Chick, Fly!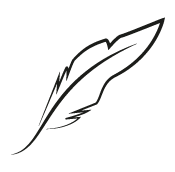 The Royal Treasure Measure: Math Is Fun!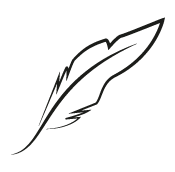 Oopsy, Teacher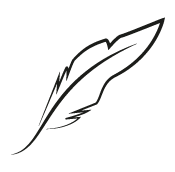 Let's Make a Tally Chart: Food for Ben's Cookout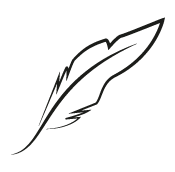 Sammy Spider's New Friend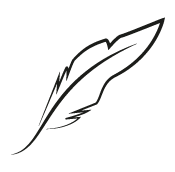 Elmer and the Big Bird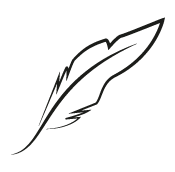 The Vanishing Gourds: A Sukkot Mystery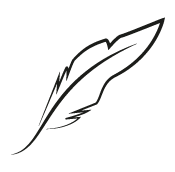 Jeremy's Dreidel: Hanukkah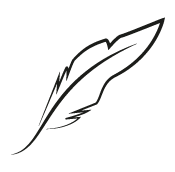 The Count's Hanukkah Countdown: Shalom Sesame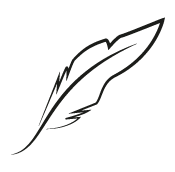 Daniela's Day of the Dead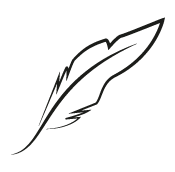 Animal Helpers: Wildlife Rehabilitators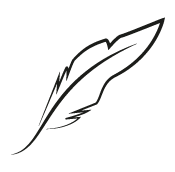 Meet the Morgans: The Stars of the Morgan Horse series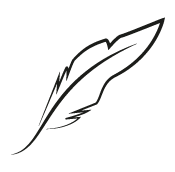 Chester the Brave: The Kissing Hand Series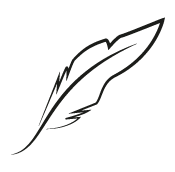 Cat and Crow: An Amazing Friendship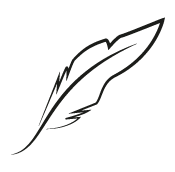 One Little Christmas Tree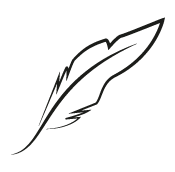 A Woodland Christmas Tale: Lift the Flap for Every Day of Advent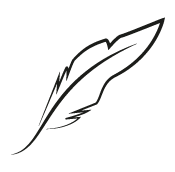 Rudolph the Red-Nosed Reindeer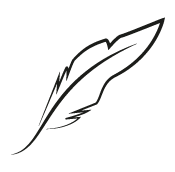 Ella Bella Ballerina and The Nutcracker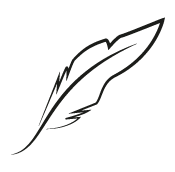 Healthy Foods from A to Z/Comida sana del la A a la Z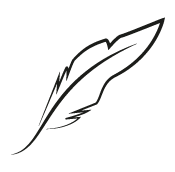 Molly, by Golly!: The Legend of Molly Williams, America's First Female Firefighter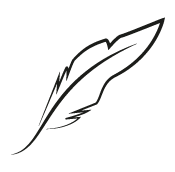 Moo Kitty Finds a Home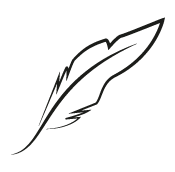 Maccabee Meals: Food and Fun for Hanukkah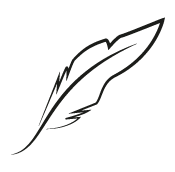 Emanuel and the Hanukkah Rescue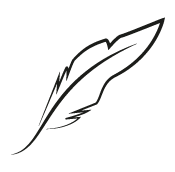 Rashad's Ramadan and Eid Al-Fitr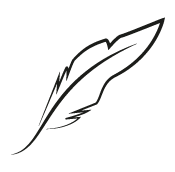 Sarah's Passover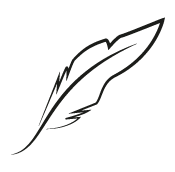 A Secret Keeps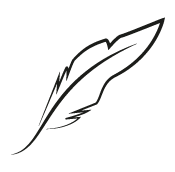 Bud the Spud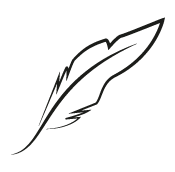 Feet and Puppies, Thieves and Guppies: What Are Irregular Plurals?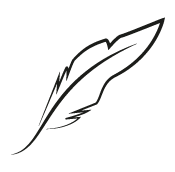 Mr. Badger and Mrs. Fox 3: What a Team!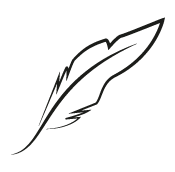 The Wizard Who Saved the World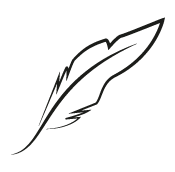 Chelsea's Chinese New Year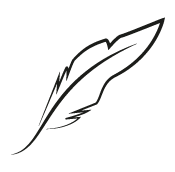 Izzy the Whiz and the Passover McClean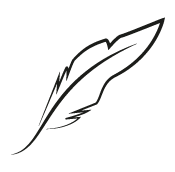 What to Expect When You're Expecting Hatchlings: A Guide for Crocodilian Parents (And Curious Kids)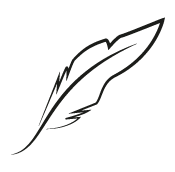 The Great Sheep Shenanigans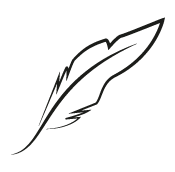 Can You Tell an Ostrich from an Emu?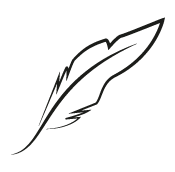 Can You Tell a Horse from a Pony?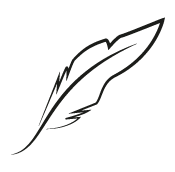 Can You Tell a Cricket from a Grasshopper?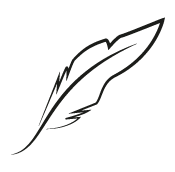 Sadie and the Big Mountain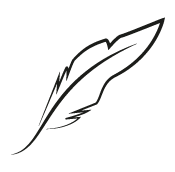 Jodie's Passover Adventure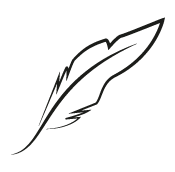 Three Little Beavers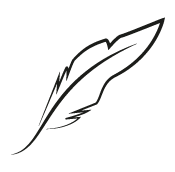 The Great Divide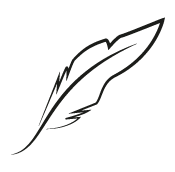 Twice as Good: The story of William Powell and Clearview, the only golf course designed, built, and owned by an African-American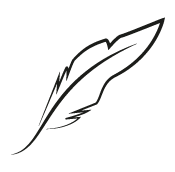 The King Who Wouldn't Sleep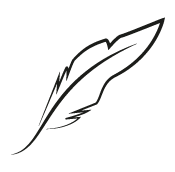 I Want to Win!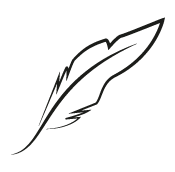 Home in the Cave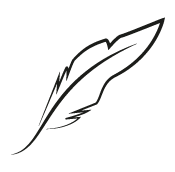 The Penguin Lady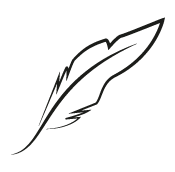 Barnyard Purim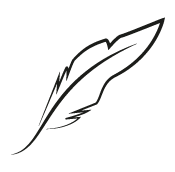 The Apple Tree's Discovery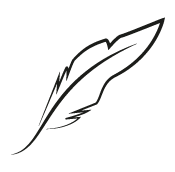 The Donkey That No One Could Ride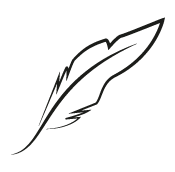 American Quarter Horses Are My Favorite! (My Favorite Horses)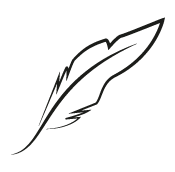 The Kingdom of Mine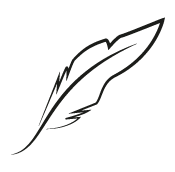 Thumbtacks, Earwax, Lipstick, Dipstick: What Is a Compound Word? (Words Are Categorical)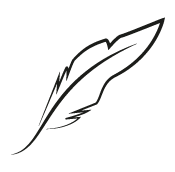 A Fraction's Goal--Parts of a Whole (Math Is Categorical)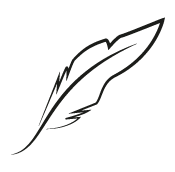 Tricky Journeys 5: Tricky Spider Tales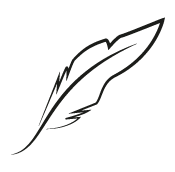 Tricky Journeys 3: Tricky Fox Tales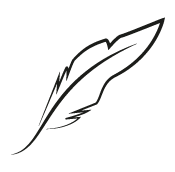 Tricky Journeys 2: Tricky Rabbit Tales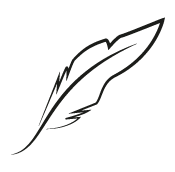 Rainforest Animals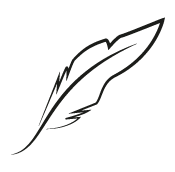 Peep in the Deep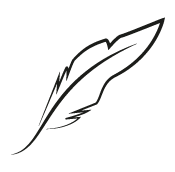 Marcel Marceau: Master of Mime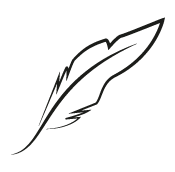 Nathan Blows out the Hanukkah Candles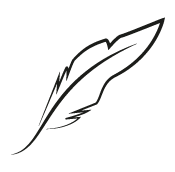 Froggy Boots Go With Everything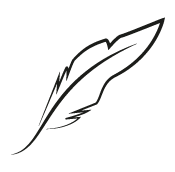 Engineer Ari and the Hanukkah Mishap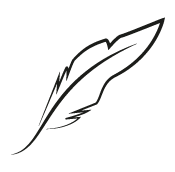 Wild Rose's Weaving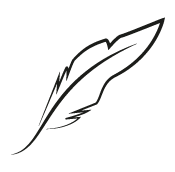 The Christmas Cats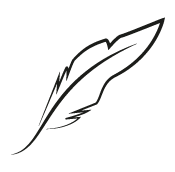 The Twelve Days of Christmas – in Texas, That Is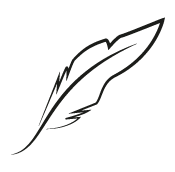 Curious Critters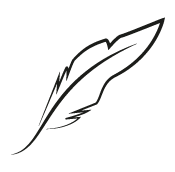 Maxfield Parrish: Painter of Magical Make-Believe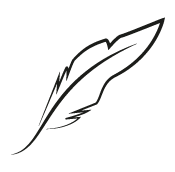 Blue Frog: The Legend of Chocolate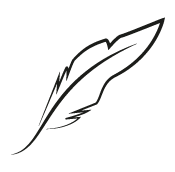 Mosquito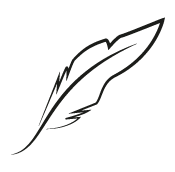 A Bedtime Kiss for Chester Raccoon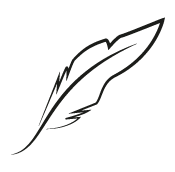 Reluctant Ralph: The Story of the First Flight of a Baby Osprey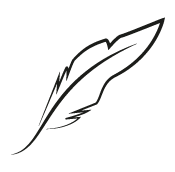 The Cave Monster: The Lima Bear Stories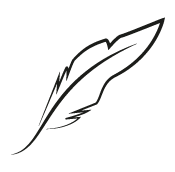 Prairie Storms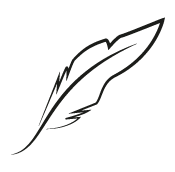 Animalogy: Animal Analogies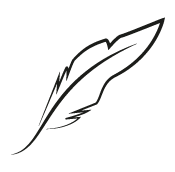 My Dog, My Cat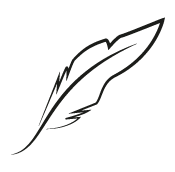 Multiply on the Fly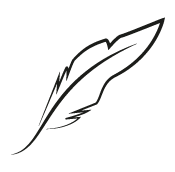 Ten For Me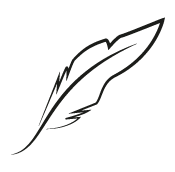 Hey Diddle Diddle: A Food Chain Tale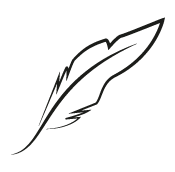 Sardoodledom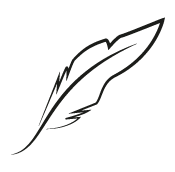 My Bonus Mom: Taking the Step Out of Stepmom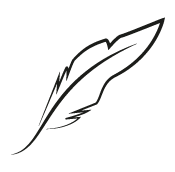 Fish Facts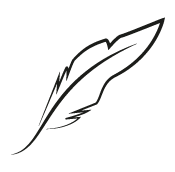 Cheery: The True Adventures of a Chiricahua Leopard Frog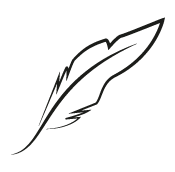 Too Many Pears!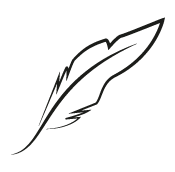 How Back-Back Got His Name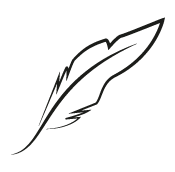 Noah's Swim-a-Thon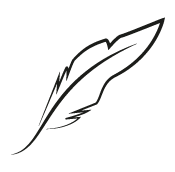 Sea Horse, Run!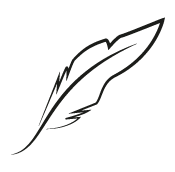 The Lord's Prayer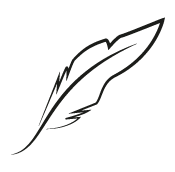 Charlie the Ranch Dog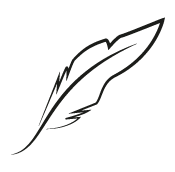 Bluey and Dingo's Outback Adventure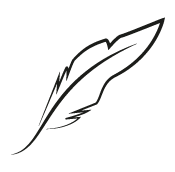 A Land of Big Dreamers: Voices of Courage in America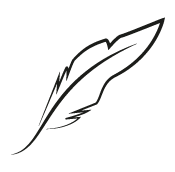 Brother Jerome and the Angels in the Bakery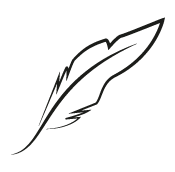 Meet the Planets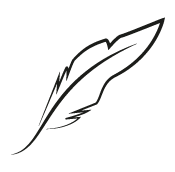 The Glaciers are Melting!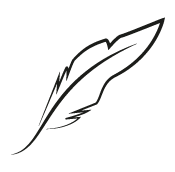 Big Cat, Little Kitty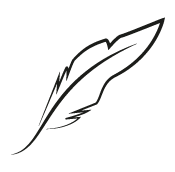 Deep in the Desert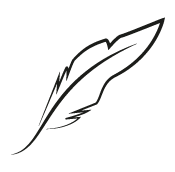 Habitat Spy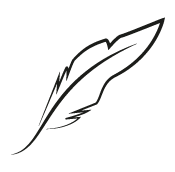 Dream Big Little Pig!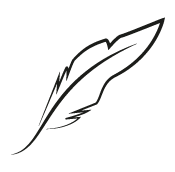 Farm Tractors on the Move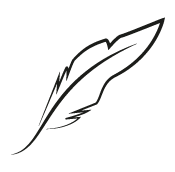 Rambling Squirrel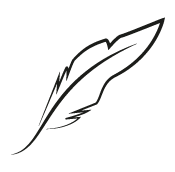 The Megasaurus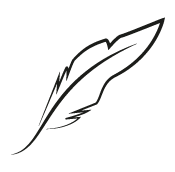 Spiky, Slimy, Smooth: What is Texture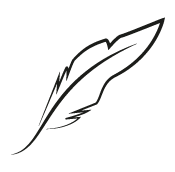 The Energy We See: A Look at Light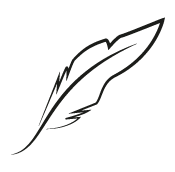 What Does Cow Say?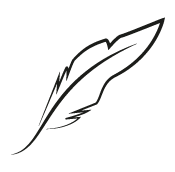 The Energy That Warms Us: A Look at Heat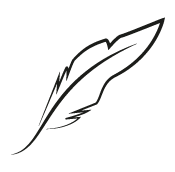 Princess Zaara and the Enchanted Forest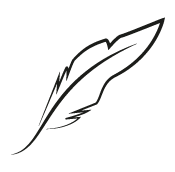 Dino-Basketball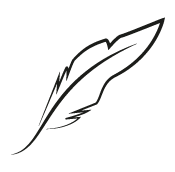 The Rescue Adventure of Stenny Green, Hindenburg Crash Eyewitness (History's Kid Heroes)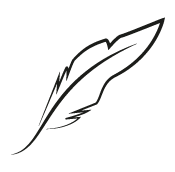 The Night of the Hurricane's Fury (On My Own History)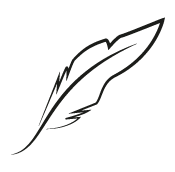 Sarah Emma Edmonds was a Great Pretender: The True Story of a Civil War Spy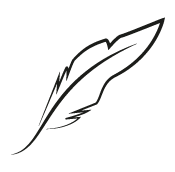 Afikomen Mambo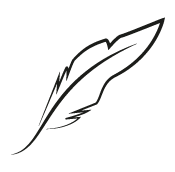 Interrupting Chicken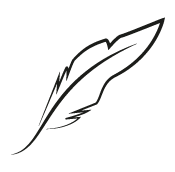 Ambulances on the Move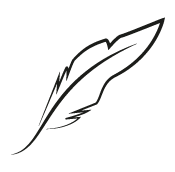 Thank You, God, for Mommy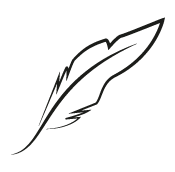 Jumping Jenny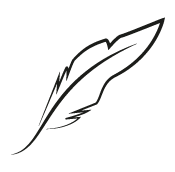 Your Mommy Was Just Like You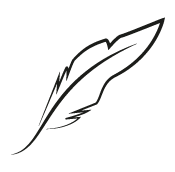 Elmer and the Rainbow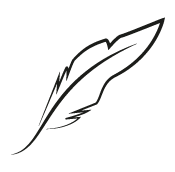 It's Tot Shabbat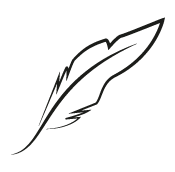 Yuvi's Candy Tree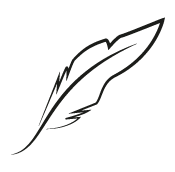 The Littlest Mountain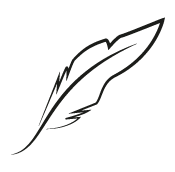 Gracie the Lighthouse Cat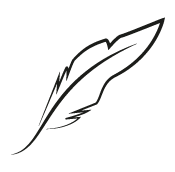 The Sunflower Sword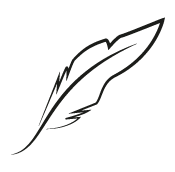 Noah Buddies: The Story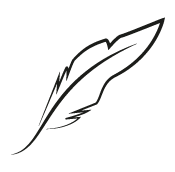 The Selfish Giant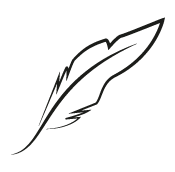 Lipman Pike: America's First Home Run King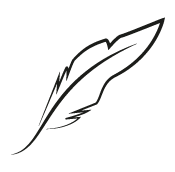 Irish Alphabet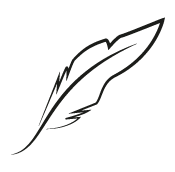 There's a Dragon in the Library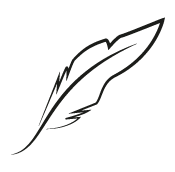 Giveaways: An ABC Book of Loanwords from the Americas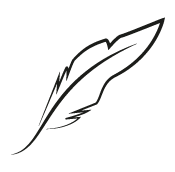 Gray Everywhere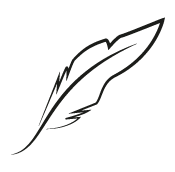 Gift of the Magpie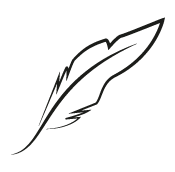 I See the Sun in Nepal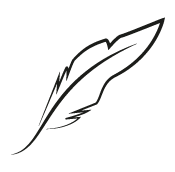 Share with Brother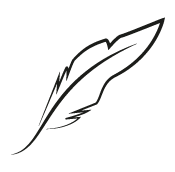 My Half Day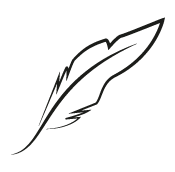 Bodie and The Burnt Orange Sunset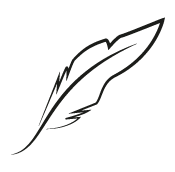 One Hand, Two Hands: Oh, the Ways We Can Help With Our Hands!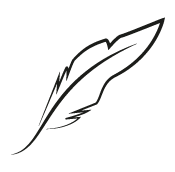 How the Moon Regained Her Shape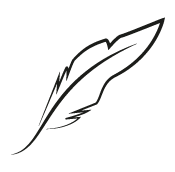 Creative Kitchen Crafts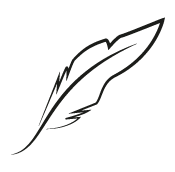 Make Way for Ducklings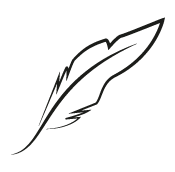 I'm and Won't, They're and Don't: What's a Contraction? (Words are CATegorical)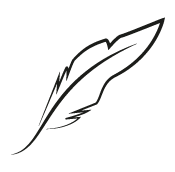 Shih Tzus are the Best! (The Best Dogs Ever)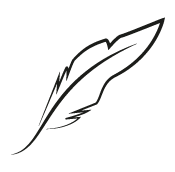 I See The Sun In China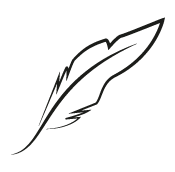 Pugs are the Best! (The Best Dogs Ever)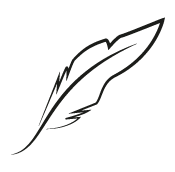 Oils (Just a Bit) to Keep Your Body Fit: What Are Oils? (Words are CATegorical)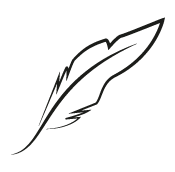 The Night Before Christmas in Africa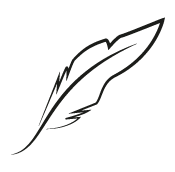 The Kvetch Who Stole Hanukkah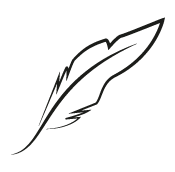 Dinosaur's Night Before Christmas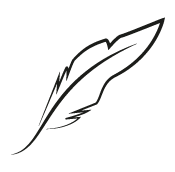 There Was An Old Lady Who Swallowed Some Bugs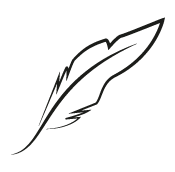 Apples, Cherries, Red Raspberries: What Is in the Fruits Group? (Words are CATegorical)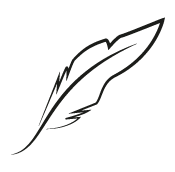 What Can Live in the Mountains?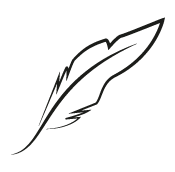 Can't Sleep Without Sheep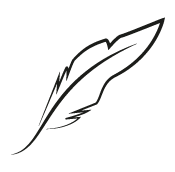 The Gigantic Sweet Potato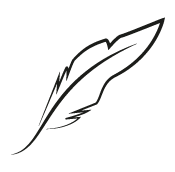 Pomeranians are the Best! (The Best Dogs Ever)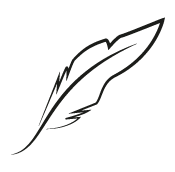 What Can Live in the Ocean?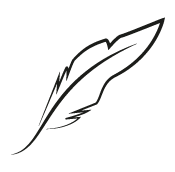 Cocker Spaniels are the Best! (The Best Dogs Ever)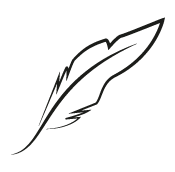 The Ghouls Come Haunting One by One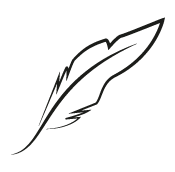 Day and Night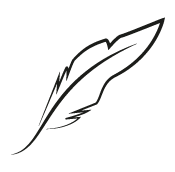 A-B-A-B-A– A Book of Pattern Play (Words are CATegorical)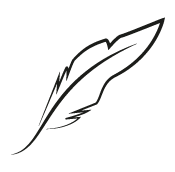 Rottweilers are the Best! (The Best Dogs Ever)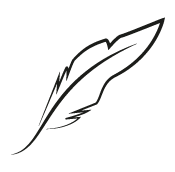 Why Do Moving Objects Slow Down?: A Look at Friction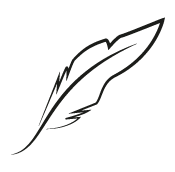 Purple Everywhere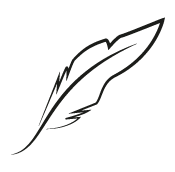 What Can Live in a Lake?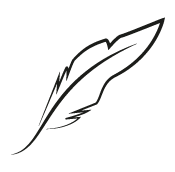 The Lincoln Memorial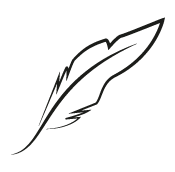 Mount Rushmore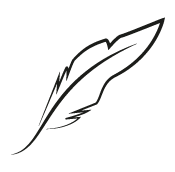 The Statue of Liberty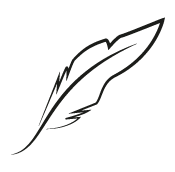 Ruby Valentine Saves the Day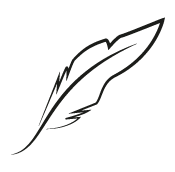 Let's Look at Sloths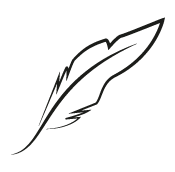 Pink Everywhere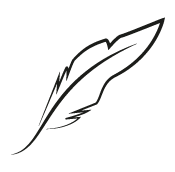 Let's Look at Armadillos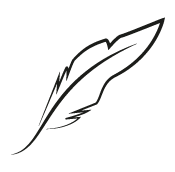 Boston Terriers are the Best (The Best Dogs Ever)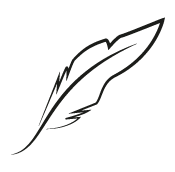 Big Rigs on the Move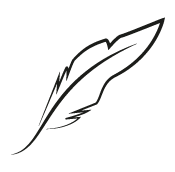 Happy Hanukkah Lights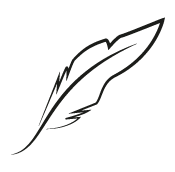 Engineer Ari and the Sukkah Express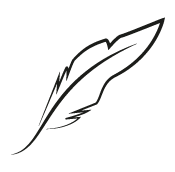 That's Not Funny!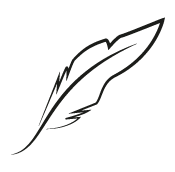 Sneaky Sheep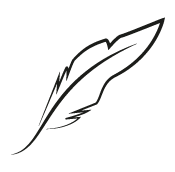 Elmer and the Hippos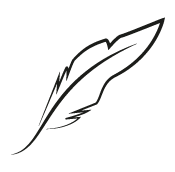 Yogurt and Cheeses and Ice Cream that Pleases: What is in the Milk Group? (Words are CATegorical)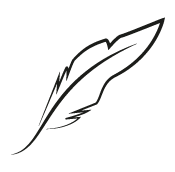 Monster Trucks on the Move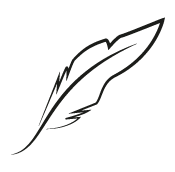 Hibernation (First Step Nonfiction - Discovering Nature's Cycles)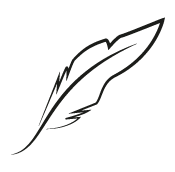 Sammy Spider's First Simchat Torah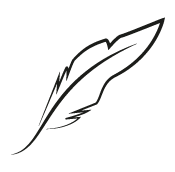 Don't Call Me Names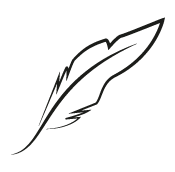 Diogenes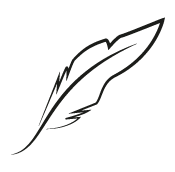 Blackberry Banquet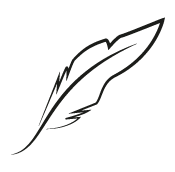 Burro's Tortillas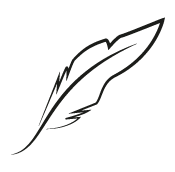 Ubiquitous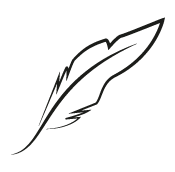 Granny Gomez & Jigsaw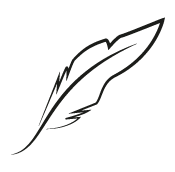 Emma's Poem: The Voice of the Statue of Liberty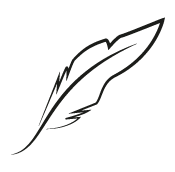 Life of Shouty: Good Habits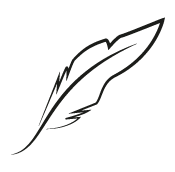 If a Dolphin Were a Fish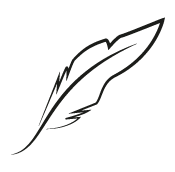 Saturn for My Birthday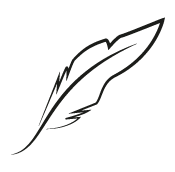 What's the Difference? An Endangered Animal Subtraction Story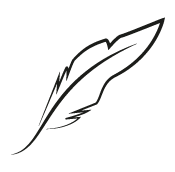 Felina's New Home: A Florida Panther Story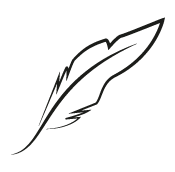 Yellowstone National Park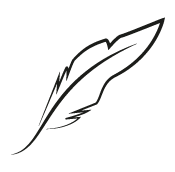 The Donkey of Tarsus: His Tales About the Apostle Paul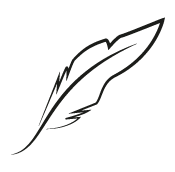 Before We Eat: A Thank You Prayer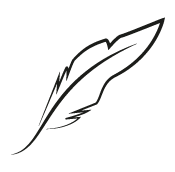 Golden Retrievers Are the Best!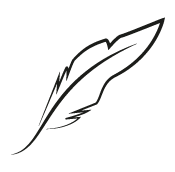 Blue Everywhere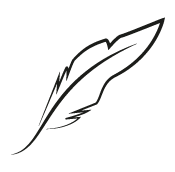 Kate, the Ghost Dog: Coping With the Death of a Pet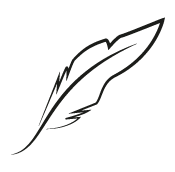 Where Do We Go?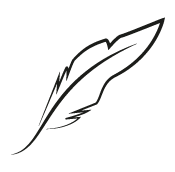 Maybe I'll Sleep in the Bathtub Tonight and Other Funny Bedtime Poems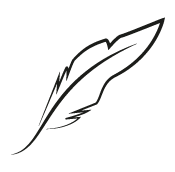 The Grand Canyon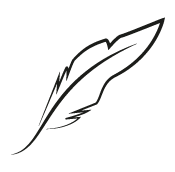 Raindrops: A Shower of Colors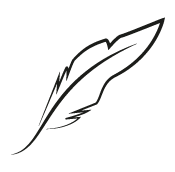 The Fox and the Hen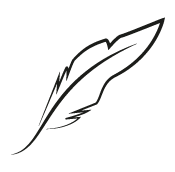 Diamond Jim Dandy and the Sheriff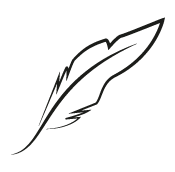 Puss in Boots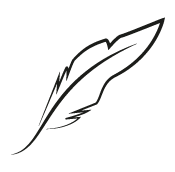 The Donkey's Easter Tale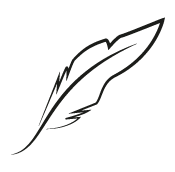 St. Patrick and the Three Blind Mice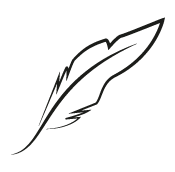 A Moose's World (Caroline Arnold's Animals)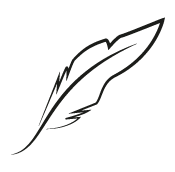 A Bald Eagle's World (Caroline Arnold's Animals)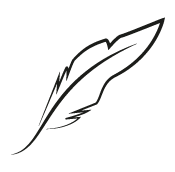 A Polar Bear's World (Caroline Arnold's Animals)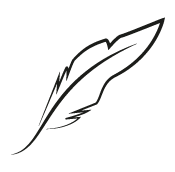 A Walrus' World (Caroline Arnold's Animals)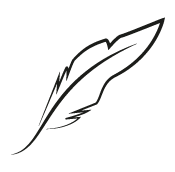 The Princess and the Three Knights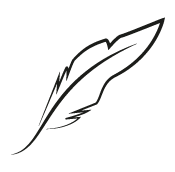 Biscuit's Valentine's Day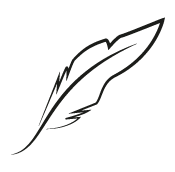 Really Woolly Bedtime Prayers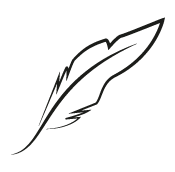 Groundhog Weather School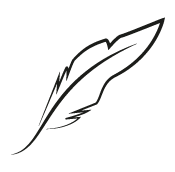 Dewey: There's a Cat in the Library!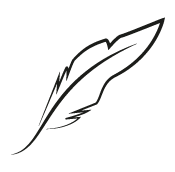 Dinosaur Name Poems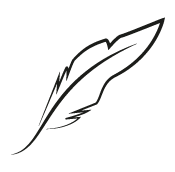 Dino-Soccer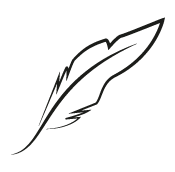 Long Shot: Never Too Small to Dream Big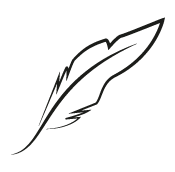 Emily the Chickadee: Emily Waits For Her Family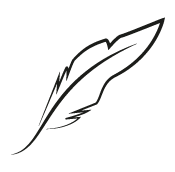 Little Snow Goose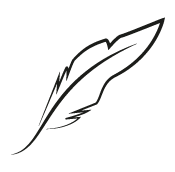 Weezer Changes the World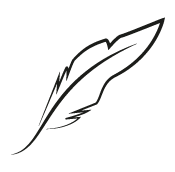 The Curious Garden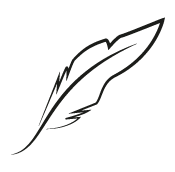 Mule Train Mail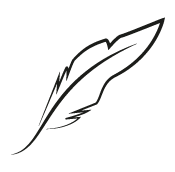 Me With You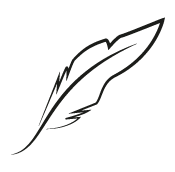 There Was An Old Monster!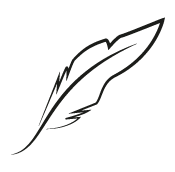 The Frogs and Toads All Sang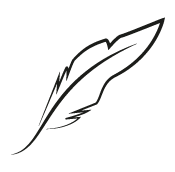 Finding Lincoln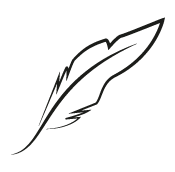 Up, Up, and Away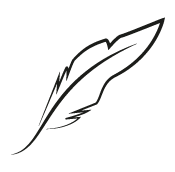 The Terrible Plop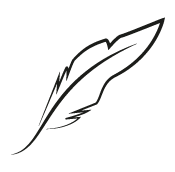 Little Blue Truck Leads the Way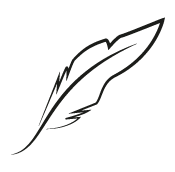 The Great Dog Wash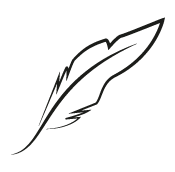 Stinky Little Scroungy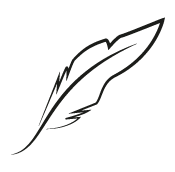 The Three-Legged Kitten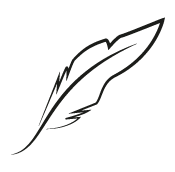 Our Orphaned Owls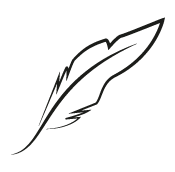 The Miracle of the Little Kitten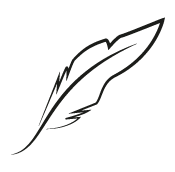 Rattlesnake Rules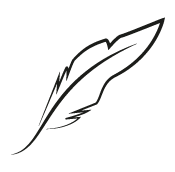 Alfie's Bark Mitzvah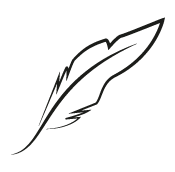 Ten Little Puppies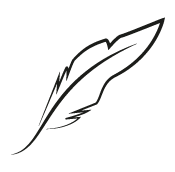 Guess Again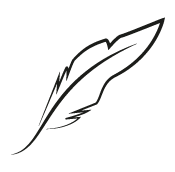 A is for Abraham: A Jewish Family Alphabet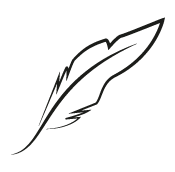 Happy Feet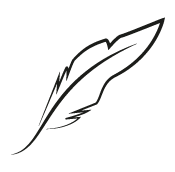 Shadow: The Curious Morgan Horse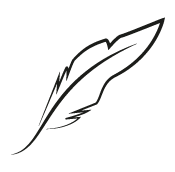 Clara Meets Mr. Twiddles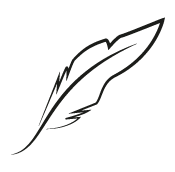 Count Down to Fall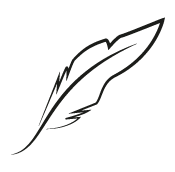 SpongeBob SquarePants Undersea Party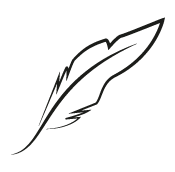 Moose and Magpie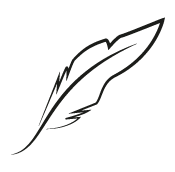 Famous Figures of Ancient Times: Movable Paper Figures to Cut, Color, and Assemble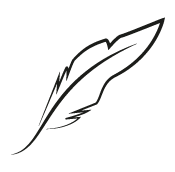 Mother Osprey: Nursery Rhymes for Buoys & Gulls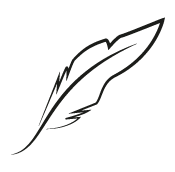 Sidikiba's Kora Lesson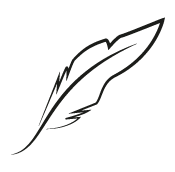 The Adventures of Snip in Oregon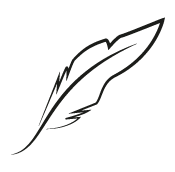 Eagle Eyes: A Child's Guide to Paying Attention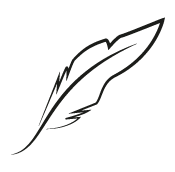 The Don't-Give-Up Kid and Learning Disabilities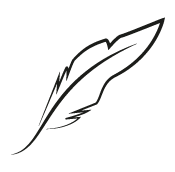 Houdini's Gift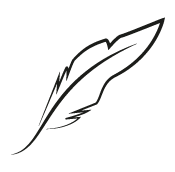 A Different Kind of Hero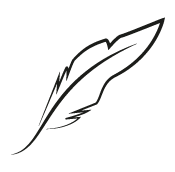 The Adventures of Snip in Oregon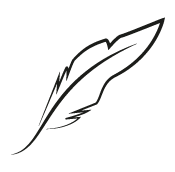 The Little Pot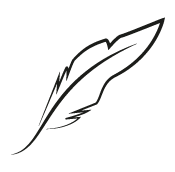 When The Cows Got Loose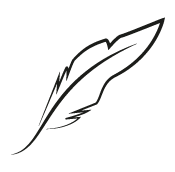 Marsupila Sue Presents The Runaway Pancake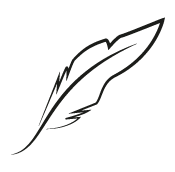 A Very Special Snowflake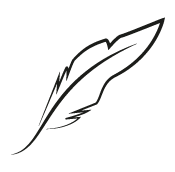 Sergio Makes A Splash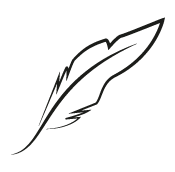 Baj And the Word Launcher: Space Age Asperger Adventures in Communication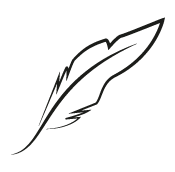 Click, Clack, Moo Cows that Type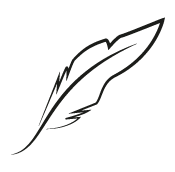 This Is The Feast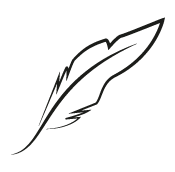 Gallop!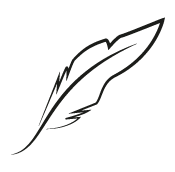 Puma Goes to The Cliff Walk