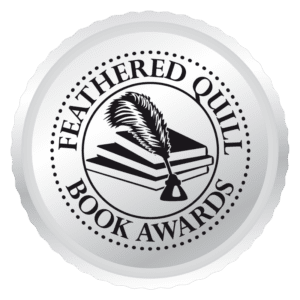 Today, Feathered Quill reviewer Diane Lunsford is talking with S. Marriott Cook, author of A Home for Abigail: Everyone Needs a Forever Home
FQ: I enjoyed the tremendous kindness you portrayed when telling Abigail's story. What is your worst experience with a person who has that preconceived notion of how vicious pit bulls are?
COOK: Once when I took Abby to a mall, two policemen stopped me, telling me I could not walk Abby there. I asked Abby to "sit," then asked them to pet her. She was so sweet and calm; they let us continue walking. Many people and children loved petting her when we went places.
FQ: Your illustrations are beautiful. Which came to you more naturally during the process of developing A Home for Abigail, the writing or the illustrations?
COOK: Oh my, the illustrations, without a doubt. I love to paint, as you can see there are over sixty illustrations in the book. Writing the story proved trickier making sure all the events were true. Abby was dumped the day she had puppies, I was taking her to be boarded and decided to take her home, Mr. Buns thumped and Coco came in the see her. Abby fed the ducks with us every day. Newsie did follow us home after we got Abby and all the rest of Abby's adventures in the book are true. Well, she and the cats didn't wait up for Santa.
FQ: I'm assuming you had many pets growing up. Please share a fond memory of one of them.
COOK: I recall teaching Frieda, our dog, to climb the steps to my slide-down, where she spent many hours watching what was going on in the neighborhood.
FQ: You say this is based on a true story. Did you ever find the person who abandoned Abigail and if not, how would you handle the encounter if you ever did?
COOK: Since Abby was most likely dumped, we never found anyone claiming her. We really looked, as you can tell from the book, we really didn't think we wanted her at all. If someone had lost a dog and claimed her, we would have gladly returned her.
FQ: I love the interaction between Abigail and the cats. In our family, we have a dog and two cats. The two cats are polar opposites and our dog always seems to migrate to the cat who could care less about him. Do you suppose they have a mission to be loved no matter what and why do you suppose this is?
COOK: I agree, dogs like to be accepted by all. I think it's because they are pack animals. Although, unlike your dog, Abby pretty much left Coco alone...she was a toot. Abby was great with Chloe and Gus, and of course, Mr. Buns was her best friend!
FQ: With the thousands upon thousands of animals abused, abandoned and simply mistreated, do you ever find it is too difficult to continue with the cause? What gets you over that moment?
COOK: You just have to remember you can't change the whole world, but you can change the whole world for the pet that you adopt.
FQ: It was a pleasure to read A Home for Abigail. Is there another project in the works and if so, would you care to share?
COOK: Yes, I have finished the manuscripts for two other books. I am working on the illustrations now.
Read the review for A Home for Abigail: Everyone Needs a Forever Home at: Feathered Quill Book Reviews.
For more information on A Home for Abigail: Everyone Needs a Forever Home please visit the book's website at: www.ahomeforabigail.com