Today, Feathered Quill reviewer Barbara Bamberger Scott is talking with Julie M McDonald Zander, author of Washington Territory's Grand Lady: The Story of Matilda (Glover) Koontz Jackson.
FQ: Readers with ambition to write historical text will want to know: how many hours/days/months/years went into the creation of this powerful book?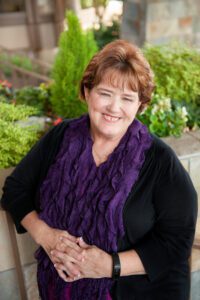 ZANDER: I pursued the research on this book during lulls between my personal history projects, so altogether it took five years from start to finish. When I shared the first chapter with a writing critique group, members suggested I add dialogue, but putting words into the mouth of someone who died in 1901 didn't seem right for a nonfiction book. So I decided to focus on a fiction version of Matilda's story, yet I kept sticking to the facts because her story had never been told. I finally returned to the nonfiction book and finished it. I'm working on a fictional version of her journey now.
FQ: Do you have suggestions for anyone undertaking the construction of such a fact-filled narrative?
ZANDER: I suggest starting the research with Ancestry.com and Google, then contacting the local historical society or the state library to see what primary and secondary resources are available in their archives. The state archives held letters and diaries; the local museum had a write-up from a granddaughter. Much of my information was reported in newspaper articles published during Matilda's life and after her death. I found many of those articles via newspaperarchive.com and newspapers.com.
FQ: You seem to have a strong imagination for the way that Matilda faced her days and daily chores, whether in childhood, on the wagon train or in the Oregon settlement. Does this come to you from personal experience, such as life in the general region or memories of your own forebears?
ZANDER: I'm an avid reader of both historical and contemporary fiction. I also read a lot of nonfiction books about life on the Oregon Trail, including books written for children. A visit to the End of the Oregon Trail Museum in Oregon City displayed what life on the trail looked like. I also live only five or so miles from the Jackson House Historic Site, which is the cabin Matilda's sons helped John Jackson build that later became Washington Territory's first courthouse. I toured the inside of the tiny cabin several times and took photographs. Matilda's granddaughters also shared stories about her daily life, which contributed to portraying her in the book.
FQ: Is your book part of a larger effort to draw attention to strong female pioneers (since generally attention is set on the male contingent)?
ZANDER: Female pioneers are often overlooked in recounting the history of the region. Matilda Koontz Jackson was known throughout the territory—and even in the nation's capital of Washington City—for her hospitality, but most of the books and articles focused on her husband, John R. Jackson, who served as the first sheriff and clerk. Matilda's story struck me because, as a wife and mother, I couldn't imagine the terror she must have felt watching her husband drown, leaving her a widow with four little ones heading west into an untamed land. What would she do? How would she survive? Those questions plagued me, so I decided to find the answers.
FQ: Is it part of a larger effort to forge an official path to recognition of your outstanding heroine?
ZANDER: When we launched the book lived Oct. 26, 2019, at the historic cabin where Matilda had lived, the Lewis County commissioners declared it "Matilda Jackson Legacy Day." Matilda's role in the history of Washington Territory was significant, but she was a humble woman who never sought recognition or accolades. I hope this book stands as a testament to her strength, faith, and courage in the face of adversity.
FQ: Could you envision a feature length documentary further illuminating the life and times of Matilda Jackson?
ZANDER: It would be wonderful if a documentary shared Matilda's story. The Washington State Parks and Recreation Department planned a short piece on Matilda and John Jackson and the courthouse, which the department maintains.
FQ: Has your historical writing been influenced by any other author in particular?
ZANDER: I've always enjoyed history, and as a nonfiction newspaper columnist, I've had opportunities to highlight local history and the people who lived it. However, fiction authors such as Francine Rivers and Melanie Dobson have influenced my writing most by teaching me how to bring the stories to life.
FQ: Are you moving on to a new subject for your creative research and next work – if so, can you tell us what it may be?
ZANDER: In addition to my personal history projects, I'm working on two fiction books. The first is the fictional story of Matilda Jackson's journey across the Oregon Trail.
The second is a time-slip novel about the November 11, 1919, Armistice Day Tragedy in Centralia, Washington. During the first Armistice Day parade, four World War I veterans were shot and killed outside the Industrial Workers of the World Hall on Tower Avenue. More than a dozen men were arrested afterward, and that night, the lights in the city flickered off and a vigilante mob broke into the jail and yanked out one of the men. The mob dragged him to a local bridge and lynched him.