ELLA: A Biography of the Legendary Ella Fitzgerald
By: Geoffrey Mark
Publisher: Ultimate Symbol
Publication Date: March 2018
ISBN: 978-0-9769513-5-3
Review by: Barbara Bamberger Scott
Entertainment writer Geoffrey Mark has constructed the thoroughly engrossing story of Ella Jane Fitzgerald, who rose from poverty to become one of the iconic singers of the 20th, or any, century.

As depicted by Mark, Fitzgerald was a product of a common law marriage and abused by a stepfather as a teen; she hung out on the streets of a multi-ethnic neighborhood on weeknights and sang in church on Sundays. She loved to dance, convinced that hoofing was her destiny. At 16 she entered a music contest, planning to dance, panicked when her name was called and sang a song instead, resulting in an encore and first prize -- $25. Through connections from that first performance, she met swing bandleader Chick Webb and began to tour with him. Three years later, Fitzgerald was voted Number 1 Female Vocalist in readers' polls from Downbeat and Melody Maker, beating out Billie Holiday Bailey (Mark notes that her male counterpart in the polls was Bing Crosby).

Fitzgerald matured along with the recording industry and later the golden age of television, providing fast-moving vehicles for her remarkable career, recounted by Mark in a year-by-year format. In 1945, she made recording history with a wordless single utilizing one of her signature talents -- scat singing. With scat, she turned a gimmick into a jazz tradition that no one could match. By the 1950s she was a regular on the TV variety show lineup, recording with the jazz greats -- Count Basie, Duke Ellington, Louis Armstrong -- and pop stars like Bing Crosby, Tennessee Ernie Ford, Pat Boone and the Ink Spots, helping to create songs made just for her. She sang the hits of every era she lived through; her original phrasing and inimitable tone made her equally comfortable with "I Loves You Porgy," "Mack the Knife," and "The Old Rugged Cross."

There's hardly a page of Mark's behind-the-scenes bio that does not record some innovation, award or distinction garnered by The First Lady of Song. Yet she was rather shy, admired for her dignified bearing as well as her vocal gifts. She ascended to worldwide acclaim as a black woman in an industry dominated by white men. With the help and push of manager and close friend Norman Grantz, she stayed in the limelight well into her twilight.

The book, which the author freely acknowledges is an unauthorized biography, focuses primarily on Fitzgerald's public life, but with many personal glimpses. She was married and divorced twice, and with her second husband adopted a son whose life Mark characterizes as rather lonely since his mother was so often away. She gave generously to charities, was a civil rights activist, and in her last few years enjoyed staying at home, regaling famous and family visitors with tales of her past -- despite failing sight, hearing and serious health complications.

Mark felt drawn to this project after seeing Fitzgerald perform and learning that there was very little in print about her. He writes in a conversational style that suits his subject, dispelling rumors about Fitzgerald and noting her thousands of professional accomplishments. In producing his comprehensive chronicle, he received invaluable input from a number of key players in the saga: Val Valentin, Joe Pass, Dinah Shore. This large photo-rich offering celebrates Fitzgerald's centennial, with a Deluxe Edition available that includes a 2-CD set of Ella's recordings.

Quill says: Ella Fitzgerald fans and those just discovering her musical talents will find this book a treasure - lengthy bio, discography and hundreds of amazing anecdotes about the Queen of Jazz.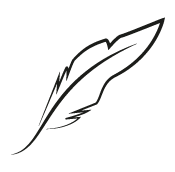 New York City Bum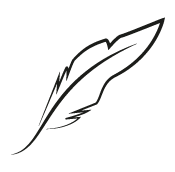 Stained Glass Windows: Memoirs of a Cheater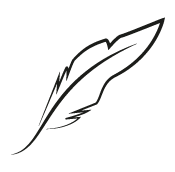 Ella: A Biography of the Legendary Ella Fitzgerald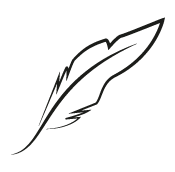 People I've Known and Been: Little by Little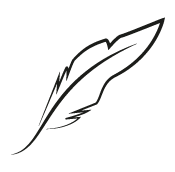 Park Street Angels: A Chronicle of Hope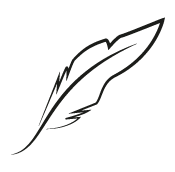 A Beautiful Here: Emerging From The Overwhelming Darkness Of My Son's Suicide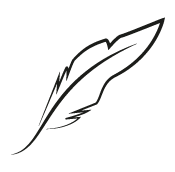 The Road to Transition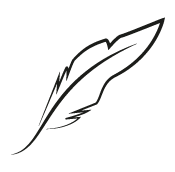 The Sparrow's Spirit: A Champion Wrestler's Lifetime Reflections on Prayer and Perseverance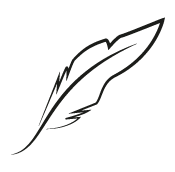 Settle for More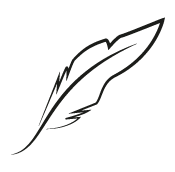 Wild Savannah: The Adventures of Two Safari Guides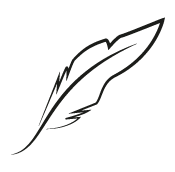 Tails of the Prairie: My Life as a Small-Town Veterinarian in Wyoming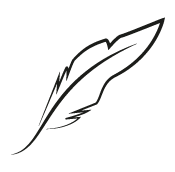 Perfect in Memory: A Son's Tribute to His Mother (Fanfare for a Hometown)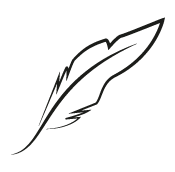 Yes Sir, Yes Sir, 3 Bags Full! (Volume 2)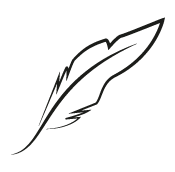 Yes Sir, Yes Sir, 3 Bags Full! (Volume 1)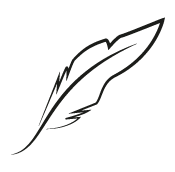 Abandoned in Search of Rainbows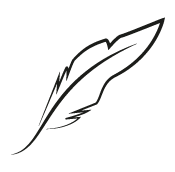 Crowning Glory: An Experiment in Self-Discovery Through Disguise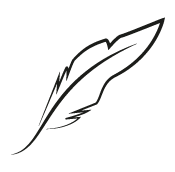 The Cost: My Life on a Terrorist Hit List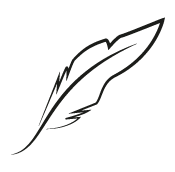 Good Morning Diego Garcia: A Journey of Discovery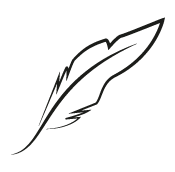 Sam Maloof: 36 Views of a Master Woodworker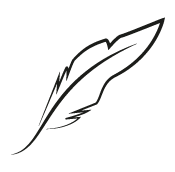 Flatlander and the Rise and Fall of Mike & the Ravens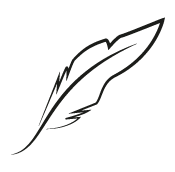 Finding Fontainebleau: An American Boy in France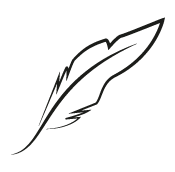 S: Memoir of an Iconic Gentleman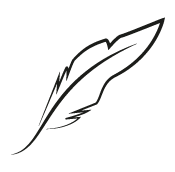 The Key, the Turtle, and the Bottle of Schnapps: In Honor of My Parents and Grandparents Who Survived the Holocaust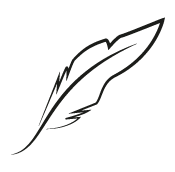 The Facts of My Life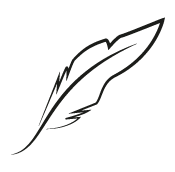 Managing Bubbie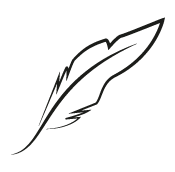 Rowdy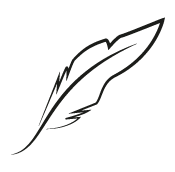 Defender of Jerusalem: A Biographical Novel of Balian D'Ibelin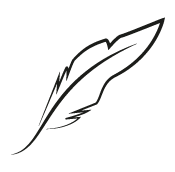 Creating Joy and Meaning for the Dementia Patient: A Caregiver's Guide to Connection and Hope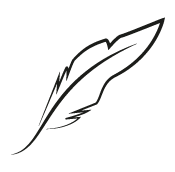 The Road Behind Me: The Lie of Hannah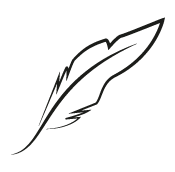 Patricia Underwood: The Way You Wear Your Hat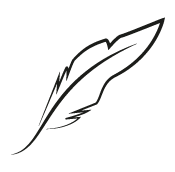 Petticoat Surgeon: The Extraordinary Life of Dr. Bertha Van Hoosen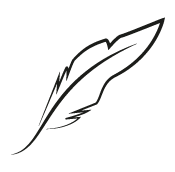 One Good Life: My Tips, My Wisdom, My Story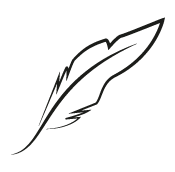 Shirley, I Jest!: A Storied Life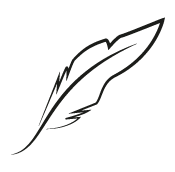 The Horse Lover: A Cowboy's Quest to Save the Wild Mustangs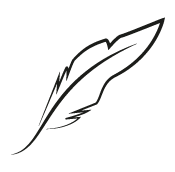 The Reluctant Psychic: A Memoir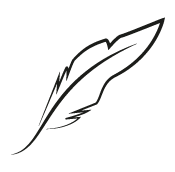 Little Miss Muffitt: Guardian of My Heart: A Tribute to All Those Special Dogs Who Capture Our Hearts and Stay Forever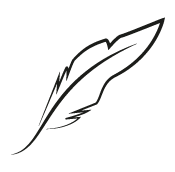 Saving Baby: How One Woman's Love for a Racehorse Led to Her Redemption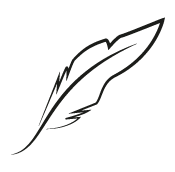 As You Wish: Inconceivable Tales from the Making of The Princess Bride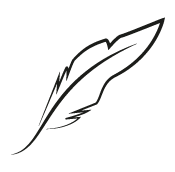 The Romanov Sisters: The Lost Lives of the Daughters of Nicholas and Alexandra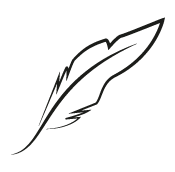 Enduring Courage: Ace Pilot Eddie Rickenbacker and the Dawn of the Age of Speed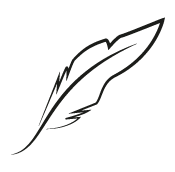 An Autobiography of Black Chicago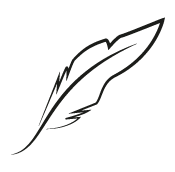 Nothing Like A Dame: Conversations with the Great Women of Musical Theater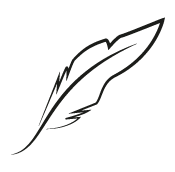 Love! Laugh! Panic! Life with my Mother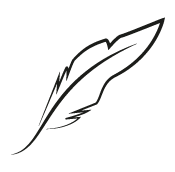 Sinners and the Sea: The Untold Story of Noah's Wife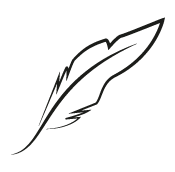 I'm Free!: Techniques to Bypass the Mind and Free the Soul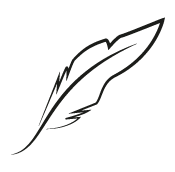 Turning This Thing Around: An Inspirational Self-Help Memoir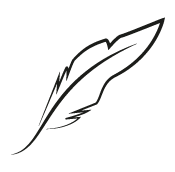 Sets, Lights, & Lunacy: A Stage Designer's Adventures on Broadway and in Opera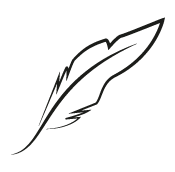 The 25,000 Mile Love Story: The Epic Story of the Couple Who Sacrificed Everything to Run the World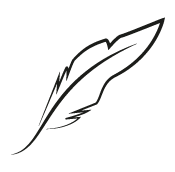 Dining at the White House: From the President's Table to Yours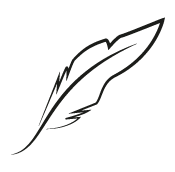 Through Frankie's Eyes: One Woman's Journey to Her Authentic Self, and the Dog on Wheels Who Led the Way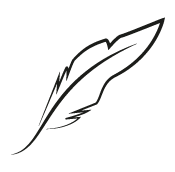 Travels With a Road Dog: Hitchhiking Along the Roads of the Americas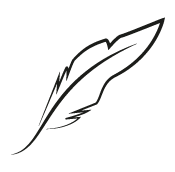 Phillywood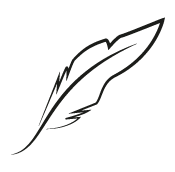 Mixed Blessings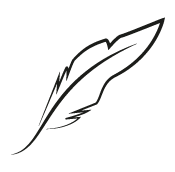 Knowing: A Spiritual Medium's Work with the Dead and the Living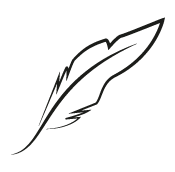 Tell Me a Story: Stories From a Childhood in Old New York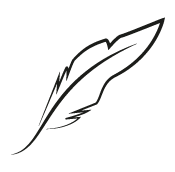 Writers on the Edge: 22 Writers Speak About Addiction and Dependency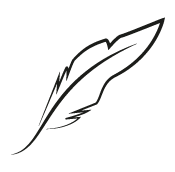 I Hardly Ever Wash My Hands: The Other Side of OCD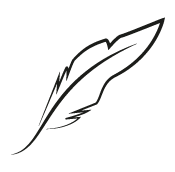 It's the Bass Player!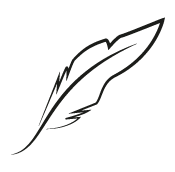 The Divorce of Henry VIII: The Untold Story from Inside the Vatican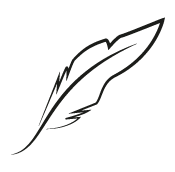 Most Wanted: Pursuing Whitey Bulger, the Murderous Mob Chief the FBI Secretly Protected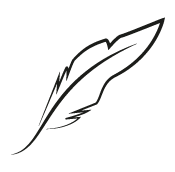 A Life Lived Ridiculously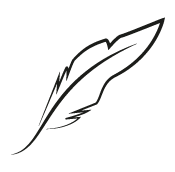 Put That Knife Away: Alzheimer's, Marriage and My Transformation from Wife to Caregiver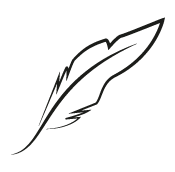 Death of a Dreamer: The Assassination of John Lennon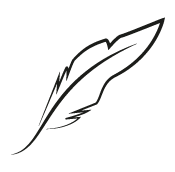 Gods, Gangsters and Honor: A Rock 'n' Roll Odyssey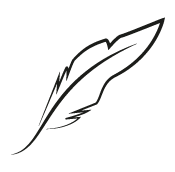 The Quiet Mind: How to Attain and Maintain Inner Peace in Eleven Seconds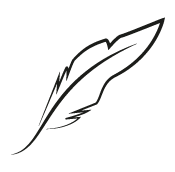 Midnight Sun Arctic Moon: Mapping the Wild Heart of Alaska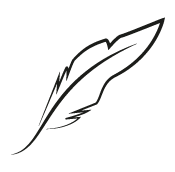 Travels of the Mind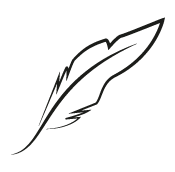 Lady Gaga: Pop's Glam Queen (USA Today Lifeline Biographies)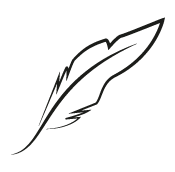 The Map of My Dead Pilots: The Dangerous Game of Flying in Alaska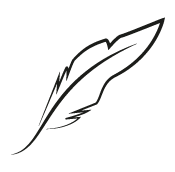 Kings of Colorado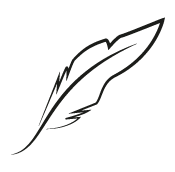 I Am That Child: Changing Hearts and Changing the World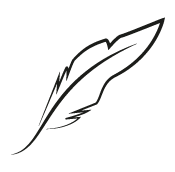 Letters to Zerky: A Father's Legacy to a Lost Son…and a Road Trip Around the World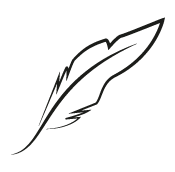 Letters to Zerky: A Father's Legacy to a Lost Son…and a Road Trip Around the World (A Companion CD)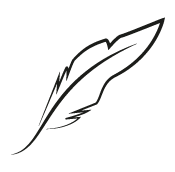 The Persian Room Presents: An Oral History of New York's Most Magical Night Spot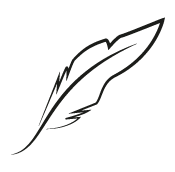 Steve Jobs (Titans of Business)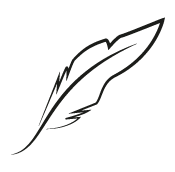 The Night Sky: A Journey From Dachau to Denver and Back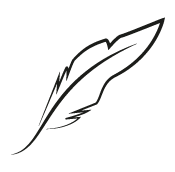 The Annotated Peter Pan: The Centennial Edition by J.M. Barrie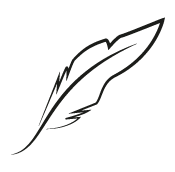 Lives like Loaded Guns: Emily Dickinson and Her Family's Feuds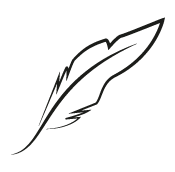 Marcel Marceau: Master of Mime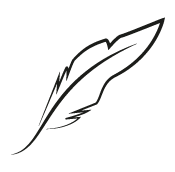 The Importance of Being Ernie: From My Three Sons to Mad Men, a Hollywood Survivor Tells All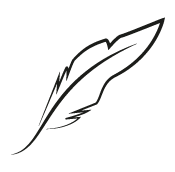 Rin Tin Tin: The Life and the Legend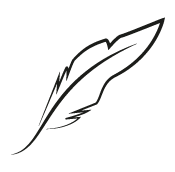 The Man Who Lived in an Eggcup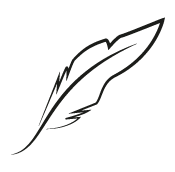 Catherine the Great: Portrait of a Woman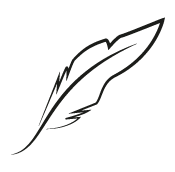 Le Freak: An Upside Down Story of Family, Disco, and Destiny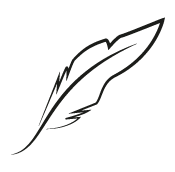 Shards of War: Fleeing To and From Uzbekistan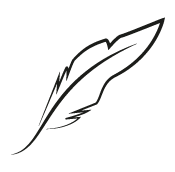 It's Hard Not to Hate You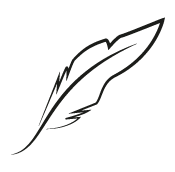 Wunderkind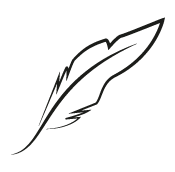 Bridge of the Single Hair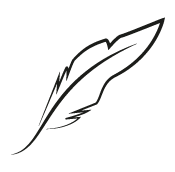 The Life and Times of the Real Winnie-the-Pooh: The Teddy Bear Who Inspired A. A. Milne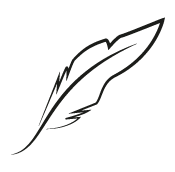 Lime Creek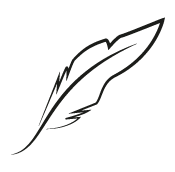 Innocent War (Behind An Immigrant's Past Series, Book I)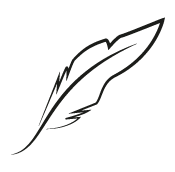 I Wore the Ocean in the Shape of a Girl: A Memoir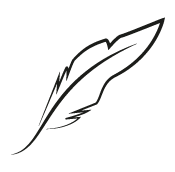 Growing Up Laughing: My Story and the Story of Funny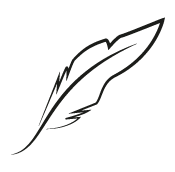 Bright Light: Spiritual Lessons from a Life in Acting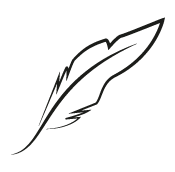 Killing Me Softly: My Life in Music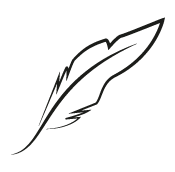 Lost on Treasure Island: A Memoir of Longing, Love, and Lousy Choices in New York City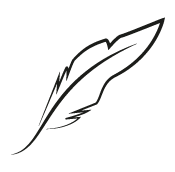 A Friendly Life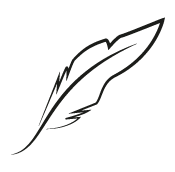 SAT & BAF! Memories of a Tower Rat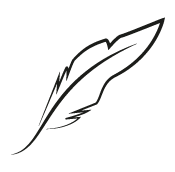 Bull Canyon A Boatbuilder, a Writer, and Other Wildlife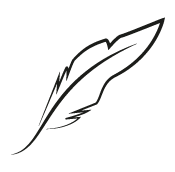 Lessons From the Mountain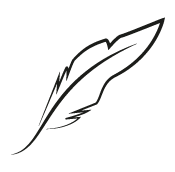 George's Candy: Rescue, Death, and Love in Vietnam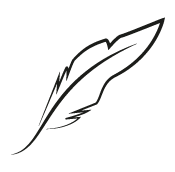 Someone Will Be With You Shortly: Notes From A Perfectly Imperfect Life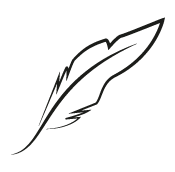 Walking the Straight And Narrow: Lessons in Faith from the High Wire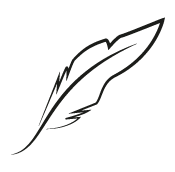 The Iron Butterfly: Memoir of a Martial Arts Master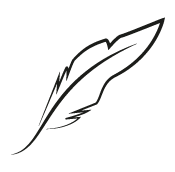 Depression Cookies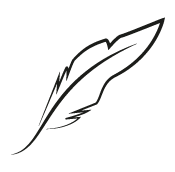 Hana-lani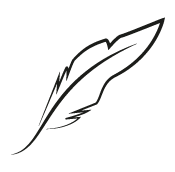 The Absent Embrace: One Small Girl's Resilient Spirit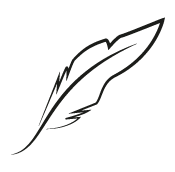 Ice: A Memoir of Gangster Life and Redemption – from South Central to Hollywood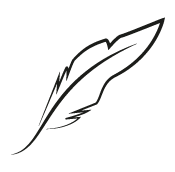 Bringing Adam Home: The Abduction That Changed America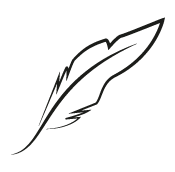 I Totally Meant to Do That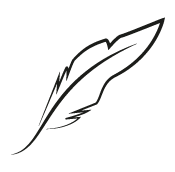 All Eyes: A Memoir of Deafness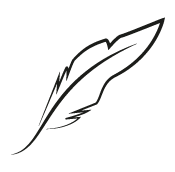 Incognito: An American Odyssey of Race and Self-Discovery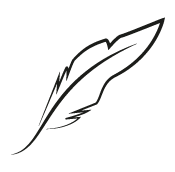 Cute Eats Cute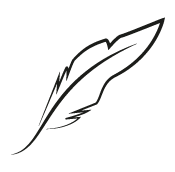 Hollywood Stories: Short, Entertaining Anecdotes about the Stars and Legends of the Movies!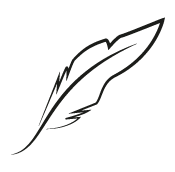 Julian of Norwich: A Contemplative Biography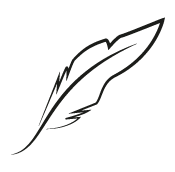 Breaking Out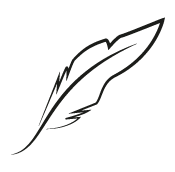 Cleopatra: A Life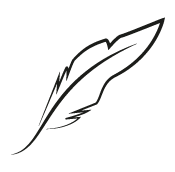 Palm Trees on the Hudson: The True Story of the Mob, Judy Garland, and Interior Decorating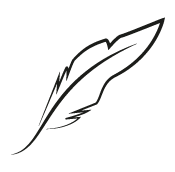 The Father of Hollywood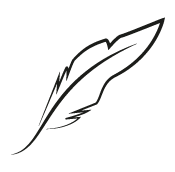 Sarah: The Life of Sarah Bernhardt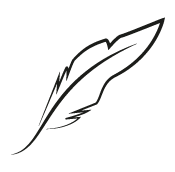 Evidence of Insanity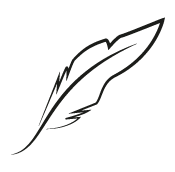 Days of Slint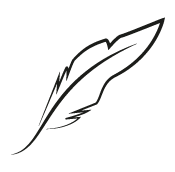 Fixing Freddie: A True Story about a Boy, A Single Mom, and a Very, Very Bad Beagle Who Saved Them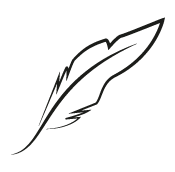 Memoirs of a Life Insurance Icon: Khuda Buksh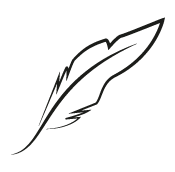 Perfectly Amanda, Gunsmoke's Miss Kitty: To Dodge and Beyond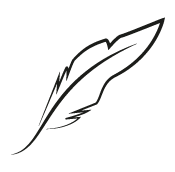 The Eleventh Hour Can't Last Forever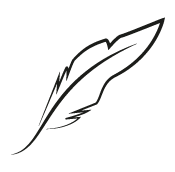 Mary's Place: Reflections and Recipes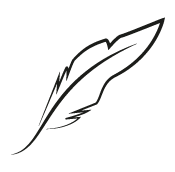 Brando (Movie Icons Series)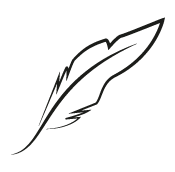 The Trophy Bride's Tale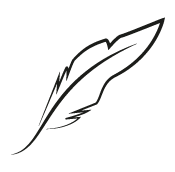 Lennon (Movie Icons Series)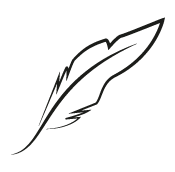 Eastwood (Movie Icons Series)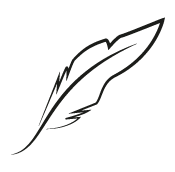 Cary Grant (Movie Icons Series)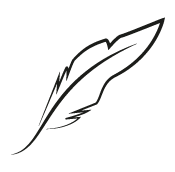 Diary of a Beverly Hills Matchmaker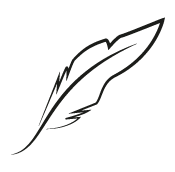 Who Was Jim Henson?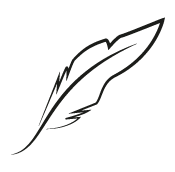 Robert De Niro (Movie Icons Series)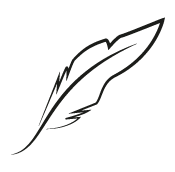 Johnny Depp (Movie Icons Series)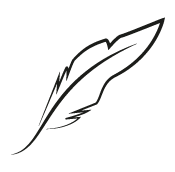 Jack Nicholson (Movie Icons Series)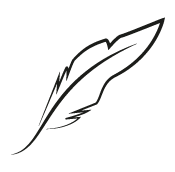 Katherine Hepburn (Movie Icons Series)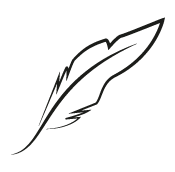 Michelangelo: Life & Work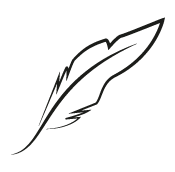 Just Don't Call Me Ma'am: How I Ditched the South, Forgot My Manners, and Managed to Survive My Twenties with (Most of) My Dignity Still Intact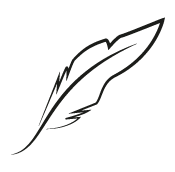 Healing with Words: A Writer's Cancer Journey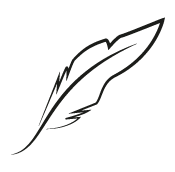 Alfred Hitchcock and the Making of Psycho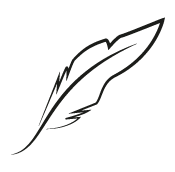 Driven: A Photobiography of Henry Ford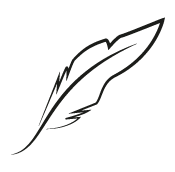 The Secret Confessions of Anne Shakespeare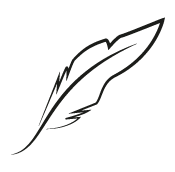 Blue Smoke Memoir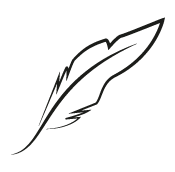 Dracula, My Love: The Secret Journals of Mina Harker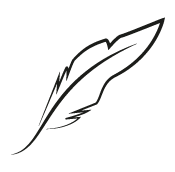 The Way I See It: A Look Back at My Life on Little House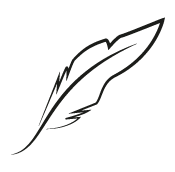 Randy Romero's Remarkable Ride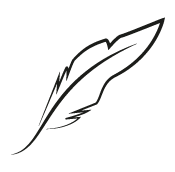 A Life Fractured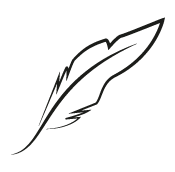 Furious Love: Elizabeth Taylor, Richard Burton, and the Marriage of the Century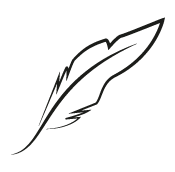 Claude & Camille: A Novel of Monet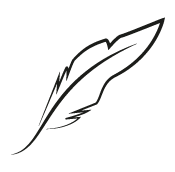 A Parisienne in Chicago: Impressions of the World's Columbian Exposition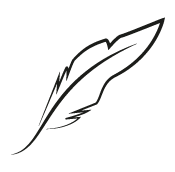 Saddled: How a Spirited Horse Reined Me In and Set Me Free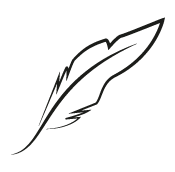 Killing Willis: From Diff'rent Strokes to the Mean Streets to the Life I Always Wanted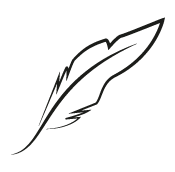 From Beer To Maternity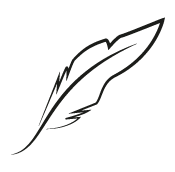 Finding Rosa: A Mother with Alzheimer's, a Daughter in Search of the Past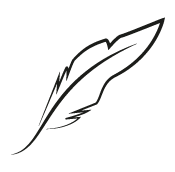 Michael Jackson: King of Pop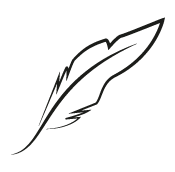 Never Tell Our Business to Strangers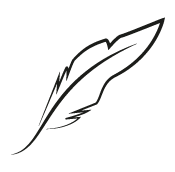 The Vermeer Interviews: Conversations with Seven Works of Art (Bob Raczka's Art Adventures)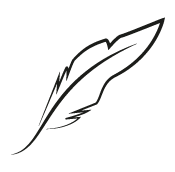 The Me Nobody Knew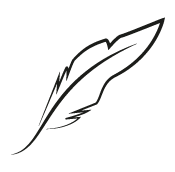 Hot Pursuit: Murder in Mississippi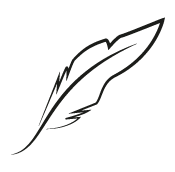 Jewish Comedy Stars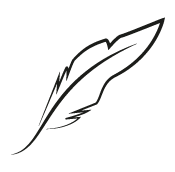 Gonville: A Memoir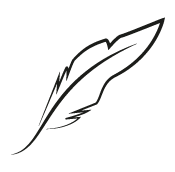 Dr. Seuss (History Maker Bios)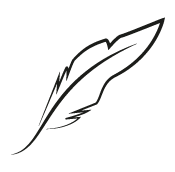 Michael Jackson: Ultimate Music Legend (Gateway Biographies)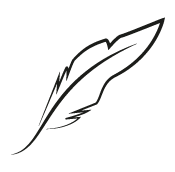 The Great Death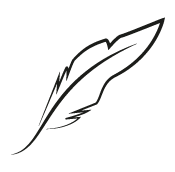 Happy: A Memoir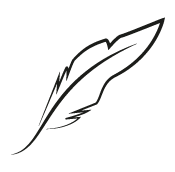 What I Thought I Knew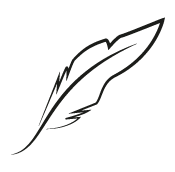 I Am Nujood: Age 10 and Divorced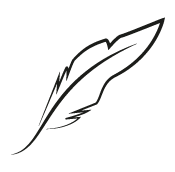 Fly by Wire: The Geese, the Glide, the Miracle on the Hudson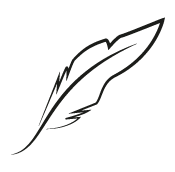 The Aqua Net Diaries - Big Hair, Big Dreams, Small Town: A Memoir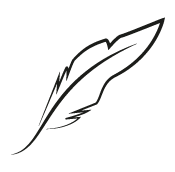 Feisty Family Values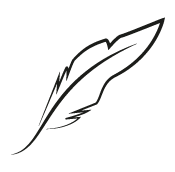 Replacement Child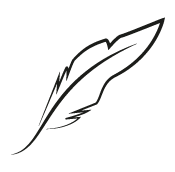 Buried Alive: The True Story of a Kidnapping, Captivity, and a Dramatic Rescue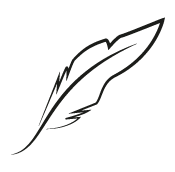 Charlie Russell: Tale-Telling Cowboy Artist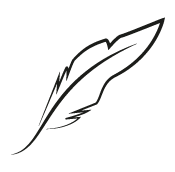 Three Cups of Tea: One Man's Mission to Promote Peace...One School at a Time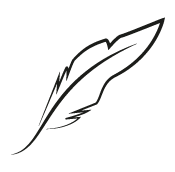 The Ones That Got Away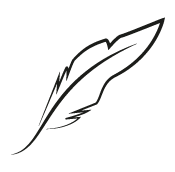 When Mermaids Sing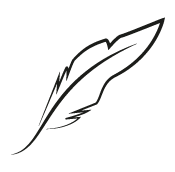 Patchwork & Ornament: A Woman's Journey of Life, Love, and Art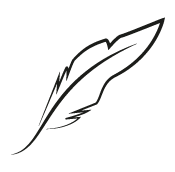 The King and Dr. Nick: What Really Happened to Elvis and Me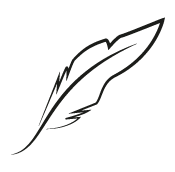 The Resistible Demise of Michael Jackson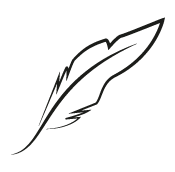 The Dawn of Saudi: In Search of Freedom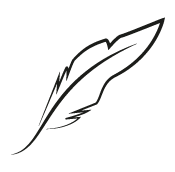 The Piano Teacher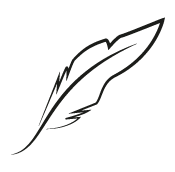 Under the Covers and Between the Sheets: The Inside Story Behind Classic Characters, Authors, Unforgettable Phrases, and Unexpected Endings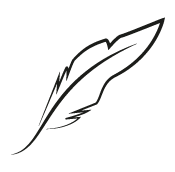 Thumb Flagging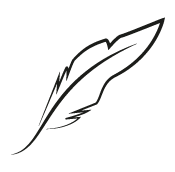 Water Landing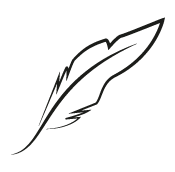 Unintended Consequences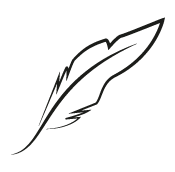 Souls of a Feather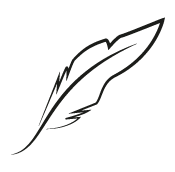 The Bride's Farewell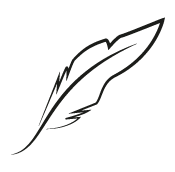 Spirits of a Feather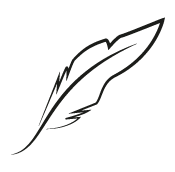 Permission Slips: Every Woman's Guide to Giving Herself a Break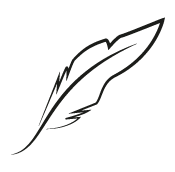 At Home in the World: Memoirs of a Traveling Woman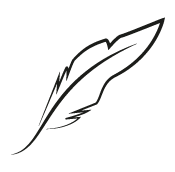 Voice of Conscience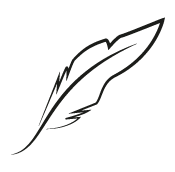 As We Forgive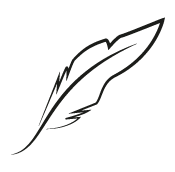 The Secret Diaries of Charlotte Bronte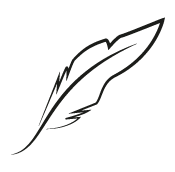 At Home Abroad: An American Girl in Africa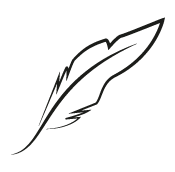 Wishful Drinking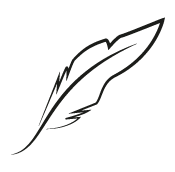 It's Not Where You're Going- It's How You Get There: Autobiographical Stories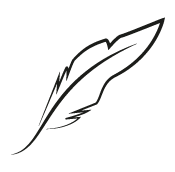 Hunter S. Thompson: An Insider's View of Deranged, Depraved, Drugged Out Brilliance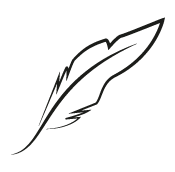 Mr. Playboy: Hugh Hefner and the American Dream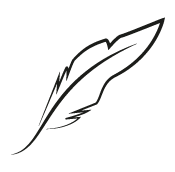 My Father's Secret War: A Memoir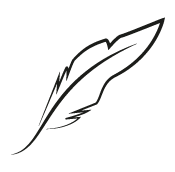 Lady's Hands, Lion's Heart: A Midwife's Saga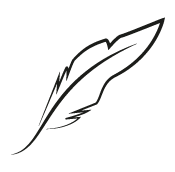 Look Me in the Eye: My Life with Asperger's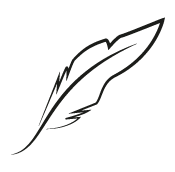 My Buddy Butch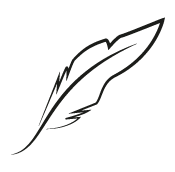 Thinking of Miller Place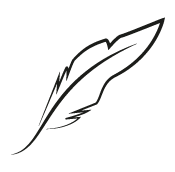 Missing Pieces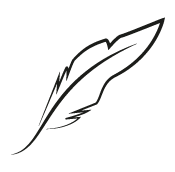 From Baghdad, With Love